PSALM 6: Part 2 of 2 (series: Lessons on Psalms)
by John Lowe
(Woodruff, S.C.)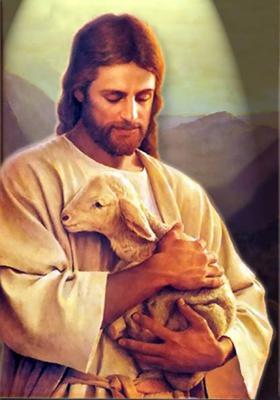 5 No one remembers you when he is dead. Who praises you from the grave?


David said the second reason the Lord should turn to him is because of the absence of praises in the grave. If he died as a result of his illness he could not praise God for delivering him from it. So David reasoned that if the Lord wanted someone to stand in the sanctuary and proclaim that God had delivered him, then God would have to do so.

The word "grave" is Sheol, a word that can mean either "the grave" or "the realm of the dead." Here it means the latter. The picture we get is of a vast underground cavern where all the dead exist as shades of their former selves (Isaiah 14:9). In Old Testament times people didn't have the clear revelation of the after-life that was brought through Jesus—

But is now made manifest by the appearing of our Saviour Jesus Christ, who hath abolished death, and hath brought life and immortality to light through the gospel. (2 Timothy 1:10)
Although there were glimpses of what God had in store for his people (16:9-11; 17:15; 49:14-15; 17:24). A body in the grave can't praise or serve God, and David wasn't certain what his spirit could do for the Lord in Sheol. He concluded then, that it would be wiser for the Lord to deliver him and let him live. David still had work to do.

This verse is about one specific type of death, the death presupposed by the opening verse, death resulting from the wrath of God. If a man should die as a result of the wrath of God, what hope could he have? The psalmist prays that such a fate would not fall to him. Such hopelessness causes bitter sorrow.
David clearly recognized that deliverance must come from without, for he was thoroughly inadequate. He bases his plea upon the seriousness of his suffering, the mercy of God, and the fact that God will lose His thanksgiving if he goes to Sheol.

6 I am worn out from groaning; all night long I flood my bed with weeping and drench my couch with tears.

In this and the next verse, he describes his condition. Here we find the king sleepless because of the severity of his fear, sorrow, and pain. Throughout the night he suffered in agony. There can be no doubt that his grief was real and his suffering intense. Like Job, he must endure the insults of his enemies as well as his wretchedness and pain. His health was wasting away. He was worn out from groaning, tossing and turning, and he spent a good deal of time weeping. "I flood my bed with weeping and drench my couch with tears." Sleeping had been replaced by suffering. Sleep is important for healing, so David's lack of sleep only made his condition worse.

If God did not deliver him, he would die; then people would think that his enemies were God's chastening rod.

7 My eyes grow weak with sorrow; they fail because of all my foes.

David's weakened condition was real, and was revealed by the dullness of his eyes.

If we turn to God, pray, remember his promises, and trust Him, we will find His grace sufficient for our needs.

And he said unto me, My grace is sufficient for thee: for my strength is made perfect in weakness. Most gladly, therefore, will I rather glory in my infirmities, that the power of Christ may rest upon me.

The Lord may not do what we ask, when we want it, but He will do what needs to be done and help us glorify His name. The question we should
ask isn't, "When will we get out of this?" it is "What will we get out of this?"
Jesus is the supreme example of suffering. There are many verses that describe what He went through for us; but this verse from Isaiah describes Him at some point during his humiliation and torture: Just as there were many who were appalled at him—his appearance was so disfigured beyond that of any man and his form marred beyond human likeness. (Isaiah 52:14)
Many of God's saints are passing through great tribulation. The great comfort is that He has been through it. We all have a sense of it from reading the Bible and through watching movies like the Passion of Christ. Regardless of what you are going through today, He has already been through it, and He can comfort you. How wonderful it is to have a Savior like the Lord Jesus Christ.
8 Away from me, all you who do evil, for the LORD has heard my weeping.
At this point, there is a sudden and surprising change from suffering to joy. It doesn't matter whether this change occurred later or immediately after David prayed, but he felt healing in his body and peace in his heart and mind. Perhaps word came to him that the enemy had retreated, or better yet, had been defeated, and he knew God had heard his prayer. Or maybe his circumstance hadn't changed at all, but David felt God's witness in his heart that all would be well. The Lord had heard his weeping and prayers and had responded favorably.
Out of his dire distress, boldness surprisingly breaks through as he addresses his enemies. This boldness also has only one basis, that the psalmist's confidence is entirely grounded upon his Lord's attention and ultimate interventions. He is sure God has answered his prayer, and this confidence caused him to personify his trouble and demand "away from me"; you will no longer be able to oppose me, or molest, and insult me, nor will you be able to approach me in order to deceive or betray me. The assurance that God has heard his cry and answered his prayer is a gift of the Holy Spirit.
9 The LORD has heard my cry for mercy; the LORD accepts my prayer.
David knows that his prayer has been answered and that his request has been granted.
In Hebrews 5:7 we are told concerning the Lord Jesus:
During the days of Jesus' life on earth, he offered up prayers and petitions with loud cries and tears to the one who could save him from death, and he was heard because of his reverent submission. (NIV)
This is our comfort today—God will hear and answer our prayer when we are in deep trouble. Dear reader, isn't that a comfort to you? You may be between a rock and a hard place right now. If you are, this psalm is for you.
10 All my enemies will be ashamed and dismayed; they will turn back in sudden disgrace.
David used this experience to glorify the Lord as he witnessed to his enemies. How this message was conveyed to them, we don't know. But David was quick to honor the Lord for what had occurred. Perhaps the words of verses 8-10 are addressed to persons who were not present, but they were meaningful to those people hearing or reading it. His enemies said that David was done for, but the failure of their prediction would leave them ashamed and defeated.
Dear reader, one thing we can glean from this psalm is this: "Through the agony of suffering the child of God can be confident that God will hear their weeping and answer their prayers for deliverance."