Psalm 7, Part 2 of 2, (series: Lessons on Psalms)
by John Lowe
(Woodruff, S.C.)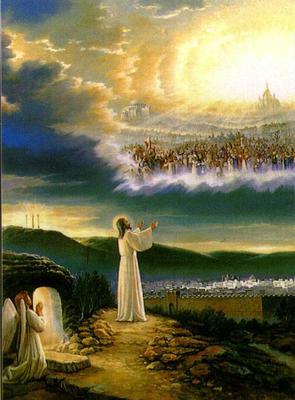 The "rage" of his enemies is so violent that it is like a flood rising over a river's banks.


Prayer is the sole resort of godly men and women. In the face of calamity, he doesn't argue, but simply submits to the judgment of God . . .

He did not retaliate when he was insulted, nor threaten revenge when he suffered. He left his case in the hands of God, who always judges fairly. (1 Peter 2:23) Though Jesus could have inflicted any kind of punishment on his persecutors, yet to give us, in this respect also, an example that we should follow, He committed His cause to Him who is the righteous Judge.

7 So shall the congregation of the people compass thee about: for their sakes therefore return thou on high.

The psalmist links his own vindication with the trial of all humanity before the high court in heaven. The judge of all the earth necessarily does right, and very often individual acts of divine judgment are associated with God's universal office as judge in order to confirm their correctness and finality.

The LORD takes his place in the courtroom. He stands to judge his people. (Isa. 3:15) The Lord stands up to plead His own cause, or the cause of His Son against the Jews that rejected Him, and the Scribes and Pharisees that led them to a hostile opinion of Him: and He stands to judge the people. This expresses both indignation and resentment; he rises from His throne, and stands up in defense of His cause, and avenges Himself on a wicked and ungrateful people: it seems to have reference to the judgments of God on the people of the Jews, the tribes of Israel.

8 The LORD shall judge the people: judge me, O LORD, according to my righteousness, and according to mine integrity that is in me.

The words paint a picture of heaven and the court already constituted and the universal trial begun. The psalmist first appeals to God for a favorable judgment upon himself on the grounds of his own integrity.

"My righteousness . . . mine integrity" is not a declaration of sinlessness, but of innocence in this "court case." David pleaded for Judgment that would reveal his own righteousness and integrity.

Verses 6-8 speaks of both personal vindication and the eschatological* idea of world judgment. "Judge me, O LORD," means "Vindicate me, O Lord."

*The branch of theology or biblical exegesis concerned with the end of the world.

9 Oh let the wickedness of the wicked come to an end; but establish the just: for the righteous God trieth the hearts and reins.

"The righteous God trieth the hearts and reins" is a declaration of the omniscience of God; that He knows the heart (affections) and mind (motives) of all men. The Prophet Jeremiah wrote . . .
"I the LORD search the heart and examine the mind, to reward each person according to their conduct, according to what their deeds deserve." (Jer. 17:10)A man's heart is an inscrutable mystery: God alone can fathom it.

The confidence the speaker has in God is clearly seen in verses 9-12. He says the outcome is assured by the very nature of God—the righteous are preserved, while the wicked suffer God's wrath every day (v. 11).

David asks for judgment to fall upon the wicked, those who seek his destruction, on the ground that, in such an ultimate and true assessment of life, all evil must be revealed as causing its own condemnation. Righteousness is seen here as no mere outward conformity—minds and hearts, thoughts and emotions come under divine scrutiny. And none can look to God as his protective shield (v. 10) except the inwardly upright. Since God is a righteous God, who knows the minds and hearts of men, wickedness must surely come to an end, and righteousness be established.

10 My defense is of God, which saveth the upright in heart.
Defense, as used here, denotes "shield," and the idea is the same as Psalm 5:12.

For you bless the godly, O LORD; you surround them with your shield of love. (Ps. 5:12) It is one of the characteristics of God that, while he will punish the wicked, he will show favor to the righteous; while he brings deserved punishment upon the one, he will show his favor to the other.

11 God judgeth the righteous, and God is angry with the wicked every day.

"Judgeth,"as in verse 8, has as its object, the wicked—though not expressed, they are implied, since they alone are left as objects of anger.

The fact that God is angry every day reveals that it is part of his unchanging nature to be hostile to all those who offend his righteousness. He doesn't have to assemble a special court to judge sinners. He
allows sinners to reap the sad consequences of their sins day by day . . .
So God abandoned them to do whatever shameful things their hearts desired. As a result, they did vile and degrading things with each other's bodies. (Rom. 1:24) God gave them up to uncleanness, not by putting anything into them, but by leaving them to the pollution of their own nature; by withdrawing his God-given restraints from them.
Obedient believers can take comfort in the fact that people's wickedness does not go unnoticed. But they can also be advised that vengeance belongs to the Lord; He will repay (Deut. 32:35).
To me belongeth vengeance, and recompense; their foot shall slide in due time: for the day of their calamity is at hand, and the things that shall come upon them make haste. (Deut. 32:35) Or, I will repay, or recompense, as it is quoted in Romans 12:19.
12 If he turn not, he will whet his sword; he hath bent his bow, and made it ready.
Verses 12-16 give the impression that the enemy has attacked the psalmist again. His charges of guilt are renewed against the psalmist's pronouncements of innocence.
13 He hath also prepared for him the instruments of death; he ordaineth his arrows against the persecutors.
Verses 11-13 is a blending of two themes—the divine Warrior and the divine Judge.
God's action of judgment against the unrepentant is figuratively stated in terms of earthly combat with sword and bow (v.12). The imagery of these deadly weapons stands for that which is encountered by the sinner who obstinately advances to his doom, because he will not turn to God and accept His grace and mercy.
14 Behold, he travaileth with iniquity, and hath conceived mischief, and brought forth falsehood.
Verses 14-16 deal with the nature of the wicked; specifically their iniquity, mischief, and falsehood. He appears to be like a person who covers himself with a shroud made of his evil desires. His whole career of wickedness is described here—its beginning, its actions, and its ending. That's what James had in mind when he wrote . . .
Then, after desire has conceived, it gives birth to sin; and sin, when it is full-grown, gives birth to death. (James 1:15) The meaning is, when the desire which we have naturally is allowed to act, the result is that sin is produced.
The first clause, "Behold, he travaileth with iniquity," expresses the general idea that they labor to do evil, the others carry out the idea to fruition. These words characterize the adversary, who has fallen by his own devices—God traps the wicked with their own plans. If someone conceives trouble it will not produce its intended results. Instead, the evil scheme will be turned back on the plotter. This is retribution from God, since the punishment fits the crime (an eye for an eye, a tooth for a tooth, etc.; Ex. 21:24-25). Jesus said that they "that draw the sword, will die by the sword" (Matt. 26:52).
15 He made a pit, and digged it, and is fallen into the ditch which he made.
His work fails to accomplish its purpose, and it becomes a snare in which he is caught, instead of his foe.
Sinners dig pits and fall into them themselves. The trouble they cause comes back on their own heads (v. 16)—"Do not be deceived: God cannot be mocked. A man reaps what he sows" (Gal. 6:7). There is a work of divine retribution at work in this world and no one can escape it.
16 His mischief shall return upon his own head, and his violent dealing shall come down upon his own pate.
The plans and methods of David's enemy ultimately cause his ruin, as it did in the case of Nabal . . .
When David heard that Nabal was dead, he said, "Praise be to the LORD, who has upheld my cause against Nabal for treating me with contempt. He has kept his servant from doing wrong and has brought Nabal's wrongdoing down on his own head." Then David sent word to Abigail, asking her to become his wife. (1 Sam. 25:39)
17 I will praise the LORD according to his righteousness: and will sing praise to the name of the LORD most high.
All these thoughts evoke in the psalmist a profound conviction of God's (Yahweh, the Most High) worthiness of praise, not only for His innate righteousness, but because of His unquestionable response to David's appeal for judgment.
This confident doxology expresses the assurance of the psalmist that God will help, and that the cause of the righteous will triumph. David wholeheartedly trusted in his righteous Lord (the Most High) for vindication and equity.
Dear reader, God will deal with sin and wickedness, and He will finally eliminate it from His universe. Praise the Lord!