Questions To Ask Yourself Upon Receiving "Bad" News
by Dennis Michelson
(Painesville, Ohio)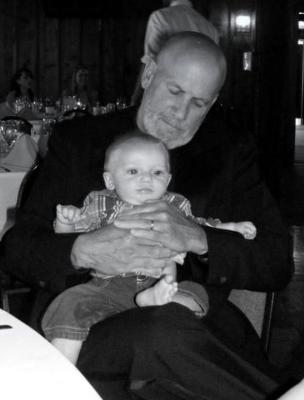 Romans 12:2

Introduction: One way we can become conformed to the world is by our reaction to unexpected and unwelcome news. Too often believers fall into this trap. The Scripture does teach that the Devil walks about but always remember, God runs!

There is no better way to test the genuineness of your profession than your reaction to the pounding pressures of Providence. The next time you receive such "bad" news, pause and ask yourself the following questions.

1. QUESTIONS ABOUT GOD



Has God made His first mistake?
A question of Omniscience. Deuteronomy 32:4.



Has God forgotten where I live?
A question of Omnipresence. II Chronicles 16:9.



Could God have prevented this?
A question of Omnipotence. II Samuel 22:33.



Perhaps God should change this?
A question of Immutability. Malachi 3:6 and James 1:17.
2. QUESTIONS ABOUT YOURSELF


Why do I call this bad when God calls it good?
Romans 8:28.



Why do I find it hard to be thankful for this?
I Thessalonians 5:18.



Have I placed something or someone before God?
Exodus 20:3.



Has this "bad" news stolen my peace?
Philippians 4:6-7.
3. QUESTIONS ABOUT OTHERS


Could this be an answer to my prayers?
Romans 8:26-27.



Am I more concerned about the temporal than the eternal?
Hebrews 12:9.



Is this about them or is it really about me?
Philippians 2:1-5.



How can I minister to them?
Matthew 20:28
Conclusion:
After observing people for many years, I have concluded that the best time to see where they are spiritually is immediately following "bad" news. Believers ought to be people of action, not reaction.
It does rain on the just and the unjust but the believer should be found dancing in the rain rather than cussing at the weather. It is precisely during these tough times that we learn much about God, ourselves and other people. All news ultimately comes from God and how can we label it "bad" news?