"Representatives of God" Part 1
by John Lowe
(Laurens SC, USA)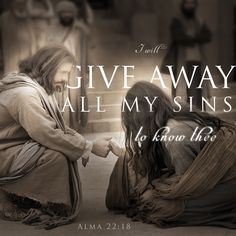 God's character would be declared throughout all the earth.
Series: "The Kingdom of Heaven "
Message #3: "Representatives of God"
Text: John 4

"Jesus said..., 'My meat is to do the will of him that sent me, and to finish his work.'"(v. 34)

"To finish his work."
There's one word that's in that short sentence that's so important to the church today; it's the word "WORK."
"Work" is a very interesting word in our culture.
I think most people felt the same way I did, because--Most of us hated to get up in the morning and go to work.
We said things like, "Thank God it's Friday," and "I have the Monday morning blues."
We looked at work as a burden to bear or an evil necessity.
As one old song states, "Everybody's working for the weekend."
All week long we lived for the weekend because that's when we could enjoy our hobbies and spend some good quality time with our families.
The problem is that even most Christians see their occupation as a means of receiving money to support their lifestyle or as getting the means to live at a certain income level.
The problem is that we equate success and prosperity with the amount of money we make.
God's view of income is totally different than that.
God wants much more out of our occupation than an income.

Last week we discovered that God has called us his "peculiar treasure."
We discovered that God's "peculiar treasure" in the Hebrew translates to "a moveable possession."
We recognized that being God's "moveable possession" was like someone playing the game of chess.
The player in chess has the authority to move the pieces of the chessboard to any position that he wishes, to achieve the desired outcome of defeating his opponent.
God has called us to be His "moveable" pieces to accomplish His purposes.
As "Moveable Possessions" God tells us:
We are bought with a price.

"Do you not know that your body is a temple of the Holy Spirit, who is in you, whom you have received from God? You are not your own; you were bought at a price. Therefore honor God with your body," (1 Corinthians 6:19-20)
We are the Lord's both by creation and redemption.
Here, Paul is speaking of redemption.
His ownership of us dates back to Calvary.
We were bought at a price.
At the cross, we see the price tag which the Lord Jesus put on us.
He thought that we were of such great value that He was willing to pay for us with His own precious blood.
How greatly Jesus must have loved us, that He would bear our sins in His body on the cross!
Since that's the case, I can no longer think of my body as my own.
If I use it in the way I desire, then I am acting as a thief, taking that which does not belong to me.
Rather, I must use my body to glorify God, the One to whom it belongs.
It follows that since we are bought with a price that Our lives are now for His purposes.
This is what God told Pharaoh after He put the 7th plague on the Egyptians: "But I have raised you up for this very purpose, that I might show you my power and that my name might be proclaimed in all the earth." (Exodus 9:16)
This verse explains the reason why God raised up Pharaoh, or more literally, why He preserved Pharaoh's life to this point, rather than crushing him earlier and immediately freeing Israel.
God's purpose was to allow Pharaoh to experience Jehovah's mighty wonders.
As a result, God's character would be declared throughout all the earth.

We were bought with a price and our lives are for His purposes, and when we work for Him, Our power to work comes from His glory.
Listen to what Jesus said about His work on earth: "I have brought you glory on earth by completing the work you gave me to do," (John 17:4)
As the Lord uttered these words, He was speaking as if He had already died, been buried, and risen again.
He had glorified the Father by His sinless life, by His miracles, by His suffering and death, and by His resurrection.
He had finished the work of salvation the Father had given Him to do.
A famous preacher put it this way:
THE CRUCIFIXION BROUGHT GLORY TO THE FATHER.
IT GLORIFIED HIS WISDOM, FAITHFULNESS, HOLINESS, AND LOVE.
IT SHOWED HIM WISE, IN PROVIDING A PLAN WHEREBY HE COULD BE JUST AND ALSO BE THE JUSTIFIER OF THE UNGODLY.
IT SHOWED HIM FAITHFUL IN KEEPING HIS PROMISE, THAT THE SEED OF THE WOMAN SHOULD BRUISE THE SERPENT'S HEAD.
IT SHOWED HIM HOLY, IN REQUIRING HIS LAW'S DEMANDS TO BE SATISFIED BY OUR GREAT SUBSTITUTE.
IT SHOWED HIM LOVING, IN PROVIDING SUCH A MEDIATOR, SUCH A REDEEMER, AND SUCH A FRIEND FOR SINFUL MAN AS HIS CO-ETERNAL SON.
THE CRUCIFIXION (ALSO) BROUGHT GLORY TO THE SON.
IT GLORIFIED HIS COMPASSION, HIS PATIENCE, AND HIS POWER.
IT SHOWED HIM TO BE MOST COMPASSIONATE, IN DYING FOR US, SUFFERING IN OUR STEAD, ALLOWING HIMSELF TO BE COUNTED SIN AND A CURSE FOR US, AND BUYING OUR REDEMPTION WITH THE PRICE OF HIS OWN BLOOD.
IT SHOWED HIM TO BE MOST PATIENT, IN NOT DYING THE COMMON DEATH OF MOST MEN, BUT IN WILLINGLY SUBMITTING TO SUCH PAINS AND UNKNOWN AGONIES AS NO MIND CAN CONCEIVE, WHEN WITH A WORD HE COULD HAVE SUMMONED HIS FATHER'S ANGELS, AND BEEN SET FREE.
AND IT SHOWED HIM TO BE MOST POWERFUL, IN BEARING THE WEIGHT OF ALL (THE) TRANSGRESSIONS OF THE WORLD, AND VANQUISHING SATAN, AND DENYING HIM OF HIS PREY.
That's what one preacher had to say about the crucifixion and what resulted from it.

As God's "moveable possessions," we must remember that it's not about our comfort nor is it about our success, it is about God's glory displayed in and through our lives.

We don't own our lives.
God has full possession of all that we are and all that we ever hope to be.
Now that we understand that we are not of our own creation and that we don't have the right to make our own decisions if those decisions are outside of the call of God's Kingdom in our lives.

If we are going to be Kingdom citizens we must be entirely in tune with the work of God.
But, we are never called upon to do work for God.
We can do nothing for God that He cannot do himself.
John 20:21 states, "As the Father has sent me so send I you!"
The word "send" is different from the word "sent."
The Bible commentary states that "Send" denotes a commission of an individual with the blessing of the sender, and the dictionary definition is: "To dispatch an agent or message."
Jesus was the Father's agent in reconciling God to man.
And the message He brought was, "Verily, verily, I say unto thee, Except a man be born again, he cannot see the kingdom of God."

Believers are not meant to enjoy the blessings of God selfishly.
They're to share them with others, and they're to share the message of Jesus so others can experience salvation and eternal life.
So He sends them into the world, as the Father had sent Him.
Christ came into the world as a poor Person.
He came as a Servant.
He emptied Himself.
He delighted to do the Father's will.
He identified Himself with man.
He went about doing good.
AND He did everything by the power of the Holy Spirit.
His goal, from the beginning, was the cross.
Now He said to the disciples, "I also send you."
But, we're not on this mission alone, because--
Jesus didn't give us His mission--He gave us a commission.
What does that mean?