Responding to God's Leadership Part 1 of 2
by John Lowe
(Laurens SC, USA)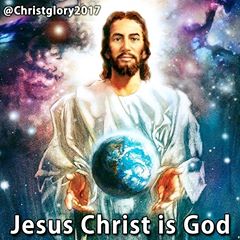 God sent the angel Gabriel to appear to Mary.
12-16-04


Text: "And Mary said, Behold the handmaid of the Lord; be it unto me according to thy word. And the angel departed from her." (Luke 1:38)

Bible Reading: Luke 1:26-38, 41-45


Our lesson is found in the first chapter of Luke. Of course, it's the Christmas story that we are all familiar with. But within the story, there are five human traits that can be seen in the interaction between the angel Gabriel and Mary. They will help us to really understand what it means to respond to God's leadership; they are listening, learning, questioning, submitting and affirming. Let's begin by reading verses 26-29. It's here that Mary is given the message from Gabriel that she is going to have a child.

Listening

26 And in the sixth month the angel Gabriel was sent from God unto a city of Galilee, named Nazareth,
27 To a virgin espoused to a man whose name was Joseph, of the house of David; and the virgin's name was Mary.
28 And the angel came in unto her, and said, Hail, thou that art highly favoured, the Lord is with thee: blessed art thou among women.
29 And when she saw him, she was troubled at his saying, and cast in her mind what manner of salutation this should be.

God sent the angel Gabriel to appear to Mary. Notice in verse 27 that Luke emphasizes that she is a virgin by repeating the word. It's important, so God emphasizes her sexual purity. Furthermore, we know that Mary was engaged to a man named Joseph. Mary would have been alive when Luke wrote this, and she may have been the source of the information in these passages. We are told that Mary was in the engagement period which followed a formal agreement to marry. Joseph had paid the brides price to her family and had accepted legal responsibility for her. Although Joseph and Mary did not live together during this period, they were legally married. Only divorce could break the engagement, which usually lasted about one year, and during this time Mary would have lived with her parents. It is thought that Mary was 12-14 years old, since that was the usual age for marriage. Joseph would have been much older than Mary.

The angel tells Mary she is a favored woman, because God has chosen her to bear God's Son. The emphasis is on what God's going to do rather than Mary's godliness or worthiness. Gabriel said, "The Lord is with thee", signifying that God's mighty power is present with and on Mary. Gabriel's message was puzzling to Mary and caused her to become deeply troubled.

Throughout the angel's greeting, Mary listened carefully, though she was uncertain about all she heard. Listening is the first step for anyone who wants to do God's will. Christians need to listen to God in whatever ways He speaks and to whatever He says to us. IN WHAT WAYS HAS GOD SPOKEN TO YOU? God does speak to us, but the question is, "How well do you listen to God?

Learning

In verses 30-33, Mary is learning from the angel what he meant when he said she was highly favored.

30 And the angel said unto her, Fear not, Mary: for thou hast found favour with God.
31 And, behold, thou shalt conceive in thy womb, and bring forth a son, and shalt call his name JESUS.
32 He shall be great, and shall be called the Son of the Highest: and the Lord God shall give unto him the throne of his father David:
33 And he shall reign over the house of Jacob for ever; and of his kingdom there shall be no end.

Gabriel could see that Mary was disturbed by his sudden appearance, so he sought to calm Mary by telling her not to be afraid. Jesus frequently used the words "do not be afraid" to reassure various individuals. The angel then gave a specific reason for why Mary did not need to be afraid—she had found favor with God. The angel stresses the point that God's choice of her was not due to the type of person she was. No reference is made to Mary's goodness. In fact, the word favor carries the meaning of "unmerited, undeserved grace."

The angel continued the announcement by declaring Mary would become pregnant and bear a son. He didn't tell her precisely when she would conceive, only that she would bear a son. Then Gabriel told her what name to give the child—Jesus. Giving the name for the child to Mary first, instead of to the father, may indicate the child would have no earthly father. However over in Matthew 1:21 Joseph was also instructed to name the baby Jesus: "And she shall bring forth a son, and thou shalt call his name JESUS: for he shall save his people from their sins." The name Jesus corresponds to Joshua or Jeshua and was a common Jewish name at that time. At this point, there is a fivefold description of Jesus given by Gabriel:

First, the angel declared, He will be great. Jesus would occupy an exalted place of honor and He would rule over all. The word great is not given as a name, but as a description of His nature.

Second, Jesus would be referred to as the Son of the Most High. This term is equivalent to calling Jesus the Son of God. The words Most High was a popular title or name for God.

Third, God Himself would give to Jesus the throne of David. The phrase "throne of God" reconfirms that King David was an ancestor of Jesus, and that was first established in verse 27: "To a virgin espoused to a man whose name was Joseph, of the house of David; and the virgin's name was Mary. Jesus would be the new David, the King of Israel.

Fourth, Jesus' reign over the house of Jacob would last forever. This prophecy confirms the child's Messianic rule. The house of David means the same as Israel.

Fifth, the Messiah's kingdom would never end. The Kingdom of God was accomplished by Jesus coming and it will last forever. For that reason, Jesus' rule would be different from all those kings who had ruled previously.

The angel explained that Mary was going to have a baby and that her Son would be the Messiah. God wants people to know what He desires for them, and He will make that clear to those who listen to Him. Next, we find that Mary was the first to question the virgin birth.

Questioning

Let's read verses 34-37:

34 Then said Mary unto the angel, How shall this be, seeing I know not a man?
35 And the angel answered and said unto her, The Holy Ghost shall come upon thee, and the power of the Highest shall overshadow thee: therefore also that holy thing which shall be born of thee shall be called the Son of God.
36 And, behold, thy cousin Elisabeth, she hath also conceived a son in her old age: and this is the sixth month with her, who was called barren.
37 For with God nothing shall be impossible.

The angel explained that Mary would give birth to the long-awaited and promised Messiah. No wonder Mary replied with the question, "How can this be?" The reason for her question was the fact that she was a virgin. No sexual relationship between Mary and Joseph or any other man had occurred yet. Mary understood the angel as saying she would conceive a son in her virgin state, and this promise made no sense to her. Mary's response indicated that she desired more information, and so the angel doesn't reprimand her for questioning God's message. Instead, he directs her to the Holy Spirit's work in her life.

Conception would take place without any human assistance. God's all-encompassing presence would come on Mary in such a way that conception would occur; the emphasis is on God's power and presence. The word "overshadow" means to "cover" and it's used other places in the Bible to indicate God's presence. God's presence would rest on Mary, so she would conceive God's holy child. Here the word holy conveys the idea of perfect moral purity as well as the idea of being set apart.

Gabriel gave Mary some additional information about her cousin Elizabeth, who had also conceived by a divine miracle. Her conception of John the Baptist after passing childbearing age demonstrated God's miraculous power. God had already done the impossible with Elizabeth, and He would do it again with Mary, except on a greater scale. The angel concluded his announcement by boldly declaring, "Nothing will be impossible with God." That means "no word of God will be powerless." Either way, the emphasis is on God's power to carry out His word and accomplish His purposes. Mary questioned the angel about his message since she was not married or immoral, and the angel assured her that God can do what to others is impossible. We need to remember, that when we have questions about what God wants us to do, or how something can take place, He will assure us, as He did Mary, concerning our part and His power.