Responding to God's Leadership Part 2 of 2
by John Lowe
(Laurens SC, USA)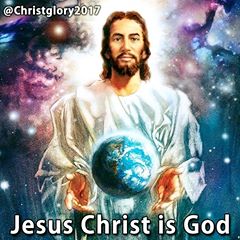 Submitting


In verse 38, Mary responds to the angel and submits to God's will for her.

38 And Mary said, Behold the handmaid of the Lord; be it unto me according to thy word. And the angel departed from her.

Mary's amazing encounter with Gabriel ended by her accepting God's leading in her life. Having accepted by faith the angel's announcement and explanation, Mary replied positively. She declared her submission to God as His servant and her desire to obey Him. Her response showed she accepted the responsibility God gave her.

The best response to God's leadership is always submission to whatever He wants of us. During this Christmas season think of ways you can respond obediently to God's leading in your life. For example, seek His guidance concerning the amount to give to the Lottie Moon Christmas offering. Or, consider making a commitment to giving your testimony to those people you may have neglected to witness to. In whatever ways you sense God's leading in your life, you will find this Christmas is an excellent time to respond by submitting to Him and obediently following Him.

Affirming

After the angel departed, Mary went to visit Elizabeth, and Elizabeth affirmed what the angel said.


39 And Mary arose in those days, and went into the hill country with haste, into a city of Juda;
40 And entered into the house of Zacharias, and saluted Elisabeth.
41 And it came to pass, that, when Elisabeth heard the salutation of Mary, the babe leaped in her womb; and Elisabeth was filled with the Holy Ghost:
42 And she spake out with a loud voice, and said, Blessed art thou among women, and blessed is the fruit of thy womb.
43 And whence is this to me that the mother of my Lord should come to me?
44 For, lo, as soon as the voice of thy salutation sounded in mine ears, the babe leaped in my womb for joy.
45 And blessed is she that believed: for there shall be a performance of those things which were told her from the Lord.

The text doesn't state the length of time between Gabriel's visit to Mary and Mary's visit to Elizabeth, but by the time Mary arrived, she evidently had conceived. When Mary greeted Elizabeth two things happened. First, John leaped in Elizabeth's womb. Clearly, this unusually strong movement announced the Messiah's presence.The second event was Elizabeth being filled with the Holy
Spirit. By implication, John was filled also, bringing to pass the prophecy given to Zechariah and repeated by Luke in verse 15; "For he shall be great in the sight of the Lord, and shall drink neither wine nor strong drink; and he shall be filled with the Holy Ghost, even from his mother's womb."
With the Spirit anointing her, Elizabeth broke forth in prophetic praise. Speaking in a loud voice, she pronounced a blessing on Mary. Elizabeth recognized that what God had done in Mary's life outshone what was done in her life. Once again, the emphasis is on God's work and centers on Mary's Son and His greatness. In verse 43, Elizabeth continued with a humble expression of wonder that she could experience the honor of a visit from the mother of her Lord.
HOW DID ELIZABETH KNOW MARY WAS CARRYING GOD'S SON? (Perhaps the simple answer is that the Holy Spirit revealed this truth to her.) When she uses the word "Lord", it may refer to Jesus' status as the Messiah, and indicate His position over John, who was the forerunner of Jesus. The title "Lord" is found approximately 40 times in Luke's Gospel and that indicates Jesus was on a different level from all other people.
In verse 44, Elizabeth explained how she knew Mary was to be the mother of the Messiah: John had leaped for joy inside of her when Mary greeted her. By using the word joy she shows that the prophecy found in verse 14 has been partially fulfilled: "And thou shalt have joy and gladness; and many shall rejoice at his birth." Just as John rejoiced in his mother's womb at the Messiah's presence, his joy would become complete later in his ministry as the forerunner.
Elizabeth then concluded with a final blessing on Mary for having believed God's word to her. Mary was blessed not only for her faith but also by the privilege of bearing God's Son. Through her words, Elizabeth had confirmed the angel's message to Mary. In a similar way, our submission to what God wants us to do may lead us to submit to His leadership in our lives. Some questions for consideration:
THINK ABOUT TIMES WHEN GOD LED YOU TO DO SOMETHING THAT SEEMED IMPOSSIBLE. HOW DID YOU RESPOND TO HIM? WHAT WAS THE RESULT?
GOD CHOSE TO SEND AN ANGEL TO REVEAL HIS MESSAGE TO MARY. HOW DOES GOD REVEAL HIS MESSAGES TO US TODAY?