REVISITING THE SO-CALLED "SIGN" OR "MIRACLE" GIFTS (Part 1)
by Jeff Hagan
(Tacoma, WA, USA)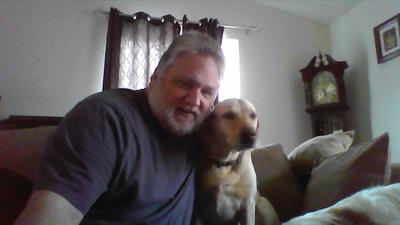 Introduction:


I think it would be fair to say that one of the main areas of contention within the body of Christ is the issue of the Charismata, more commonly referred to as the miracle, or sign, gifts of the Holy Spirit. On one end of the spectrum, you have cessationism, the view that all of the sign gifts have stopped (or ceased) functioning since the close of the canon of Scripture, or shortly thereafter. On the other end of the spectrum, you have continuationism, the view that all of the sign gifts are still operating in the Church today and have been active throughout the history of the Church.

The doctrine is a non-essential, or secondary, in regards to salvation, but those on the extreme ends of both camps often treat it as it were an essential of the faith. This is both sad and divisive. Don't get me wrong, I'm not saying it's unimportant. In fact, it's very important. But we should be able to debate, discuss, explain and even debate our views without having a complete disconnect and division among the body of Christ.

Far too often the extremists from both sides hurl insults and degrading comments at each other. From the continuationism side, you hear things like, "touch not God's anointed," "those who disagree have a 'religious spirit'" or "are Pharisees" or "are bound to tradition." They accuse cessationists of being "overly intellectual." And from the cessationists side, you often come across comments such as, "they are overly emotional," "they do not, and cannot, believe in Sola Scriptura," "they rely only on experience and experiences are subjective," and even "tongues are of the Devil." None of the accusations are true of either side as blanket statements. Can the accusations be true of some in each camp? Yes, well at least some of them can. But, that does not mean each side should be painted with such a broad stroke.

What About Me?

I think it's only fair to inform you of my background and position on the matter so you know where I am coming from as I continue this article. When I am asked which of the positions I hold my short and simplistic answer is often, "I don't know." There are many reasons for this but the primary is twofold: a) I see nowhere in Scripture a statement made where we can simply shut off the possibility the gifts have continued; and b) I have yet to experience the gifts operating in a truly, biblical, orderly fashion as required by Scripture. Nor has there been a single incident where actual proof for the miraculous has been offered and validated. This leads me back to being true to my convictions thus requiring me to answer, "I don't know."

Not knowing does not equate to a lack of study on the topic. A bit of my history will attest to this fact. I have been studying the topic for approximately 25 years. I have come to concrete decisions and positions on other issues one would consider even more difficult or complex, such as eschatology, but on the "gifts" I can't be so black and white.

I have been on staff and/or on the board of churches with diverse views on the subject. I assisted with youth and young adults, and was on the counseling staff, of a Pentecostal Calvinist church (yes they do exist). I was on the Board of Deacons at a moderately conservative Presbyterian church (cessationist but they did not harp on the issue). I served as the Associate Pastor of a non-denominational church that held to continuationism. I taught at a Conservative Baptist church which was cessationist but did not condemn those who attended who believed otherwise. I co-founded, taught, counseled, and developed the curriculum for a church based bible and ministry training college for a Calvinist Charismatic church. And currently, I am the Founder and President of a
very small ministry that primarily offers online biblical and theological education to those in poverty ridden countries, but also offers counseling services, wedding officiating, pulpit supply and guest speaking.
As for my education, I purposefully sought instruction from a variety of institutes with differing theological perspectives and delivery methods, accredited and unaccredited. I hold a Bachelors degree in both Biblical Studies and Behavioral Science from an Assemblies of God (AG) bible college. I also grew up in the A/G but eventually was enlightened to what I consider the truth of Calvinism theology. I have a Masters in Biblical Studies from a very Calvinistic, highly dispensational seminary (extremely cessationist). I hold another Masters in Christian Counseling from a Full Gospel bible institute (which was unaccredited, whacky, and extremely Pentecostal). I have a Doctorate in Theology from a Missionary Baptist seminary (very cessationist). And I hold a Doctorate in Christian Education from an apostolic seminary (interesting experience). In addition, I have certificates, diplomas, and credits from a variety of accredited and unaccredited institutes from one end of the Charismata issue to the other, such as Gordon-Conwell Theological Seminary, Luther Rice Seminary, and Reformed International Seminary.
With all of that said, at this point in my life I must still answer the question whether or not a miracle, or sign, gifts are operative today with an "I don't know." Practically speaking I operate as a cessationist. If one were to read most of my articles or sermons they would mostly likely deduce I am a cessationist. When teaching on passages that cover those gifts I keep them in their context and teach their operation for the occasion and situation presented. I do not teach or encourage the seeking of such gifts today. In all honesty, I avoid that type of presentation. However, as I have stated a few times now, if I am completely honest with myself and my conviction, I must reply with "I don't know."
Please don't get me wrong. All of this does not mean I think God never intervenes in miraculous ways. God is a God of miracles and HE can do as HE wishes. He can operate miracles of His own accord if and when He so desires. So don't make the unfair assumption that I, nor even hard cessationists, believe God never does miracles simply because I, or they, may believe that individuals do not specifically hold "possession" of these gifts in our day and time.
ON TO THE ISSUE AT HAND:
I don't think there would be too much disagreement with saying that three of the most prominent figures in theology and pastoring today that hold to a Reformed or Calvinist view of continuationism are Wayne Grudem, John Piper, and Sam Storms. What I want to do for the rest of this work is look at some of what Sam Storms has recently written in his latest book Practicing The Power (Zondervan, 2017), pp.244-66.
In an appendix to the book Storms introduces what he calls "Twelve Bad Reasons for Being a Cessationist." I personally think a better heading would be "Twelve Incomplete Reasons for Being a Cessationist" as some of them do have merit, but they are not complete in and of themselves. He also provides a list of what he labels, "Twelve Good Reasons for Being a Continuationst." Again, I think this section could have been titled better. Something like, "Twelve Possible Reasons for Being a Cessationist" would be more accurate.
I'm going to address some of these. I have omitted one of the "Bad Reasons" as I don't think it's very pertinent. And I combine two that basically overlap each other. I'm also going to address his "Good Reasons" list as well, leaving off his final reason as it is merely "Personal Experience." I don't find that to be a "good" reason. Where I differ or find points that I believe to be weak, I will offer comments. So, let's continue.