Salutation Part 6 of 6-series: Lessons on Galatians
by John Lowe
(Woodruff, S.C.)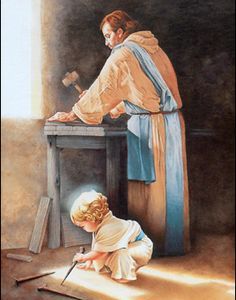 according to the will of God and our Father:

This, the apostle informs us, He has done according to the will of God and our Father. In offering himself as a sacrifice for the end and purpose noted above, He acted in accordance with God's determinate counsel and foreknowledge—"Him, being delivered by the determinate counsel and foreknowledge of God, ye have taken, and by wicked hands have crucified and slain" (Acts 2:23; KJV)—as well as with His own free consent; and therefore we have the greatest reason to depend upon the effectiveness and acceptableness of what he has done and suffered for us; and we have encouragement to look upon God as our Father, since that in how the apostle represents him. God is the Father of our Lord Jesus, so in and through Christ He is also the Father of all true believers, as our blessed Saviour himself has informed us—"Jesus saith unto her, Touch me not; for I am not yet ascended to my Father: but go to my brethren, and say unto them, I ascend unto my Father, and your Father; and to my God, and your God" (John 20:17; KJV).

He can deliver us—and it will not be according to law, not by the will of man, or by his wisdom, but it must be according to the will of God. The will of God is that, after He has saved us, we are not to live in sin. How wonderful this is! He can deliver us. He wants to deliver us. He will deliver us, and He will do it according to the will of God. Doesn't this make you want to throw your hat into the air and shout halleluiah? It is God's will that you be delivered without any merit on your part. His sovereignty as "GOD," and our inherited relation to Him as "OUR FATHER," ought to keep us from blending our own legal notions (as the Galatians were doing) with His will and plan. It was his purpose that the Lord Jesus should thus give himself; and His doing it was in accordance with His will, and was pleasing in his sight. The whole plan originated in the Divine purpose, and has been executed in accordance with the Divine will. If it is in accordance with his will, it is good, and is worthy of universal acceptance.

5 To whom be glory for ever and ever. Amen
The apostle, having reminded his readers of the great love with which Christ hath loved us, concludes this Greeting and preface to his epistle with a solemn ascription of praise and glory to Him: To whom be glory for ever
and ever. Amen. Paul has presented an indisputable argument that He is entitled to our highest esteem and regard. This doxology may be considered as referring both to God the Father and our Lord Jesus Christ, from whom he had, only a couple of verses earlier wished grace and peace for his Galatian readers. They are both the proper objects of our worship and adoration, and all honour and glory are eternally due to them, both on account of their own infinite excellence and greatness, and also on account of the blessings we receive from them.
I am convinced that we should praise God more than we do. I am ashamed that "I" seems to be the focus of my prayers; what I need and what I want. Oh, I pray for my loved ones, America, and the lost, but I have to admit I do not praise Him enough. I am glad my salvation does not depend on my faithfulness to Him or how "good" I am. Let us get right down to the nitty–gritty, right down where the rubber meets the road. Do you do better than me? Did you praise the Lord's name this morning when you got up? Did you thank Him for a new day? You say, "It was raining?" But did you thank Him for it? Did you praise His name for bringing you to a new day?
I had to have a heart attack and triple bypass surgery before I came to the place where I thank Him as I should. Unfortunately, I have neglected to praise Him in my prayers lately. But with His help, I will correct that weakness in my prayer life. I love Him, and I want to praise Him, so now, the first thing I will do every morning—whether the sun is shining or it's pouring down rain—is to say, "Lord, thank you for bringing me to a new day." How wonderful He is! We need to praise Him more. I want glory to go to the name of my God and my Savior. I don't want to stand on the sidelines and compromise by endorsing these contemporary dramatic productions and songs that are belittling the Lord Jesus Christ. I am speaking out against them, because He is God manifest in the flesh. He gave Himself for me. I want to praise His name! "To whom be glory for ever and ever."
"For ever and ever" begins right now and is going on right into eternity.
This concludes Paul's salutation. Although it contains some glorious truths, I think you will have to admit that it is a cool, impersonal greeting from the apostle Paul.