SAMPLE CHRISTIAN WEDDING CEREMONY
by Jeff Hagan
(Tacoma, WA, USA)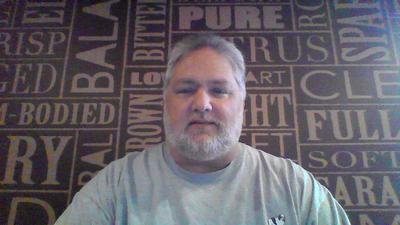 INTROCUCTION
We have gathered here today at the invitation of ____________ and ____________ in the presence of God and all of you to witness and share in the joy of their being united together in marriage .

Today is an extremely important day for them. It is a defining moment in their relationship to one another. Today's wedding is the occasion when this man and woman publicly declare their love to each other and affirm their commitment to one another.

This wedding will be the uniting of two individuals from two separate families and backgrounds to start a new family together.

This day, ________________, will become to them an important and memorable event to be celebrated yearly for the rest of their lives as it marks the beginning of their new life together as one.

THE GIVING OF THE BRIDE
The original idea of a father giving his daughter away seems a bit old fashion and outdated in our day and culture - especially where a man and a woman are free to choose whoever they want to marry.

Today though, this tradition is carried on and is connected with the love between a father and daughter or the love between a women and a man that might not be her father but has played an important role in her life.

Today this act is seen more symbolically as passing the responsibility of caring for the bride on to the man which she has chosen to marry.

With that understanding in mind, I now ask: "Who gives this woman to be married to this man?"

(Father or representative returns to stand next to the bride's mother or wherever his assigned seat might be)

OPENING PRAYER

At this time I'd like to ask you to join me in a simple prayer:

"Father, We come here today to celebrate in Your presence the marriage of these two precious creations of Yours. We are here to witness the declaration of their love to each other. May this moment of time always find a place of comfort and joy in our memories. May this time also cause us to consider You as a God of mercy and grace as can be seen in the greatest expression of love ever found by the giving of Your Son, the Lord Jesus Christ, as a sacrifice so that we can have a relationship with you. We pray this in Jesus name, amen."

To attendees: You may be seated and thank you.

(Have the couple turn slightly and face the minister)

OPENING COMMENTS
The purpose of marriage today is the same as it has been for thousands of years - it is the uniting of two lives together to become one.

In ancient times, weddings were some of the most anticipated and celebrated events of a lifetime. It was understood that the union of a man and a woman in marriage signified new life and represented God's love and passion for humanity.

Today - we all participate in this oldest ceremony known to mankind - marriage - a ceremony which is based on biblical roots.

In Genesis Chapter 2, "marriage" - was established by God in creation when He said, "It is not good that man should be alone; I will make him a helper comparable to him" - 2:18. So God created a woman and brought her to the man. On seeing the woman, Adam exclaimed, "This is now bone of my bones and flesh of my flesh; she shall be called Woman, because she was taken out of man." And Adam said: "Therefore a man shall leave his father and mother and be joined to his wife, and they shall become one flesh" - 2:23-24.

A couple of things to be noted here. First, God created woman from the side of man. He didn't create her from man's foot so he could be "above" her or so she would be "at his feet" so to speak. He created her from his side so that they would be equals standing together. Second, be clear Adam did not mean a man desserts his family for his wife, he does not dessert his mother and father. He simply moves on to begin a family, a household of his own.

In John Chapter 2, Jesus Christ Himself honored the "wedding ceremony" with his presence and in fact, He performed His first miracle at a wedding. Not only did he choose a wedding for His first miracle, His first miracle was turning water into the choicest of wines. The best of the best. Jesus knew how to celebrate.

In Ephesians Chapter 5, The Apostle Paul wrote that marriage "symbolizes" the union between Christ and His church. In Ephesians is where we also find the passage that many like to use which instructs the wife to submit to her husband. Now, that's all fine, but what typically happens with those who focus on the submitting part is they forget this is also the passage that states the husband's responsibility as well. And that responsibility is to love his wife as Christ loves the church. I guarantee you if the husband is loving the wife with that kind of unconditional, supportive, pure, everlasting love in both word and action, there will be no problems with her submitting to her husband. You can't pick and choose. If the wife is to submit, the husband is to love with a perfect and sacrificial love.

All throughout Scripture we see marriage being highly honored. This is a large part as to why we have gathered here today - because God is involved in the institution of marriage.

The coming together of the husband and wife in heart, body, and mind is intended by God for their mutual joy, for the help and comfort given to one another in prosperity and adversity. Therefore, marriage is not to be entered into lightly but soberly, deliberately, and with respect before God.

Marriage is not a casual event, nor is it simply a private affair between two individuals. Marriage is to be entered into responsibly and prayerfully. Marriage is the clasping of hands, the blending of hearts, the union of two lives as one. Marriage is an expression of genuine love toward one another.

Today - this marriage is _______ and _______ declaring their genuine love to each other unconditionally as found in:

1 Corinthians 13:4-7

"Love is patient, love is kind. It does not envy, it does not boast, it is not proud. It does not dishonor others, it is not self-seeking, it is not easily angered, it keeps no record of wrongs. Love does not delight in evil but rejoices with the truth, it always protects, always trusts, always hopes, and always perseveres."

_________ and ________, your wedding must stand, not by the authority of the State or by the seal on your wedding certificate, but by the strength of your love and by the power of your commitment and faith to each other. If you recognize God as the center of your marriage you will always be on a strong foundation.

THE MARRIAGE VOWS

(Say to groom:) Please repeat after me

I, _______ take you, ________ to be my lawfully wedded wife, to have and to hold, from this day forward; for better or worse; for richer or poorer; in sickness and health; to love and to cherish as long as we both shall live.

(Say to bride:)Please repeat after me

I, _______ take you, ________ to be my wedded husband, to have and to hold, from this day forward; for better or worse; for richer or poorer; in sickness and health; to love and to cherish as long as we both shall live.

THE EXCHANGE OF RINGS

"I'm going to let you in on a little secret. Typically there are only two rings involved in engagement and marriage. You have the engagement ring to show the intent of your future plans together. Then you have the wedding ring used in the marriage ceremony to finalize those plans and to use as a symbol of your commitment. There's actually a ring that comes after the marriage as well, that one is known as "suffer"ing. Get use to it, the "suffer"ing lasts the longest." (Hopefully laughter)

Seriously though, if you will notice, the rings are never ending circles, this represents that your love for one another never stops and starts; it continues on as you declare your never ending love.

These rings may be mall in size, but they are very large in significance. Traditionally the ring stood for a covenant, an agreement, or a seal of a binding contract. Made of precious metal, they remind us that love is neither cheap nor common; in fact, love may cost us dearly at times.

As you wear these rings may they be constant reminders of these promises you are making here to one another today.

(Say to groom:____________)

"________, please place the ring on _________ ring finger and repeat after me:

_________, I give you this ring as a witness of my love for you to wear every day and as a symbol of my vows to you."

(Say to the bride:___________)

"_________, please place the ring on _________ ring finger and repeat after me:

________, I give you this ring as a witness of my love for you to wear every day and as a symbol of my vows to you."

PRONOUNCEMENT
Today these two individuals through their vows and by the exchanging of rings to one another have become one flesh.

Let's seal the deal with a quick prayer: "Dear Lord we thank you for this time together. This time of celebration and blessing. We lift to you this couple and ask that you give them all of the joy found in marriage and all of the strength needed in marriage as well. Touch their hearts, touch their lives, and protect them Lord. Amen."

And now, ladies and gentlemen, friends and family. by the authority invested in me by God and the state of Washington, it is my pleasure and honor to introduce to you for the very first time Mr. and Mrs. ________________________. (Groom:) ____________, you may now kiss your bride.