SCRIPTURE & THE DEATH PENALTY
by Jeff Hagan
(Tacoma, WA, USA)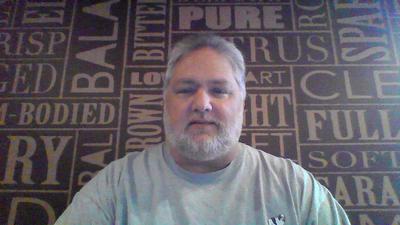 Non-denominational Reformed


Texts: Genesis 9:5-6; Romans 13:1-2, 4

Introduction:
As is the truth with many controversial topics, Christians who support capital punishment as well as those who don't, both appeal to Scripture to support their position. So, clearly the fist thing we need to do is go to the Bible and see what it truly does teach on this issue.

Genesis 9:5-6, "And from each man too, I will demand an accounting for the life of his fellow man. Whoever sheds the blood of man, by man shall his blood be shed; for in the image of God has God made man" (NIV, 1984).

As we see in the very first book of the Bible, God clearly expresses His position in regards to the death penalty. We see it directly in verse six of our passage: "Whoever sheds the blood of man, by man shall his blood be shed; for in the image of God has God made man." There are a couple of very important things to note in this passage. First, it comes before the Law is even given to Moses. Second, it requires universal commitment to the sanctity of life.

Continuing on through the Bible, we find in both Exodus 21 and Deuteronomy 19 a reaffirming of God's position on capital punishment as the well known principle of "an eye for an eye" is emphasized. When one person murders another person who has been created in the image of God it expresses a clear contempt for the very crown of God's creation. Not only that, it shows contempt for God Himself as well. Although it may be understandable how one can view capital punishment as deplorable from a secular position, it is fundamental to a biblical worldview perspective.

Romans 13:1-2, 4, "Let everyone be subject to the governing authorities, for there is no authority except which God has establishes. The authorities that exist have been established by God. Consequently, whoever rebels against the
authority is rebelling against what God has instituted, and those who do so will bring judgment on themselves...for rulers do not bear the sword for no reason. They are God's servants, agents of wrath to bring punishment on the wrongdoer" (NIV, 1984).
As one can see even in this simple treatment on the issue the Old Testament overtly supports, and advocates for, capital punishment and the New Testament implies support for the practice. We even see in John 19:11 that Jesus acknowledges the validity of this type of punishment in front of Pilate. It is valid not because of Pilate's power, but because of God's power in using this form of punishment through the proper authorities He put in place. Paul also acknowledged the validity of capital punishment in front of the governor Festus as he made an appeal to Caesar in Acts 25:11, "If then I am a wrongdoer and have committed anything for which I deserve to die, I do not seek to escape death. But if there is nothing to their charges against me, no one can give me up to them. I appeal to Caesar" (ESV). The implication of the validity of the death penalty is also expressed when one of the thieves crucified with Christ makes the solemn confession, "We are punished justly, for we are getting what our deeds deserve..." (Luke 23:41, NIV, 1984).
In addition, Romans 13 goes so far as to imply that when the governing authorities fail to do their duty and "apply the sword," which is symbolic of Roman capital punishment, evil is exalted and justice is nullified.
To summarize
, God put capital punishment into place during the earliest eras of human civilization, even before He gave Moses the Law, and it was never repealed by Jesus or any of the apostles. Therefore, the death penalty is apparently an "enduring moral principle undergirding the sanctity of life."*
*Hanegraaff, Hank. "Is Capital Punishment Biblical? (Part Two of Two)."