Seven Sons of Sceva part 3
by John Lowe
(Woodruff, S.C.)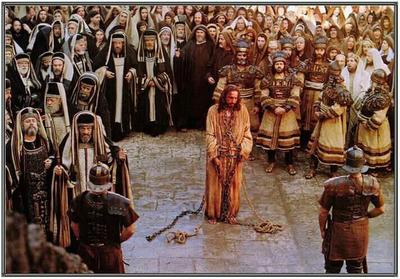 It may be noted, as an indication of the truthfulness of the account that the narrative stops here. A writer inventing miracles would no doubt have crowned the story by representing the man who battled the impostors as healed by the power of the Apostle.


17 And this was known to all the Jews and Greeks also dwelling at Ephesus; and fear fell on them all, and the name of the Lord Jesus was magnified.

"AND THIS WAS KNOWN TO ALL THE JEWS AND GREEKS ALSO DWELLING AT EPHESUS." "These men, both Jews and Greeks that dwelt at Ephesus" is a bit easier to understand. Though it happened in a private house, yet there might be many spectators and witnesses, both Jews and Greeks, who spread this factual account about the city, and who, were to be depended upon to tell the truth. Exorcists were plentiful in Ephesus, and an event as unusual as this was would be looked on as a warning to those who dabbled in the supernatural.

"AND FEAR FELL ON THEM ALL, AND THE NAME OF THE LORD JESUS WAS MAGNIFIED"—The incident just narrated had shown that the sacred Name stood on quite a different level from that of the other names which exorcists had employed. It was a dangerous thing for men to use it rashly, men who lacked faith in all that the Name implied. Men thought more of the Name than they had before, because they saw the punishment that fell on those who had profaned it.

"FEAR FELL ON THEM ALL"; on the enemies of Christ and His Gospel; they feared—after this example of God punishing those that had taken His name in vain—to profane the name of Christ, and even more to blaspheme or speak evil against it.

"THE NAME OF THE LORD JESUS WAS MAGNIFIED," that is to say, He acquired increasing honor from them that believed in Christ, who thought and spake more highly of Him; and who believed more strongly in Him, and so magnified Him, and gave more glory to Him; Christ is great in himself, and he is magnified and made great, when he is declared to be so, and is treated as such.. The incident showed that the miracles performed in the name of the Lord Jesus by Paul were real, and were performed to confirm the truth of the doctrine which he taught. Impostors could not work such miracles; and those who pretended to be able to do it only exposed themselves to the rage of evil spirits. It showed that there was a real, vital difference between Paul and these impostors, and their failure only served to extend his reputation and the power of the Gospel.

These exorcists were treated more severely than that person, who was casting out demons in Luke 9:49-50: "And John answered and said, Master, we saw one casting out devils in your name; and we forbade him, because he follows not with us. And Jesus said to him, Forbid him not: for he that is not against us is for us." But the same persons, though not forbidden by Paul, yet by the very disaster which they suffered, helped the Christian cause (in spite of themselves). The harsh treatment cast on those who act in a menacing manner is subservient to the Divine glory, and to the assessment of the servants of GOD endowed with real power.