SHE WAS CRYING IN THE RAIN
by CHARLES ROBEY
(MOODY AL USA)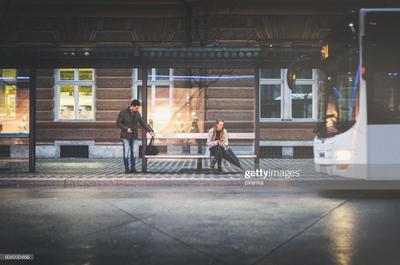 PROLOGUE

I seem to remember seeing somewhere an old, neglected stone grave marker displaying the remains of a one-word inscription which simply read "goodbye." What a sad note of departure, that one word of finality. I couldn't help but ponder what prompted such a sendoff.

Everyone from time to time is saying goodbye in one way or another. Have you ever visited a lonely bus terminal at midnight, as the red taillights disappeared in the fog, leaving behind teary-eyed onlookers? Have you ever said a tearful goodbye to a well- cherished loved one or friend? We have all been there and done that at some time in our lives. Yes, this word 'goodbye' will always carry with it a bit of final conclusiveness.

Growing up, in times gone by, our summer vacation was always a welcomed event for family. The family being in the ministry, we relocated quite frequently. Each summer, the vacations centered around vising the folks' relatives, alternating between Florida and West Virginia.

The trip was always great, the leaving not so great. All would gather around our vehicle with the sad good-byes. Those leave-takings included plenty of hugs and some tears. Then we left behind all the kisses and waves in the rear-view mirror.

This brings to mind yet another fiction parable, an earthly story with a heavenly meaning. Was it a genuine, honest good-by? Was it a forced departure, or possibly a runaway? For the sake of literary blogging, lets label this one "She Was Crying In The Rain."

(Psalms 34:18) " The LORD is close to the brokenhearted and saves those who are crushed in spirit.

"Have you heard the morning TV news, Love?" I asked.

"No, Dear!" my wife replied.

"That nice young lady, who just moved in down the street, has come up missing," I explained.

"Well, finish your breakfast, Dear," she responded, "we can't do anything about that now. There was always something about her, anyhow. Please pass the biscuits and jelly."

Mid-morning came around, it was time for my usual neighborhood walk. The weekend scenery of the neighborhood was the usual. Moms were out sweeping off porches. Dads were washing the family cars. The young ones played ball in the street. It was a typical, calm Saturday morning, I thought.

That's when it happened. A sudden burst of summer rain filled the air. I quickly ran for cover, popping in under the bus stop canopy. A girl was there, as well, sitting quietly all alone in the soft summer rain shielded by the metal roof. There were tear drops, as well, which fell ever so lightly across her smooth, rosy-red cheeks. The gray sky above seemed to be reflected in her clear blue eyes. She was crying silently.

I, too, sat there quietly for what seemed an eternity, keeping her company as the misty rain continued, its droplets tapping a rhythm on the old metal roof. Who was she, where did she come from and why was she sitting all alone in this bus stop?

Looking up through her tears, she gave a gentle, friendly nod as if to say, "You know me, I'm the girl from next door."

"But what are you doing here all alone in this rain?" was my query. Again, there was not a word, just a half-hearted, silent gesture. What will I do next? Should I quietly sit? Will I turn and walk away? My next move had obviously been divinely planned.

Shielding her purse from the mist, she pulled out a well-worn New Testament and began to tearfully read. It was like medicine to her soul and seemed to bring her back from the verge of depression. The more she read, however, the more the tear drops fell. What did this Scripture reading mean to her? How did she relate? I pondered.

I reached over to gently touch her hand, but she was gone, she had disappeared. There was only the bus, its red tail lights glaring in the rainy mist. As the bus faded in the distance, so did my heart.

I was overcome with a bit of guilt mixed with remorse, so I sat there for what seemed to be forever, divinely speaking. I said a quick prayer and then stepped out of the bus stop kiosk. The rain had stopped, so I headed for home.

Was it a dream, a vision, or a figment of my imagination? What should I do now? Maybe it was a dream, most unusual dream of sorts. I was home, all tangled within my bed covers, my soaked wet work-out clothing draped across the corner clothes-tree. The TV was blaring as usual.

I heard a noise at the front door. My wife came in, dripping wet and sobbing profusely. "Please Dear," she said, "hold me tight. I thought you had gotten lost."

EPILOGUE

(Job 33:14-18) "For God does speak - now one way, now another x- though no one perceives it. In a dream, in a vision of the night, when deep sleep falls on people as they slumber in their beds, he may speak in their ears and terrify them with warnings, to turn them from wrongdoing and keep them from pride, to preserve them from the pit, their lives from perishing by the sword."

Was it a dream, or was it reality? Apparently, it was the morning news lead story that had focused my attention as such. So, who was this mysterious young lady? Where was she going? Did she even know? And what was so special about a certain Scripture passage?

A dream may be happy or its ending may be a mournful one. Some dreams seem to develop around a past life experience, or maybe dealing with the present. Others come about by way of our fractured semiconscious minds. Still others are brought our way via indigestion suffered from a too-rich bedtime snack.

So, have you encountered such a dream? If not, you will likely encounter a similar adventure in the near or distant future. Embarking on dream journeys oftentimes will uncover a multitude of life's mysteries, real and perceived, of ages past, present, and future.

And too, dreams may connect with some of the thoughts or deeds of the past. You could be reliving what has taken place, what is now, or what may happen in the future of your life.

As in this fictional tale it may be you as the main character, or another. It also may serve to unlock a future revelation of Biblical proportions. So, never sell out, never pass off, as if it never happened, your dream that is. Amen!

I leave you with this related lyric written by Bob McDill.

Railroad station, midnight trains
Lonely airports in the rain
And somebody stands there
With tears in their eye
It's the same old scene, time after time
That's the trouble with all mankind
Somebody's always saying goodbye
Taxi cabs leave in the night
Greyhound buses with red tail lights
Someone's leaving and someone's left behind
Well, I don't know how things got that way
But every place you look these days
Somebody's always saying goodbye
Take two people like me and you
We could have made it, we just quit too soon
Oh, the two of us, we could have had it all
If we'd only tried
But that's the way love is, it seems
Just when you've got a real good thing
Somebody's always saying goodbye
Somebody's always saying goodbye

IF YOU LIKED THIS ONE- YOUR SURE TO LIKE THE REST !!!!!!!!!!!