SHE'S NOT HERE, SHE'S IN HEAVEN
by CHARLES ROBEY
(MOODY, AL 35173)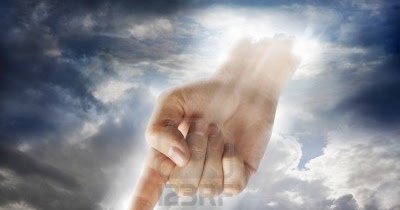 Our capitalistic society never ceases to amaze me. We received a letter today in the mail addressed to our mom at our new current address. What is so amazing about this? We had moved twice, from our old address to two different cities and two different counties in less than a year's time. This caused an ongoing problem in getting our mail delivered.

What is yet more amazing, Mom who has been in heaven now for over twenty years, received this letter addressed to her name at our current address.

So, I repent of all I've said about the postal service. Clearly this letter will not be forwarded. Although I thought about sending it back to the Post Office with a note reading, "She's not here, she's in heaven."

I'm reminded of the old saying 'God works in mysterious ways, His wonders to perform.' What was the message, if any, behind this obvious delivery mistake?

The above quote comes from William Cowper's poem "Light Shining out of Darkness" which reads, "God works in mysterious ways, His wonders to perform." It is believed the inspiration behind this phrase came from (Isaiah 55:8-9), "For My thoughts are not your thoughts, nor are your ways My ways," says the Lord."

Although this strange event transpired at this particular time in our lives, it did tend to bring back certain joyful memories of the past, as well as a careful look into the future. Not to mention a few well-placed tears.

Not only that, being one who loves to write as a hobby, I decided to continue on. Do you remember the below song lyric, given by the king of rock and roll, way back in the 50's or so? Even though we know beyond a doubt, Mom's abode these days, these lyrics may hopefully cause some to have thoughts of the future.

"Return to Sender, Address Unknown.

No Such Number, No Such Zone."

Can I compare this surprising occurrence somewhat to the Holy Scripture? One need only search the Scriptures in contemplating today's social events to start packing the traveling bag.

It seems in today's culture, life as the Scripture dictates is quickly becoming starker than ever. Evil is becoming bolder and more open to perversion. Evil is now considered good and good is seen as evil.

"Woe to those who call evil good, and good evil; Who put darkness for light, and light for darkness; Who put bitter for sweet, and sweet for bitter! Woe to those who are wise in their own eyes, And prudent in their own sight!" (Isaiah 5:20-21)

The Scripture road map of today's current events, looking ahead in (II Timothy 3:1-9,13) we have what is referred to as the last days. Here we have a look at the perils of apostasy.

In (II Timothy 4:3-4) we have a description of the populace who are no longer content to hear the sound Scriptural teaching but turn away from the Scripture truth. And (I Timothy 4:1-5) actually shows that these characteristics will intensify.

Then, in (II Peter 3:3-4) we see that in these last days mocking the prophecies of the return of Christ to this earth will be common. Have you read any newspapers lately or watched any mainstream television? Do you surf the internet? Have you talked to your neighbor across the backyard fence? Do you attend any religious services? OK then, I rest my case with respect to the end times.

So, what's the solution? Why did we get this misdirected mail addressed to our mom, who is already at home with the Lord? (II Corinthians 5:8) (Philippians 1:23) Well, I'm not rightly sure of the message. I welcome your thoughts.

I do happen to have a Scripture solution however for today's social environment, and its intent is addressed to us, His people, not the unbelieving skeptical world. It's found in (II Chronicles 7:14) .

So, Mom, how do you like living there in your first thousand years? (II Peter 3:8) I know you are in perfect peace. (Philippians 1:21) (Philippians 4:4,7) Thus, the letter need not be forwarded to you. Amen!