"SIGNS OF THE END TIME"
by Kenneth Perry
(Columbus, Ohio USA)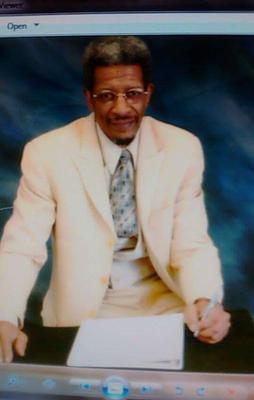 Denomination : Apostolic:
Message Title: Signs of The End Time:
Text Scripture: Matthew 24:4-9
By: Kenneth Perry Sr.

Greetings to the Body of Jesus Christ:
Many people both saved and unsaved believe and has heard the phrase "the end of the age", "the end of Time ", and " end of the world". The LORD HIMSELF prophesied and taught on it as a real subject of life concerning humanity. In reading through the book of Matthew chapter 24 it was shown to me the signs of the End Of Time or the close of the age of human rulership on earth as we know it. I pray the eyes of our understanding be opened as I share this. I saw in studying this chapter at least seven signs of the end times. There are more than seven but it was these seven that stood out and opened my eyes to the reading and instruction these signs shed light on. Jesus having left the Temple with his disciples was asked a question concerning the close of the age of man and even what would be THE SIGN of the End.


But Jesus revealed more than "A" sign or "THE sign". He revealed several things to watch or observe that would definitely mark without a doubt the close of the age and HIS promised return. He started with the dismantling of buildings and man-made institutions. He then pointed out the most important signs that had to do with the character and heart change of humanity. In verse 4 He cited "deception and misleading and error by men". In verse 5 He cited one of the main ways humanity will be lead from "godly principles" into "religious falsehood" but with a special emphasis of His title as "the CHRIST" as the tool.

The title "CHRIST" means the anointed One from GOD. The subtlety here is as He said " many will COME in my Name, His name is Jesus, but the other subtlety is "they will say I am the CHRIST". Said another way in uncovered deception is in this manner, THE Lord=Jesus has sent me, He=CHRIST has anointed me to do thus and so here in this region, Remember the title CHRIST means anointed One from GOD. The deception takes captive those who have only read but not studied the scriptures, those who aren't acquainted with the Voice of GOD, and those who are not familiar with being led by the Holy Spirit but are led by feelings of emotions. Part 1.

More will be shared in Part 2. All quotations are taken from the King James version of the bible in this segment. The Amplified Bible will be used in the coming segments of Part 2.
Join in and write your own page! It's easy to do. How? Simply click here to return to Your Sermons.