SIMPLIFYING PRAYER
by Jeff Hagan
(Tacoma, WA, USA)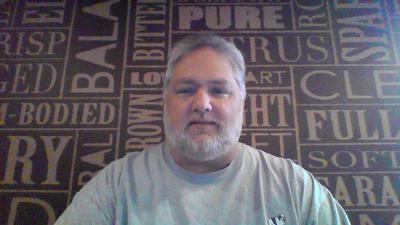 Scripture: 1 John 5:14-15


Introduction:
Sometimes I think people make too much out of prayer. Don't get me wrong, I'm not talking about its importance or its purpose, I just mean I think they try so hard to define it they end up complicating it. They pay too much attention on prescribing a formula to prayer that they miss the fact it is a conversation. It's not about whether you pray when you wake up, before each meal, before every segment of a worship service, or pray again at night before you go to bed. There's no magical formula for prayer. We do find some helpful patterns in Scripture to guide us and to help us stay focused, to give us an idea on what to pray, but the formality of it all is not something I think was originally intended for our communication with God.

Abraham Lincoln once wrote, "I have been driven many times to my knees by the overwhelming conviction that I had nowhere else to go. My wisdom, and all that about me, seemed insufficient for the day." I think all of us feel this way at times, if not we should. How do you feel about your prayer life right now? Do you feel like you're connecting with the Lord? Well, if not let's take a brief look at a passage and follow the simple recipe for prayer that is presented.

1 John 5:14-15, "And this is the confidence we have toward him, that if we ask anything according to his will he hears us. And
if we know that he hears us in whatever we ask, we know that we have the requests that we have asked of him."
First, as we see in verse 14, be confident and bold when you approach the Lord in prayer. Not cocky and disrespectful, but confident in the fact he is there and listening.
Second, we also see in verse 14 that we can ask him anything. We're not going to catch him off guard. If it's on your mind feel free to ask him.
Third, and very important, search to know that you're praying for God's will. "...if we ask anything according to his will he hears us..." You see, this doesn't mean praying to win the lottery, or for some stranger to buy you a new house, or to become a famous rock star. We're talking about things according to God's will. If you seek to live in his will this should not be a problem. We should want for us what God wants for us.
Fourth, still in verse 14, know that God hears your prayers. He says he does, so believe him.
And fifth, down in verse 15, expect God to answer. Believe God will answer you as he promises he will.
Conclusion:
Prayer is communication with God. It's part of the relationship God wants to develop with His children. It doesn't have to be dry and boring. Just go to Him with intent and assurance. As much as we definitely do need to pray, God also wants to commune with us and even answer our prayers.