Sin Makes You Stupid
by Michael Elder
(Moore, Oklahoma)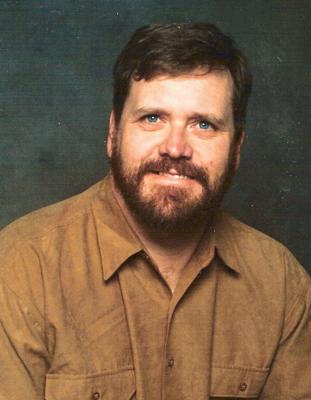 Romans 7: 14-20

What is sin? To the world, the definition of sin has become lost in a legalistic debate over what is right and what is wrong. There are those who believe sin to be a violation of the Ten Commandments, but consider murder and adultery as "major" sins when compared to lying, stealing, and coveting.

Sin as defined in the Bible, is "to miss the mark." the standard of perfection established by God and evidenced by Jesus. Viewed in that light, it is clear that we are all sinners.

I want you to know, that I am a blood bought, Holy Ghost filled, born again believer in the Lord Jesus Christ. And…, I am a sinner. I am a sinner with my sins forgiven and on my way to heaven, and fully capable of doing stupid sins and messing my life up.

All too often a believer stumbles and falls due to a sin that could have been avoided. Here are five of many examples in the Bible of a believer who chose "to enjoy the pleasures of sin for a season".

I. Lying is Stupid!

The example of Abram. Gen 12:10-20

Say, I pray thee, thou art my sister: that it may be well with me for thy sake; and my soul shall live because of thee. Genesis 12:13 Abram lied the same lie in chapter 20

Some people will lie even if the truth would sound better.

Wherefore putting away lying, speak every man truth with his neighbor: for we are members one of another. Ephesians 4:25


The example of Ananias & Sapphira.

But Peter said, Ananias, why hath Satan filled thine heart to lie to the Holy Ghost, and to keep back part of the price of the land? Acts 5:3
II. Lust is Stupid!
The example of Samson.
And she said unto him, How canst thou say, I love thee, when thine heart is not with me? thou hast mocked me these three times, and hast not told me wherein thy great strength lieth. And it came to pass, when she pressed him daily with her words, and urged him, so that his soul was vexed unto death; Judges 16:15-16
Delilah was masterful in the art of seduction, she knew the secret of keeping a man in a constant state of desire for her. Coolly and deliberately, she toyed with Samson's emotions and passions, never allowing him to feel as though he was in control, yet always leaving him wanting more.
Once under her spell, he was powerless to resist. In a matter of days, he became like putty in her hands. The Black Widow's prey was helplessly dangling in her enticing web.
With a soothing voice, Delilah began to ask Samson about the mysterious source of his great strength. These three different occasions, he lied to her about how to dry up the source of his power.
Each time she did what he said only to discover that she had been deceived. Then she said to him, "How can you say, 'I love you,' when your heart is not with me?"
Every day, she "pressed him" and "urged him" to disclose his secret. She played on his emotions, pleaded with him, threatened him; all the while keeping him in a heightened state of desire.
Three times her treachery had been exposed: there was no mistaking her intentions. But the lap of Delilah is very intoxicating. He finally relented and "told her all that was in his heart."
Can a man take fire in his bosom and his clothes not be burned?" Proverbs 6:27
But each one is tempted when he is carried away and enticed by his own lust. Then when lust has conceived, it gives birth to sin; and when sin is accomplished, it brings forth death. James 1:14-15.
III. Liquor is Stupid!
The example of Solomon.

Who has woe? Who has sorrow? Who has contentions? Who has complaints? Who has wounds without cause? Who has redness of eyes? Those who linger long at the wine, Those who go in search of mixed wine. Do not look on the wine when it is red, When it sparkles in the cup, When it swirls around smoothly;

At the last it bites like a serpent, And stings like a viper. Your eyes will see strange things, And your heart will utter perverse things. Yes, you will be like one who lies down in the midst of the sea, Or like one who lies at the top of the mast, saying: "They have struck me, but I was not hurt; They have beaten me, but I did not feel it. When shall I awake, that I may seek another drink?" Proverbs 23:29-35

If I take a drink, then the drink will take a drink, and then the drink will take me.

An alcoholic will not admit he is an alcoholic and will therefore remain an alcoholic. If he is to be cured of his addiction he must first realize and confess he is an alcoholic and seek help. The same is true of drugs, tobacco, and other addictive appetites.


The example of Noah.

And Noah began to be an husbandman, and he planted a vineyard: And he drank of the wine, and was drunken; and he was uncovered within his tent. Genesis 9:20-21.
IV. Looking Back is Stupid!
The example of Lot's wife. Genesis 19:15-17
Then the LORD rained upon Sodom and upon Gomorrah brimstone and fire from the LORD out of heaven; And he overthrew those cities, and all the plain, and all the inhabitants of the cities, and that which grew upon the ground. But his wife looked back from behind him, and she became a pillar of salt. Genesis 19:24-26
Likewise as it was also in the days of Lot: They ate, they drank, they bought, they sold, they planted, they built; but on the day that Lot went out of Sodom it rained fire and brimstone from heaven and destroyed them all. Even so will it be in the day when the Son of Man is revealed.
"In that day, he who is on the housetop, and his goods are in the house, let him not come down to take them away. And likewise the one who is in the field, let him not turn back. Remember Lot's wife. Whoever seeks to save his life will lose it, and whoever loses his life will preserve it.
Luke 17:28-33
Now it happened as they journeyed on the road, that someone said to Him, "Lord, I will follow You wherever You go." And Jesus said to him, "Foxes have holes and birds of the air have nests, but the Son of Man has nowhere to lay His head."
Then He said to another, "Follow Me." But he said, "Lord, let me first go and bury my father." Jesus said to him, "Let the dead bury their own dead, but you go and preach the kingdom of God." And another also said, "Lord, I will follow You, but let me first go and bid them farewell who are at my house." But Jesus said to him, "No one, having put his hand to the plow, and looking back, is fit for the kingdom of God." Luke 9:57-62
V. Leaving is Stupid!
The example of the Prodigal Son. *READ Luke 15:1-19
The parable of the lost sheep is very appropriate to demonstrate the great work of redemption. The lost sheep represents the sinner as departed from God, and exposed to certain ruin if not brought back to him, yet not desirous to return. Christ is passionate about bringing sinners home.
In the parable of the lost piece of silver, that which is lost is one piece, of small value, compared with the rest. Yet the woman seeks diligently till she finds it.
This represents the various means and methods God makes use of to bring lost souls home to himself, and the Saviour's joy on their return to him. How careful then should we be that our repentance is unto salvation!
The parable of the prodigal son shows the nature of repentance, and the Lord's readiness to welcome and bless all who return to him. It fully sets forth the riches of gospel grace, to direct and to encourage them in repenting and returning to God.
And not many days after the younger son gathered all together, and took his journey into a far country, and there wasted his substance with riotous living. Luke 15:13
1. Left the fathers house
2. Lived in sin
3. But, he never stopped being a son! He was welcomed back as a son, and there was REJOICING!
Likewise, I say to you, there is joy in the presence of the angels of God over one sinner who repents. Luke 15:10
Conclusion:
Sin has a way of causing the best of us to stumble. None are immune to the whiles of the devil. It takes the mind of Christ not to make stupid choice. Is your daily walk with Christ and do you daily fellowship in God's Word? Let us make godly choices.
Note from Mark:
WOW! Sin does make us do some stupid things, doesn't it? We really need the Lord. Thanks Michael for the sermon.