Spiritual Growth Series: Discernment
by Dennis Michelson
(FaithBaptistOH.org)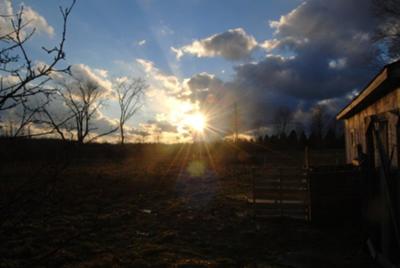 Spiritual Growth Series: Discernment
Heb 5:14 But strong meat belongeth to them that are of full age, even those who by reason of use have their senses exercised to discern both good and evil.

1. COMMUNICATION

Eph 4:25 Wherefore putting away lying, speak every man truth with his neighbour: for we are members one of another.
Eph 4:26 Be ye angry, and sin not: let not the sun go down upon your wrath:
Eph 4:27 Neither give place to the devil.
Eph 4:29 Let no corrupt communication proceed out of your mouth, but that which is good to the use of edifying, that it may minister grace unto the hearers.
Eph 4:30 And grieve not the holy Spirit of God, whereby ye are sealed unto the day of redemption.
Eph 4:31 Let all bitterness, and wrath, and anger, and clamour, and evil speaking, be put away from you, with all malice:
Eph 4:32 And be ye kind one to another, tenderhearted, forgiving one another, even as God for Christ's sake hath forgiven you.

1. Be Honest
2. Keep Current
3. Attack the Problem, Not the Person
4. Act, Don't React

2. DISCRIMINATION (Matthew 7:1-6)

Four reasons you should not judge:

(1) You are not a judge (1)
(2) No double standard (2)
(3) You lack discernment (3-5)
Gal 6:1 Brethren, if a man be overtaken in a fault, ye which are spiritual, restore such an one in the spirit of meekness; considering thyself, lest thou also be tempted.
(4) "Judge not" does not mean an excuse for sin (6)

3. CONFRONTATION

(1) The Principle
1Co 5:4 In the name of our Lord Jesus Christ, when ye are gathered together, and my spirit, with the power of our Lord Jesus Christ,
1Co 5:5 To deliver such an one unto Satan for the destruction of the flesh, that the spirit may be saved in the day of the Lord Jesus.
1Co 5:6 Your glorying is not good. Know ye not that a little leaven leaveneth the whole lump?
1Co 5:7 Purge out therefore the old leaven, that ye may be a new lump, as ye are unleavened. For even Christ our passover is sacrificed for us:
1Co 5:8 Therefore let us keep the feast, not with old leaven, neither with the leaven of malice and wickedness; but with the unleavened bread of sincerity and truth.
1Co 5:9 I wrote unto you in an epistle not to company with fornicators:
1Co 5:10 Yet not altogether with the fornicators of this world, or with the covetous, or extortioners, or with idolaters; for then must ye needs go out of the world.
1Co 5:11 But now I have written unto you not to keep company, if any man that is called a brother be a fornicator, or covetous, or an idolater, or a railer, or a drunkard, or an extortioner; with such an one no not to eat.

(2) The Process
Mat 18:15 Moreover if thy brother shall trespass against thee, go and tell him his fault between thee and him alone: if he shall hear thee, thou hast gained thy brother.
Mat 18:16 But if he will not hear thee, then take with thee one or two more, that in the mouth of two or three witnesses every word may be established.
Mat 18:17 And if he shall neglect to hear them, tell it unto the church: but if he neglect to hear the church, let him be unto thee as an heathen man and a publican.

(3) The Protection
Joh 8:7 So when they continued asking him, he lifted up himself, and said unto them, He that is without sin among you, let him first cast a stone at her.

Stoning was never commanded as an individual action
Church discipline was never commanded as an individual action

(4) The Profit
Heb 12:11 Now no chastening for the present seemeth to be joyous, but grievous: nevertheless afterward it yieldeth the peaceable fruit of righteousness unto them which are exercised thereby.
Heb 12:12 Wherefore lift up the hands which hang down, and the feeble knees;
Heb 12:13 And make straight paths for your feet, lest that which is lame be turned out of the way; but let it rather be healed.
Heb 12:14 Follow peace with all men, and holiness, without which no man shall see the Lord:
Heb 12:15 Looking diligently lest any man fail of the grace of God; lest any root of bitterness springing up trouble you, and thereby many be defiled;
Heb 12:16 Lest there be any fornicator, or profane person, as Esau, who for one morsel of meat sold his birthright.
Heb 12:17 For ye know how that afterward, when he would have inherited the blessing, he was rejected: for he found no place of repentance, though he sought it carefully with tears.