Spiritual Growth Series: Godliness
by Dennis Michelson
(FaithBaptistOH.org)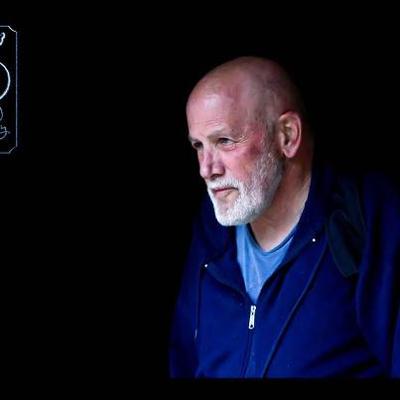 Spiritual Growth Series: Godliness


I Timothy 4:7-8
1Ti 4:7 But refuse profane and old wives' fables, and exercise thyself rather unto godliness.
1Ti 4:8 For bodily exercise profiteth little: but godliness is profitable unto all things, having promise of the life that now is, and of that which is to come.

1. Meaning of Godliness – Our conduct in relation to God.

1Ti 2:1 I exhort therefore, that, first of all, supplications, prayers, intercessions, and giving of thanks, be made for all men;
1Ti 2:2 For kings, and for all that are in authority; that we may lead a quiet and peaceable life in all godliness and honesty.
1Ti 2:3 For this is good and acceptable in the sight of God our Saviour;
1Ti 2:4 Who will have all men to be saved, and to come unto the knowledge of the truth.
1Ti 2:5 For there is one God, and one mediator between God and men, the man Christ Jesus;
1Ti 2:6 Who gave himself a ransom for all, to be testified in due time.
1Ti 2:7 Whereunto I am ordained a preacher, and an apostle, (I speak the truth in Christ, and lie not;) a teacher of the Gentiles in faith and verity.
1Ti 2:8 I will therefore that men pray every where, lifting up holy hands, without wrath and doubting.

1Ti 6:1 Let as many servants as are under the yoke count their own masters worthy of all honour, that the name of God and his doctrine be not blasphemed.
1Ti 6:2 And they that have believing masters, let them not despise them, because they are brethren; but rather do them service, because they are faithful and beloved, partakers of the benefit. These things teach and exhort.
1Ti 6:3 If any man teach otherwise, and consent not to wholesome words, even the words of our Lord Jesus Christ, and to the doctrine which is according to godliness;
1Ti 6:4 He is proud, knowing nothing, but doting about questions and strifes of words, whereof cometh envy, strife, railings, evil surmisings,
1Ti 6:5 Perverse disputings of men of corrupt minds, and destitute of the truth, supposing that gain is godliness: from such withdraw thyself.
1Ti 6:6 But godliness with contentment is great gain.

2Ti 3:1 This know also, that in the last days perilous times shall come.
2Ti 3:2 For men shall be lovers of their own selves, covetous, boasters, proud, blasphemers, disobedient to parents, unthankful, unholy,
2Ti 3:3 Without natural affection, trucebreakers, false accusers, incontinent, fierce, despisers of those that are good,
2Ti 3:4 Traitors, heady, highminded, lovers of pleasures more than lovers of God;
2Ti 3:5 Having a form of godliness, but denying the power thereof: from such turn away.
2Ti 3:6 For of this sort are they which creep into houses, and lead captive silly women laden with sins, led away with divers lusts,
2Ti 3:7 Ever learning, and never able to come to the knowledge of the truth.
2Ti 3:8 Now as Jannes and Jambres withstood Moses, so do these also resist the truth: men of corrupt minds, reprobate concerning the faith.
2Ti 3:9 But they shall proceed no further: for their folly shall be manifest unto all men, as theirs also was.
2Ti 3:10 But thou hast fully known my doctrine, manner of life, purpose, faith, longsuffering, charity, patience,
2Ti 3:11 Persecutions, afflictions, which came unto me at Antioch, at Iconium, at Lystra; what persecutions I endured: but out of them all the Lord delivered me.
2Ti 3:12 Yea, and all that will live godly in Christ Jesus shall suffer persecution.
2Ti 3:13 But evil men and seducers shall wax worse and worse, deceiving, and being deceived.

Tit 1:1 Paul, a servant of God, and an apostle of Jesus Christ, according to the faith of God's elect, and the acknowledging of the truth which is after godliness;
Tit 1:2 In hope of eternal life, which God, that cannot lie, promised before
the world began;
Tit 1:3 But hath in due times manifested his word through preaching, which is committed unto me according to the commandment of God our Saviour;
Tit 1:4 To Titus, mine own son after the common faith: Grace, mercy, and peace, from God the Father and the Lord Jesus Christ our Saviour.
2Pe 1:1 Simon Peter, a servant and an apostle of Jesus Christ, to them that have obtained like precious faith with us through the righteousness of God and our Saviour Jesus Christ:
2Pe 1:2 Grace and peace be multiplied unto you through the knowledge of God, and of Jesus our Lord,
2Pe 1:3 According as his divine power hath given unto us all things that pertain unto life and godliness, through the knowledge of him that hath called us to glory and virtue:
2Pe 1:4 Whereby are given unto us exceeding great and precious promises: that by these ye might be partakers of the divine nature, having escaped the corruption that is in the world through lust.
2Pe 3:11 Seeing then that all these things shall be dissolved, what manner of persons ought ye to be in all holy conversation and godliness,
2Pe 3:12 Looking for and hasting unto the coming of the day of God, wherein the heavens being on fire shall be dissolved, and the elements shall melt with fervent heat?
2Pe 3:13 Nevertheless we, according to his promise, look for new heavens and a new earth, wherein dwelleth righteousness.
2Pe 3:14 Wherefore, beloved, seeing that ye look for such things, be diligent that ye may be found of him in peace, without spot, and blameless.
2. Motivation for Godliness
a. God's Part – Predestination (Romans 8:29)
b. Our Part – Pursuit (Hebrews 12:14)
3. Means for Godliness
a. People (Proverbs 27:17)
b. Providence (Romans 8:28)
c. Pursuit (exercise – Hebrews 12:11)
4. Mandate for Godliness
1Pe 1:15 But as he which hath called you is holy, so be ye holy in all manner of conversation;
1Pe 1:16 Because it is written, Be ye holy; for I am holy.
1Pe 1:17 And if ye call on the Father, who without respect of persons judgeth according to every man's work, pass the time of your sojourning here in fear:
1Pe 1:18 Forasmuch as ye know that ye were not redeemed with corruptible things, as silver and gold, from your vain conversation received by tradition from your fathers;
1Pe 1:19 But with the precious blood of Christ, as of a lamb without blemish and without spot:
1Pe 1:20 Who verily was foreordained before the foundation of the world, but was manifest in these last times for you,
1Pe 1:21 Who by him do believe in God, that raised him up from the dead, and gave him glory; that your faith and hope might be in God.
1Pe 1:22 Seeing ye have purified your souls in obeying the truth through the Spirit unto unfeigned love of the brethren, see that ye love one another with a pure heart fervently:
1Pe 1:23 Being born again, not of corruptible seed, but of incorruptible, by the word of God, which liveth and abideth for ever.
1Pe 1:24 For all flesh is as grass, and all the glory of man as the flower of grass. The grass withereth, and the flower thereof falleth away:
1Pe 1:25 But the word of the Lord endureth for ever. And this is the word which by the gospel is preached unto you.
5. Method for Godliness
a. It must be deliberate ( Matthew 11:28-30 )
b. It must be daily ( Luke 9:23 )
c. It must be disciplined – The term "exercise" is not a self-centered ascetic struggle but rigorous training necessary for the unhindered pursuit of God's purpose.
6. Misunderstanding of Godliness
Freedom and discipline have come to be regarded as mutually exclusive, when in fact, freedom is not at all the opposite – but the reward of discipline. E. Eliot