Spiritual Growth Series: Joy (Part One)
by Dennis Michelson
(FaithBaptistOH.org)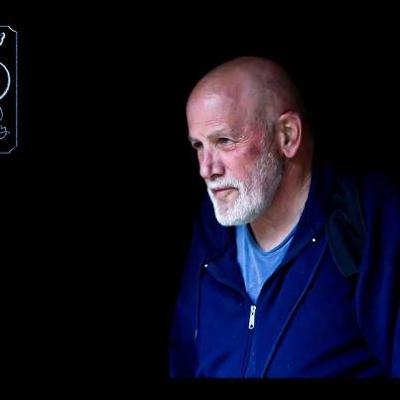 Growing Old and Growing Up
The Bible is a book of joy. Sadly, in our day, many see it as a handbook for gloom, doom, and pessimism. The ancient world at the time of the birth of Jesus was sorely in need of a Savior and the joy of salvation in Him. Our day is no different.


There were substitutes for real joy in the first century just as the world (and the Church) offer temporary substitutes today. The Stoics offered self-sufficiency, self-denial, and virtue. Zeno (c.315B.C.) taught that the chief end of man was to be found by happiness in acting in conformity with nature.

Such happiness was more negative than positive. The Stoics trained their adherents to live independent of external circumstances. Lofty as such teaching sounds – it was totally lacking in joy. Stoicism was pessimistic in its outlook.

The Epicureans viewed the secret of happiness in the enjoyment of simple pleasures and complete freedom from the troublesome thoughts of religion. They attempted to free men from "bondage to religion" and "fear of death."

Only the gods could know real joy and they were quite indifferent to the drama and trauma of mere mortals. Epicurus saw the task of the task of the philosopher as freeing mankind from the terrors and degradation of religion.

The Mystery Religions – such as the Dionysiac cult – stressed ecstasy and enthusiasm as the key to satisfy the intense longing felt my humans for union and communion with the divine. They employed mystical initiations, ecstatics, and other rituals as there pathway to heaven.

The ancient world was in dire need to some genuine joy but has no idea what it looked like since even the Jews were spiritually smug, socially irrelevant, and distant from the people.

One historian wrote, "It was a world where the burden of sin and of human misery was intensely realized, and at no period of his history did man express more clearly his need of redemption."(Maurice Jones) Matthew Arnold, expressed the same sentiment in his Obermann Once More –

On that hard pagan world disgust and secret loathing fell.
Deep weariness and sated lust made human life a hell.
And centuries came and ran their course, and unspent all that time.
Still, still went forth that Child's dear force, and still was at its prime.
Your creeds are dead, your rites are
dead, your social order too!
Where tarries he, the Power who said "See, I make all things new?"
And yet men have such need of joy but joy whose grounds are true
And joy that should all hearts employ as when the past is new.
So into this kind of world burst forth –
Luk 2:10 And the angel said unto them, Fear not: for, behold, I bring you good tidings of great joy, which shall be to all people.
Luk 2:11 For unto you is born this day in the city of David a Saviour, which is Christ the Lord.
Various words for joy appear a total of 326 times in the New Testament alone. We will examine a few and seek to make a distinction between those that are temporary in nature and those which are more permanent.
Joh 15:11 These things have I spoken unto you, that my joy might remain in you, and that your joy might be full.
Is your joy like His joy? It is amazing how often joy is mentioned in the Upper Room Discourse.
Joh 17:13 And now come I to thee; and these things I speak in the world, that they might have my joy fulfilled in themselves.
How was it possible for our Lord to maintain such joy in the face of such trial and testing?
Heb 12:1 Wherefore seeing we also are compassed about with so great a cloud of witnesses, let us lay aside every weight, and the sin which doth so easily beset us, and let us run with patience the race that is set before us,
Heb 12:2 Looking unto Jesus the author and finisher of our faith; who for the joy that was set before him endured the cross, despising the shame, and is set down at the right hand of the throne of God.
Heb 12:3 For consider him that endured such contradiction of sinners against himself, lest ye be wearied and faint in your minds.
The Son kept His eye on the "joy that was set before him" and we can have the same joy when we kept our eye (and attitude) fixed on Jesus.
1Pe 1:8 Whom having not seen, ye love; in whom, though now ye see him not, yet believing, ye rejoice with joy unspeakable and full of glory:
(to be continued)