Spiritual Growth Series: Prayer
by Dennis Michelson
(Novelty, Ohio)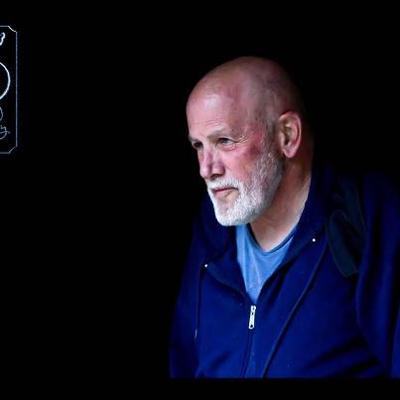 Spiritual Growth Series: Prayer
1Th 5:17 Pray without ceasing.

1. Prayer Gives Us a New Perspective
Psa 46:10 Be still, and know that I am God: I will be exalted among the heathen, I will be exalted in the earth.
• Pray disciplines us to stop doing all the important things we do in our voluntary capacity as God.
• Where does God fit into a life that already seems behind schedule?
• Why is there such a large gap between prayer in theory and prayer in practice?
o George Muller began each day with several hours of prayer for the practical needs of his orphanage
o Bishop Lancelot Andrewes allotted 5 hours per day to prayer
o Charles Simeon rose at 4:00 AM to begin his 4-hour time of prayer
o Susannah Wesley would sit in a rocking chair with her apron over her head praying for John and Charles
o Martin Luther devoted 2-3 hours a day to prayer and said he could do it as naturally as a shoemaker makes a shoe
o Jonathan Edwards wrote of the "sweet hours" he spent on the banks of the Hudson River "rapt and swallowed up in God."
• Of all the activities in which the Christian engages, there is surely none which causes so much perplexity as prayer.

Three important observations:
(1.) We are all beginners
(2.) Our life with God should seem more like friendship than duty
(3.) Struggles in prayer surface when God doesn't act the way we want Him to act, and when I don't act the way God wants me to act.

A 17th century prayer from the British House of Commons:
Almighty God, by whom alone Kings reign, and Princes decree justice; and from whom alone cometh all counsel, wisdom and understanding; We thine unworthy servants, here gathered together in thy Name, do most humbly beseech thee to send down the heavenly wisdom from above, to direct and guide us in all our consultations; And grant that we, having thy fear always before our eyes, and laying aside all private interests, prejudices, and partial affections, the result of all of our counsels, may be the glory of thy blessed Name.
• Myopia is the condition of being nearsighted. Prayer corrects our spiritual myopia. As God reminded Job – there is a lot to manage in the Universe! We need the corrective vision of prayer because all day long we lose sight of God's perspective.
• The Latin imperative for "be still" is vacate. God wants us to take a vacation from being God for a while and let Him be God!! The Original Sin came when two people tried to be like God. Prayer reminds us that we are not.
• We need to pray until we can see reality from God's point of view.

2. Prayer Reminds Us of Perfection
Job 40:1 Moreover the LORD answered Job, and said,
Job 40:2 Shall he that contendeth with the Almighty instruct him? he that reproveth God, let him answer it.
Job 40:3 Then Job answered the LORD, and said,
Job 40:4 Behold, I am vile; what shall I answer thee? I will lay mine hand upon my mouth.
Job 40:5 Once have I spoken; but I will not answer: yea, twice; but I will proceed no further.
Job 40:6 Then answered the LORD unto Job out of the whirlwind, and said,
Job 40:7 Gird up thy loins now like a man: I will demand of thee, and declare thou unto me.
Job 40:8 Wilt thou also disannul my judgment? wilt thou condemn me, that thou mayest be righteous?
Haddon Robinson said,"God, if these people knew me as you know me then they would not listen to a word I said."
C.S. Lewis said, "May it be the real I who speaks. May it be the real Thou that I speak to."
• Prayer bids me to lower my defenses and present the true self that no other person fully knows to a God who already knows.

Psa 34:18 The LORD is nigh unto them that are of a broken heart; and saveth such as be of a contrite spirit.

Psa 51:15 O Lord, open thou my lips; and my mouth shall shew forth thy praise.
Psa 51:16 For thou desirest not sacrifice; else would I give it: thou delightest not in burnt offering.
Psa 51:17 The sacrifices of God are a broken spirit: a broken and a contrite heart, O God, thou wilt not despise.

• When I acknowledge where I stand before a perfect God, it establishes the proper approach of the creature to the Creator.
• Psa 139:23 Search me, O God, and know my heart: try me, and know my thoughts:
• Psa 139:24 And see if there be any wicked way in me, and lead me in the way everlasting.
• Following the first act of disobedience in the garden, God posed two questions:
o Where are you?
o What is this you have done?
• Ole Hallesby said, "Only he who is helpless can truly pray." The fact that we are still alive shows that God has more tolerance for whatever "secrets" we have than we give God credit for.
• Yancey said, " In the presence of the Great Physician, my most appropriate contribution may be my wounds."
• C.S. Lewis wrote, "We must lay before Him what is in us, not what ought to be in us." Put another way – We must trust God with what He already knows.

3. Prayer Robs Us of Our Preconceptions
Nancy Mairs wrote, "Who one believes God to be is most accurately revealed not in any creed but in the way one speaks to God who no one else is listening."
• Have we erected an idol to the real God? We all have preconceptions gleaned from many sources: parents, church, movies, sermons and other believers.
Jonathan Aitken, a former member of the British Parliament described his early relationship with God to that of a bank manager:
I spoke to him politely, visited his premises intermittently, occasionally asked him for a small favor or overdraft to get myself out of difficulty, thanked him condescendingly for his assistance, kept up the appearance of being one of his reliable customers, and maintained superficial contact with him on the grounds that one of these days he might come in useful.
When Aitken was convicted of perjury and sentenced to prison, he decided to pursue a more personal relationship with God.
• Pray does not "conjure" up the presence of God, it offers me a chance to acknowledge the God who is already there.
• A monk once said to a spiritual seeker who had come to a retreat at the monastery – "If you need anything, let us know and we will teach you how to love without it."

4. Prayer Makes Everything Personal
Pascal wrote, "If man is not made for God, why is he only happy in God? If man is made for God, why is he so opposed to God?"
• Why pray? Jesus prayed!
• Joh 5:19 Then answered Jesus and said unto them, Verily, verily, I say unto you, The Son can do nothing of himself, but what he seeth the Father do: for what things soever he doeth, these also doeth the Son likewise.
• Prayer becomes personal when we express our concern to God about those things He already cares about.
• Mat 6:7 But when ye pray, use not vain repetitions, as the heathen do: for they think that they shall be heard for their much speaking.
• Mat 6:8 Be not ye therefore like unto them: for your Father knoweth what things ye have need of, before ye ask him.

Conclusion: Any attempt to hide something from God is foolish. The Psalms set forth the pattern of praise and perplexity. Both should be a part of our time with the Lord.