STRONG FAITH IN A FAITHFUL GOD Part 2 of 2
by John Lowe
(Woodruff, S.C.)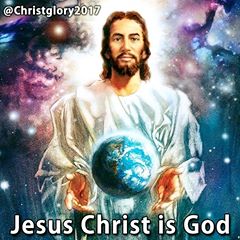 I am at the age when I think I can see the end of my life coming up, and I think about dying more than I used to. Unless the Lord comes before my term expires, I must close these eyes, gather up these feet in the bed, breathe a last gasp, and yield my soul to Him who gave it to me. Well, I am not afraid; he helped me to live, and he will help me to die. He has always helped me to perform my allotted task, and when needed He has performed it for me, giving me His grace and working his will with me. Should I worry that he will desert me at the last? He performeth not just some things, but all things, and He cannot omit this most important thing, which often makes me uneasy. No; that must also be included, for all things are mine-- death as well as life. So, I will leave my death in His hands, who performeth all things for me, and I am not going to worry about it.


Friends, I want to leave this impression in your mind; that in the great business of life, whatever it is, while we do not sit still and fold our hands for lack of work, nevertheless God worketh in us to will and to do His own good pleasure. We have come to recognize that if we are successful at doing anything, it is God that performs it, and we give Him the glory. The second thought which the text suggests is that of:--

II. UNBREAKABLE FAITHFULNESS.
The verse says: "Unto God that performeth all things for me." Our Heavenly Father, who made the promises, made them because He plans to fulfill them. God is the One who does the work of bringing about everything declared in the covenant of grace that He made with His people. Our Savior-God has performed all things for us. Our sin is gone, since He took it all upon Himself―every particle of it. The righteousness that wraps us up is complete, since He has woven it all from the top to bottom. I no longer think I have to wash away my sins, because, as a believer, my sin has been pardoned. All things are performed for me.

Don't forget amid your service for Jesus, the great work that Jesus has done for you; do all things for Christ, but let the motivation be that Christ has done all things for you. There is not even one little thing that you need to do to complete the work of Christ. The ransom He has paid for you doesn't wait until you add the last dollar. It is all done.

As far as our souls are concerned, if Jesus has saved you, He has done all things for you as your Representative and Substitute. All things within us that have ever been created there were created by God for us. The Holy Spirit has created everything good that is within our souls. Nothing grows within the garden of our souls naturally or as the result of our own efforts. Jesus is the one that sowed the seed and began the work of salvation. He led us to the foot of the cross; he helped us when we followed him with staggering steps. The eyes with which we looked to Jesus and believed were opened by Him. Christ was revealed to us; we did not discover Him on our own. It was the Spirit of God that revealed the Son of God to our spirit. He performed it all for us.

As I look back at my own spiritual life to this point, I can see that God performed all things for me.
If He hadn't done it, it would be impossible for me to stand here now to tell you of the wonders of his grace. I would never have believed in Him if He had not taught me to believe. That is not only my testimony, but the testimony of all my brothers and sisters in Christ who through a personal experience with Christ were saved, because He performed all things for us.

Since then, and up to this present moment, if there has been any goodness in any one of us, what do you attribute it to? I believe you must say along with me, "It's all of God". You could not have done without Him. If you have made any progress as a Christian, believe me, your growth and progress, have all been a mistake unless they have come entirely from Him. What a relief it is to know that our God never changes! What he was yesterday He is today. He will be the same a thousand years from now as He is today.

Are you struggling against sin? Please, don't struggle in your own strength: it is God who performeth all things for you. Victories over sin are only fake victories unless we overcome our sin through the blood of the Lamb, and through the power of divine grace. I am afraid of backsliding, but I think I am more afraid of growing as a Christian
in my own strength; because anything I do by myself will not last.
Men may appear to have a strong faith, but it's all on the outside; inside there is no deep spiritual faith. Every good spiritual thing is from Him, who performeth all things for us; and, you want to know something, whatever struggles may come your way, whatever temptations assail you, or whatever thunder-clouds may burst over your heads, you will not be deserted or destroyed. In spiritual things, it is God who performeth all things for you. Rest in Him then. There is nothing you can do to save your own soul; Jesus is the Savior, and no one else. If he cannot save you, you certainly cannot save yourself. Give up your burdens to Him, because He cares for you. Rest all your hopes on Him, where they ought to be. Rely completely on Him and put the burden of your care on him who performeth all things for you. Finally, there is one more thing our text could refer to:―
III. THE FINISHING STROKE OF A GRAND DESIGN.
David said in his psalm, "I will cry unto God most high--unto God who perfecteth all things concerning me." David's life was full of excitement and danger. He had been anointed when he was a boy, by Samuel.
The Lord said, "I have provided Me a king among the sons of Jesse." And Samuel had taken "the horn of oil and anointed him in the midst of his brethren." He was therefore clearly ordained to be king over Israel.
His way to the throne was by way of the cave of Adullam. That seems to me to be a strange route for him to take! Before he could become the king over Israel and Judah, he must first become a rebel, a wandering vagabond, hunted by Saul, the reigning king. He must seek refuge in the courts of his country's enemies, the Philistines. It was a strange way to the throne! Yet the Son of David, the Lord Jesus, had to go that way. David is so confident that what God has said will come to pass, and so sure that Samuel's anointing was no charade, and that he will be king, that he praises God, while He is making him a homeless wanderer. It may not look like it, but God is training him and leading him on a surefire path to the throne.
Now, can I believe that Jesus, who promises that I will be with him in heaven and that I will behold his glory―can I believe that he is perfecting that for me? The point is this: that if God is taking care of us, then He will keep on caring for us until Christ returns or we pass on, whatever happens first. All of God's people are in the hand of Jesus, and they will be in that hand forever and ever. Didn't He say, "None shall pluck them out of my hand?"
Sanctification is a big theological word that means our progress in becoming more like Christ. Every child of God is set apart by Christ, and is in Christ, and the Holy Spirit is working to subdue their sin, and this work is going on at this very moment.
He has promised to bring us to glory. We have the deposit of that great glory in us now. The new life is there; the Holy Spirit is within us, and He will perfect all this. He will not allow one good thing that He has planted within us to die. It is a living and incorruptible seed, which liveth and abideth forever. He will perfect all things for us. There isn't anything that God won't give to make His saints complete. What a marvelous thing it is to be a Christian!
How near to hell I was, and now how close to heaven! How fallen I was, and now I am lifted up! I was able to do nothing, but now I can do all things! I do nothing; yet I accomplish all things, because God is within me, and he performeth all things for me. Let's pray for God to give us the grace to look away from ourselves entirely, and to depend entirely upon Him.
Now is there anyone here that desires salvation? Try this one simple thing. Look to him: he performeth all things for you. Everything that is needed to save your soul will be given to you by your heavenly Father. All you have to do is to come and take what has already been provided. You might say, "I cannot save myself." Well, you don't need to: there is One who performeth all things for you. "I am a terrible sinner," another says. Then he adds, "There is nothing good in me, or that can come from me." Friends, it is not what you can do, but what God can do― what Christ has done―that must be the grounds for your hope. Give yourself up to God, who performeth all things for thee, and you will be blessed indeed. May our God send you away with His own blessing, for Jesus' sake.