Support of an Apostle - Part 5 (series: Lessons on 1 Cor.)
by John Lowe
(Woodruff, S.C.)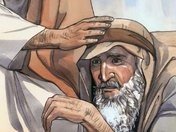 14 Even so hath the Lord ordained that they which preach the gospel should live of the gospel.


Even so hath the Lord ordained
"Ordained" means appointed; required; ordered. The Lord Jesus Christ is the One who ordained that his ministering servants, who labor in preaching His Gospel, should be sufficiently taken care of, so that they and their family can live comfortably. Just as the priest who served in the temple lived off the things of the temple, "even so," God has ordained that His ministers be taken care of, by those to whom they minister. Just as God gave commands concerning the priests and Israel, the Lord Jesus gave instructions concerning His servants.
• And in that same house remain, eating and drinking such things as they give: for the laborer is worthy of his hire. Go not from house to house. (Luke 10:7; ASV)
• Get you no gold, nor silver, nor brass in your purses…no wallet for your journey, neither two coats, nor shoes, nor staff: for the laborer is worthy of his food. (Matt 10:9-10; ASV)

God's will is the same under the New Testament as it was under the Old; it is not a matter of liberty, so men are not free to chose whether they will support their ministers or not, there is an ordinance of God in this case: it is the will of God, that those who withdraw from worldly occupations, and spend their time in the study of God's Word and in the preaching of the gospel, should receive a fair wage for their labor.

This is Paul's SIXTH ARGUMENT, and it shows that he was at least orally familiar with the discourses of Christ; however, there is nothing impossible or improbable in the supposition that some of the teachings of Christ were already being circulated in manuscript form. It was the Lord's ordinance, even if Paul did not exercise the power in the Lord's ordinance; that those who preach the gospel should be sustained by the church.

that they which preach the Gospel
By this is meant, those who do the work of the ministry completely and faithfully, and are not Gospel preachers in name only: should live off the Gospel; not the Gospel itself, which is spiritual, and not bodily food; but the sense is, that in consideration of their preaching the Gospel, they should be supplied with the proper necessaries of life. The Greek word that has been rendered here as "Gospel" denotes good news and glad tidings, but other writers have used it to mean, "a reward, given to them that bring good tidings;" and the Hebrew word, which signifies the same thing, is used
in a like sense in 2 Samuel 4:10—"When one told me, saying, Behold, Saul is dead, thinking to have brought good tidings, I took hold of him, and slew him in Ziklag, who thought that I would have given him a reward for his tidings" (2 Sam 4:10; KJV)—and accordingly the sense here will be, that it is the command of Christ, that those who faithfully bring the news and glad tidings of salvation to sinners, should, as a reward for such good news, be provided for with a comfortable maintenance (salary).
Should live of the Gospel.
The churches were required to honor those who preach the Good News, and those who served among the believers should be supported by those who benefitted from their ministry. This command from God allowed travelling missionaries and local ministers to focus entirely on the spread of the Gospel and the growth of the church, and not be concerned about making money.
The support of the ministers of Christ who devote their lives to the preaching of the Gospel is not a charitable donation, but a debt rightly due, and cannot be withheld without doing injustice to them, and dishonor to Christ.
The Lord has commanded that those who preach the gospel should make their living from the gospel: This summary statement is conclusive. Some might say, "Yes, the apostles had the right to be paid, but no one today has that right." But this command from the Lord means that anyone who preaches the gospel has the right to be supported by those he preaches to, and the Lord's commands do not have an expiration date. Consider the following:
1. Should modern ministers assert or release their right to be supported? Whichever will serve the gospel and the church better! But if a minister does take money for support, he should work hard to earn that money.
2. If a man who does not labor takes his maintenance from the Church of God, it is not only a domestic theft but a sacrilege. He that gives up his time to this labor has a right to the support of himself and his family: he who takes more than is sufficient for this purpose is a covetous hireling. He who does nothing for the cause of God and religion, and yet obliges the Church to support him, is a monster for whom human language has not yet got a name.
It is not wrong for the minister who has been a blessing to his people to be supported by the people. I have discovered that, when people receive a blessing, for the most part they will support the place where they get their blessing.