THAT SUNDAY MORNING RELIGION
by CharlesRobey
(Trussville, AL USA)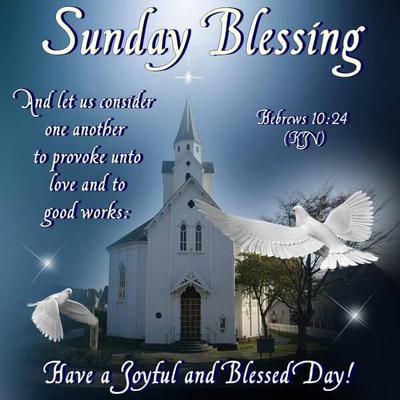 "Let the word of Christ dwell in you richly, teaching and admonishing one another in all wisdom, singing psalms and hymns and spiritual songs, with thankfulness in your hearts to God. And whatever you do, in word or deed, do everything in the name of the Lord Jesus, giving thanks to God the Father through Him." (Colossians 3:16-17)

Where there's smoke there's fire
Is there one for hire
Don't get caught in the mire
While singing in the choir
That Sunday morning religion

Out the door watch them go
One's own character to throw
Now the talents will bestow
Room for trophies you know
That Sunday Morning Religion

Daily deeds do not align
One's achievements yet to find
Was it by innocent design
Or to give the peace of mind
That Sunday Morning religion

Money is no object here
To help forward a career
The highest bid is cheer
Ability overcomes austere
That Sunday morning religion

If only the powers will forgo
All the wrongful cargo
By remembering the gusto
And the continued tempo
That Sunday Morning religion

Please allow me to start this blog by giving a couple of anonymous quotes, to drive home the point of the blog

1) "They're praising God on Sunday, but they'll be all right on Monday. It's just a little habit they've acquired."

2) "What's that old man doing raising his hands while we sing?"

"Why he's just getting into the Spirit."

"Well hush him up, for he certainly didn't get it here."

"That Sunday Morning Religion: what is it? For starters, Christianity it is not, in my opinion. And as we move swiftly through our modern lives, seems as if this "Sunday Morning Religion" has surely taken hold of society by becoming a blight on the true meaning of Christianity, the true Full Gospel." (I Cor 15:1-4) (John 14:6)

Obviously, there's nothing wrong with Sunday-morning religion, if done right and in the right spirit. The main concern, however, is that people seemingly are moving in the wrong direction by only having that Sunday-morning religion mentality. They are praising God on Sunday but what are they doing during the week?

OK, called me old fashioned. Call me old timey. Call me a religious dinosaur, if you may. You may even label me as being from that "Old Time Religion" era. I don't mean to infer all churches have gone down that "name it and claim it" road. However, many seem to have walked, or maybe even run down the path to a social gospel.

Simply put, we should not only put on our religious game face on Sunday morning, but we should wear it 24/7. When we leave church on Sunday mornings we should not forget and leave our religion behind in the church cloakroom.

The Bible teaches us that when we are right with God, every day is holy. Every day should be prayerful. And above all, we should always be looking for that opportunity of sharing our testimony with others every day of the week and twice on Sunday. Yes, every deed, every task, every thought should be to the glory of God. What a challenge, right?

I realize that it's hard to grasp the fact that our all-powerful, all-knowing Creator would want us to worship him. What can we tell Him that He doesn't already know? What could we give Him that He doesn't already have? Simply put, God is love. And, love wants to give, and wants to receive. You see, in reality, it's all about what worship does for us. For the more we worship Him and not just on Sunday morning, the more we become like Him through His Son and through His Holy Spirit. Amen!

Author's Postscript (Taken from a sermon preached by Adrian Rogers on February 15, 2012)

"But now, here's the wonderful thing about worship: Somebody, this morning, can give more money than you can; somebody can sing better than you; somebody can understand the Word of God better than you; and some can teach the Word of God better than you; but no one can worship better than you. Think about it. No one can worship better than you. You can have all of God you want. And, it's not your duty to persuade God to bless you, but to permit Him to do so. And, the simplest child here can worship God with a full heart, a pure heart, and, therefore, please God, and be blessed. It's a wonderful, wonderful command: letting the Word of God dwell in us richly, teaching, admonishing one another, singing and praising God in psalms and hymns and spiritual songs (Colossians 3:16). I love the worship service. I've already been blessed this morning by the worship service."