THE ANSWER IS FOR THE ASKING
by CHARLES ROBEY
(MOODY AL USA)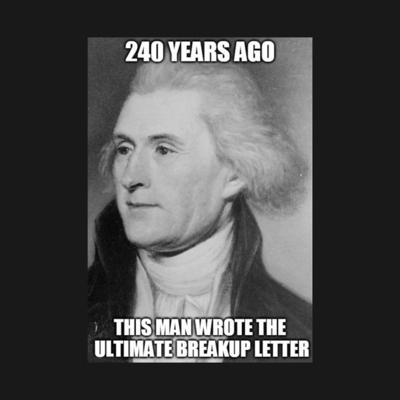 PROLOGUE

Do we now live in a rhetorical world? Are we asking questions in a rhetorical effect or style, just biding time? Seems this old world is now full of such conversational congestion. In other words, are we just putting off the inevitable, hoping we do not get an answer? Are we asking that the meaning of a particular subject will not be needed rhetorically speaking?

If so, some may title this format as being politically correct. Yes, some questions are formulated as rhetorical but are in fact not supposed to be answered. Or an answer is not expected. These questions are filling space or air, wasting time and avoiding a situation.

So how does one spot such a rhetorical question? It is in the tone of one's voice and the expression of one's face. Can one really escape a rhetorical question? Is survival possible, without such in today's world? Thus, we have another fiction parable, an earthly story with a heavenly message entitled "The Answer Is for the Asking."

"For the day is near, Even the day of the Lord is near; It will be a day of clouds, A time of doom for the nations." (Ezekiel 30:3)

The week's Bible college classes were over for the weekend, thanks to Providence! My Bible college doctrinal dissertation detailing the support of a dream interpretation from a Biblical viewpoint is now all but finished. The rest is history, or should I say a dream? In all likelihood it cost me another vexing dream world night, rhetorically speaking.

I must have really been taxed from the week's teaching. Last I remember, I was sitting up in bed, my trusty laptop on my knees typing the end of my thesis.

Then it happened. I suddenly found myself in the heart of a large, familiar metropolitan city. In the midst of it were several historic tourist attractions; a domed capitol, a large statue in front of the court building, a stately monument reaching upwards, and a mall surrounding its reflecting pool. And oh yes, there was a stately, pillared mansion behind a guarded fence.

People were everywhere, tourists of all kinds, ages and descriptions, typical tourists carrying the usual brochures and cameras. They were all milling around as if fascinated by the many historic attractions. Mixed in with the tourists were many governmental dignitaries. Whatever the reason, the government must have been in an official session.

This peaceful scene didn't last long. Suddenly, the entire metropolis was mysteriously transformed apparently by heavenly action. An array of thick, black clouds descended on the scene. It was as if by this divine action Providence had decided to throw a big, black, wet blanket over the affairs of government.

Before I was able to investigate this unusual backdrop, there appeared a man standing all alone, dressed in a black tailed suit, white shirt, black bow tie and tall black stovepipe hat. His tall thin frame stood out with the look of distinguished nobility. Obviously, he was a distinguished character from a time gone by.

I sensed by his demeanor that he wanted to talk so I obliged.

"I don't know who you are, where you suddenly came from, or your purpose here, but I detect an air of your familiarity to this historic city. Tell me kind sir, what's this sudden change of scenery all about? Why the black clouds signaling a possible pending doom and gloom," I began.

"Why the apparent emphasis being given to the stately mansion over all the other landmarks? Could it be the changing socialistic times we are now living, and the lack of the religious support of our heritage, with a disregard or disrespect for our founding fathers' dictates?" I continued. "Could it be because of the groups of sign-carrying political activists marching here and there, peacefully transmitting their beliefs by way of graphic posters?"

"Please don't leave me in suspense, my good man. I sense you may just have an explanation or an answer to this most unrealistic chaos," my voice rose in frustration.

His answer was as unusual as his sudden appearance. He answered, "The answer is for the asking, my dear patriot."

Not understanding, I asked again, "Now sir, you seem to be understanding and knowledgeable in respect to this great, historic city. What exactly do you mean, my good man, with your rhetorical reply, 'the answer is for the asking?' Please don't leave me in the dark."

My puzzled question was never answered. Just as he had arrived, he suddenly disappeared.

Then it happened as many of my past dreams often did, it was all over just when it began to get interesting. The actors and scene disappeared and I was back home, lying in my bed, laptop computer by my side. My midnight snack was still intact awaiting my taste buds. But then there was an unexpected breaking news bulletin on the television.

It was the same metropolis of my dream, complete with the black clouds. How did I miss all the exciting action? There was a crowd, and some reporters.

I can half-way understand this reporter's demeanor, given all the chaos my dream left behind. What was so amazing, as he began talking, the mysterious black clouds disappeared, vanishing into thin air.

It was really big news, a so-called whistleblower who came forward. And as usual, I missed it all. Well, maybe I didn't, time will tell. End of dream, beginning of service. Amen!

EPILOGUE

Did you enjoy this bit of musing? How did the message of it all come across?

The more it happens, the more I don't understand about dreams. Why do so many dreams end unfinished, before the end result of the dream is revealed or known? This happens to me so often. And a search of the internet doesn't give much relief.

I guess, since I'm now older than dirt, and twice as gritty, I now fall under this Scripture's latter category of dreams.

"In the last days, God says, I will pour out my Spirit on all people. Your sons and daughters will prophesy, your young men will see visions, your old men will dream dreams." (Acts 2:17)

Leaving one's dream world unfinished does leave much room for a final interpretation and room for speculation, be it good or bad, depending the variation of one's mind set. I guess then, the bottom line here would be to fill in the blanks.

So, how do you dream about today's culture? Are you blinded to its effect on our civilization? Do you feel resistance may be hopeless? Or do you roll up your sleeves and go to battle?

Most important, if you do have such evocative dreams that stir your thinking cap, how do they leave you when you awaken? What is the impact on your future?

In the light of all that is going on around us, what's your take on this fictional dream parable?

Bye for now. Until my next dream, may you also have sweet dreams.