The Beast and the False Prophet (Part Two)
by Dennis Michelson
(FaithBaptistOH.org)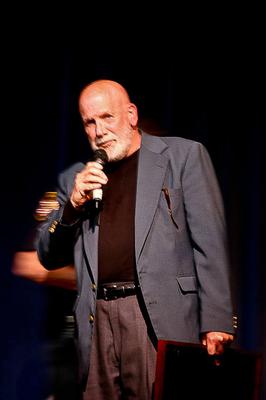 The Second Beast (False Prophet)

Rev 13:11 And I beheld another beast coming up out of the earth; and he had two horns like a lamb, and he spake as a dragon.
Rev 13:12 And he exerciseth all the power of the first beast before him, and causeth the earth and them which dwell therein to worship the first beast, whose deadly wound was healed.
Rev 13:13 And he doeth great wonders, so that he maketh fire come down from heaven on the earth in the sight of men,
Rev 13:14 And deceiveth them that dwell on the earth by the means of those miracles which he had power to do in the sight of the beast; saying to them that dwell on the earth, that they should make an image to the beast, which had the wound by a sword, and did live.
The false prophet is a parody of Jesus Christ – religion will now be prostituted for evil ends. The first beast represents satanically-inspired civil power while the second beast represents satanically-inspired religious power.

Rev 16:13 And I saw three unclean spirits like frogs come out of the mouth of the dragon, and out of the mouth of the beast, and out of the mouth of the false prophet.
Rev 16:14 For they are the spirits of devils, working miracles, which go forth unto the kings of the earth and of the whole world, to gather them to the battle of that great day of God Almighty.
Rev 19:20 And the beast was taken, and with him the false prophet that wrought miracles before him, with which he deceived them that had received the mark of the beast, and them that worshipped his image. These both were cast alive into a lake of fire burning with brimstone.
Rev 20:10 And the devil that deceived them was cast into the lake of fire and
brimstone, where the beast and the false prophet are, and shall be tormented day and night for ever and ever.
The single objective of the False Prophet is to capture the religious devotion of all men for the first beast.
The False Prophet will not perform "magic" but will perform "miracles."
2Th 2:9 Even him, whose coming is after the working of Satan with all power and signs and lying wonders,
2Th 2:10 And with all deceivableness of unrighteousness in them that perish; because they received not the love of the truth, that they might be saved.
2Th 2:11 And for this cause God shall send them strong delusion, that they should believe a lie:
Mar 13:21 And then if any man shall say to you, Lo, here is Christ; or, lo, he is there; believe him not:
Mar 13:22 For false Christs and false prophets shall rise, and shall shew signs and wonders, to seduce, if it were possible, even the elect.
The people of God have already been sealed prior to the 42 months of intense tribulation.
Rev 7:3 Saying, Hurt not the earth, neither the sea, nor the trees, till we have sealed the servants of our God in their foreheads.
Now the beast places his mark on his people – a countermark.
Rev 13:16 And he causeth all, both small and great, rich and poor, free and bond, to receive a mark in their right hand, or in their foreheads:
Rev 13:17 And that no man might buy or sell, save he that had the mark, or the name of the beast, or the number of his name.
This mark has an economic purpose and a religious purpose.
Gematria –
Rev 13:18 Here is wisdom. Let him that hath understanding count the number of the beast: for it is the number of a man; and his number is Six hundred threescore and six.