THE BIBLE
by William Gonzalez
(Woodstock Illinois )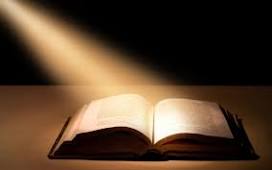 Like a lamp on a dark path, the Bible illuminates God's direction.
It provides us guiding knowledge and armor with His protection.

It teaches about our history and the prophecy of a new beginning.
It teaches how to worship God and defeat death to keep on living.

It tells about God's covenant and the power of God's Will.
About the story of Jesus Christ and prophesies He'd fulfill.

It explains about God's promise, by sending Jesus down to Earth.
He sent Him to take on our sins, so we may rise to second birth.

It gives precise instruction, how to live a life with purpose.
It helps us see the universal truth not just what's on Earth's surface.
Join in and write your own page! It's easy to do. How? Simply click here to return to Your Poems.
© 2008-2028 - All rights reserved.

No content on preachology.com may be printed or

copied to any other site without permission.