The Blessing of Hope - Part 2 (series: Lessons on Romans)
by John Lowe
(Woodruff, S.C.)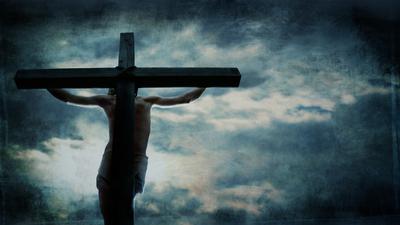 21 because in hope that creation itself also will be delivered from the bondage of corruption into the glorious liberty of the children of God.

The word because could instead be translated "that." It tells of the connection between bondage and futility. Apart from God, creation is meaningless; it is plunging headlong into decay and death. However, God promises that even creation will one day be delivered from bondage to liberty. There will be no more death. Creation looks forward to the Millennium when humanity has been redeemed, and glorified, and will never again have to face God's curse. The whole creation is promised liberty and glory when Jesus delivers this entire universe from the curse that grips it now. What a day that will be!

Creation looks back to the ideal conditions that existed in Eden. Then it surveys the havoc that was caused by the entrance of sin. Always there has been the hope of a return to an idyllic state when creation itself also will be delivered from the bondage of corruption to enjoy the freedom of that golden era when we as God's children will be revealed in glory.

Man has a dying body. As someone has said, "The moment He gives us life, He begins to take it away from us." Moreover, there is death and decay out yonder in nature. Go out in the beautiful forest, and there you will see a tree lying dead, corrupt, rotting. That is nature. Moreover, you can catch the stench from the rotting bodies of dead animals.

22 For we know that the whole creation groans and labors with birth pangs together until now.

We know—the continuing state of knowledge that grows out of perception.

The pain with which the whole creation groans is not death pains but birth pains. The whole creation groans and suffers pain like that of childbirth. Paul is not talking about believers here; he saves that for the next verse. Here, he alludes to the sorrow of nature. He thinks of the suffering of animals—the weak devoured by the strong—of the ruthless destruction of plant life, and of natural disasters of all kinds. The earth is racked by catastrophe. The blight of death is on every living thing. Paul has in mind the Jewish expectation of a coming Messiah, but he knows that a time of distress will come before that messianic age (that begins with the Second Coming of Christ). Both humankind and the rest of God's creation will share in these birth pains as they anticipate together the joy that follows the pain of birth.

Groans and labors with birth pangs refer to Adam's Fall, which has caused misery from then until now. The whole created world in all of its parts is crying for release from pain, as a woman cries in childbirth, but it does so with hope for that which will give meaning to all the pain and turn it into joy. The present sufferings of creation are the "birth pangs" of the new age that is coming in the future, the Millennium. From the Fall until now, creation has been groaning over the pointlessness of having been made the subject of a curse. It eagerly looks forward to the time the curse will be lifted. Browning wrote: God's in His heaven—
All's right with the world.

The Christian knows that that is not true. God is in His heaven alright, but all is not right with the world.

23 Not only that, but we also who have the firstfruits of the Spirit, even we ourselves groan within ourselves, eagerly waiting for the adoption, the redemption of our body.

While the creation groans for the coming of the Messiah, the believer also groans for that glorious day. The reason for why we groan is given in this verse—not only us who have the firstfruits of salvation, the indwelling of the Spirit of God, we groan, and if we who have God's best groan and labor, then it's no wonder that the other members of God's creation groan and labor under the curse. We are said to have the firstfruits of the Spirit. That is, the indwelling Spirit Himself is the first installment (firstfruits) or down payment on the eternal glory that awaits both the believer and God's creation. This provides the guarantee of our eternal inheritance. Just as the first handful of ripened grain is a pledge of the entire harvest to follow, so the Holy Spirit is the pledge or guarantee that the full inheritance will be ours.

The Holy Spirit is also the guarantee of the coming adoption, the redemption of the body—"who is the guarantee of our inheritance until the redemption of the purchased possession, to the praise of His glory" (Eph. 1:14). In one sense we have already been adopted, which means that we have been placed into God's family as sons. However, in a fuller sense, our adoption will be complete when we receive our glorified bodies. That is spoken of as the redemption of our body. Our spirits and souls have already been redeemed, and our bodies
will be redeemed at the time of the Rapture.1 Thessalonians 4:13–18, is where we are given that promise.
13 But I do not want you to be ignorant, brethren, concerning those who have fallen asleep, lest you sorrow as others who have no hope.
14 For if we believe that Jesus died and rose again, even so God will bring with Him those who sleep in Jesus.
15 For this we say to you by the word of the Lord, that we who are alive and remain until the coming of the Lord will by no means precede those who are asleep.
16 For the Lord Himself will descend from heaven with a shout, with the voice of an archangel, and with the trumpet of God. And the dead in Christ will rise first.
17 Then we who are alive and remain shall be caught up together with them in the clouds to meet the Lord in the air. And thus we shall always be with the Lord.
18 Therefore comfort one another with these words.
Christians sorrow, but it is not the hopeless sorrow of the world. Jesus is coming again, and that means reunion and eternal rejoicing!
As believers, we await the adoption, that is, the redemption of our body. Though we may today be attacked by physical pain, surrounded by financial distress, discouraged by failing health, nevertheless we know that because we possess the Holy Spirit as our down payment, God will certainly redeem our bodies as He has already redeemed our souls. As the sons of God, we will one day be clothed with immortal and incorruptible bodies. "Who will transform our lowly body that it may be conformed to His glorious body, according to the working by which He is able even to subdue all things to Himself" (Phil 3:21). Christ will transform the earthly "lowly body," a term pointing to the weakness or humble status of the mortal body rather than its sinfulness. Then this glorified body of the believer will conform or become similar in form to Christ's Resurrection body. "Beloved, now we are children of God; and it has not yet been revealed what we shall be, but we know that when He is revealed, we shall be like Him, for we shall see Him as He is" (1 John 3:2). It has not yet been revealed what we shall be, but we do know that when Christ is revealed, we shall be like Him, for we shall see Him as He is. This does not mean that we will be physically like Jesus in heaven. The Lord Jesus will have His own definite appearance and will bear the scars of Calvary throughout eternity. Each of us, we believe, will have his own distinct features and will be recognizable as such. The Bible does not teach that everyone will look alike in heaven. However, we will be morally like the Lord Jesus Christ. We will be free from the possibility of defilement, sin, sickness, sorrow, and death. Now, how will this marvelous transformation be accomplished? The answer is that one look at Christ will bring it to pass. For we shall see Him as He is. Here in life, the process of becoming like Christ is going on, as we behold Him by faith in the word of God. Then the process will be complete when we see Him as He is, for to see Him is to be like Him. This new spiritual body will be a wedding garment suitable for heaven.
This verse is devastating to those who propose the theory that the mark of a Christian is a perennially smiling face. They contend that a Christian should be a cross between a Cheshire cat and a house-to-house salesman. A Christian should grin—at all times. Smile your troubles away is good for a course on congeniality, but it is not the Christian method.
24 For we were saved in this hope, but hope that is seen is not hope; for why does one still hope for what he sees?
This verse does not imply that salvation comes because we hope for it. The teaching of Paul, as well as Scripture in general, declares that we are saved by faith. "For by grace you have been saved through faith, and that not of yourselves; it is the gift of God" (Eph 2:8). Grace is what God does for man, not what man does for God or for himself. Salvation is God's greatest gift and man's greatest need.
We did not receive all the benefits of our salvation at the moment of conversion. From the outset, we looked forward to the full and final deliverance from sin, suffering, disease, and death. If we had already received these blessings, we would not be hoping for them. We only hope for what is in the future. The words this hope refers to is that ingredient which is inseparable from salvation and a natural accompaniment to it. Hope can never be divorced from salvation because salvation is the ground of our hope. But hope that is seen is not hope.