The Blessing of Love - Page 3 (series: Lessons on Romans)
by John Lowe
(Woodruff, S.C.)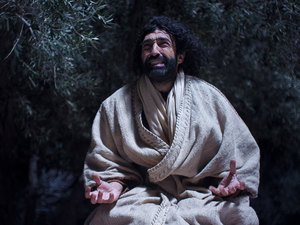 37 Yet in all these things we are more than conquerors through Him who loved us.


Instead of separating us from Christ's love, these things only succeed in drawing us closer to Him. We are not only conquerors but also more than conquerors. It is not simply that we triumph over these formidable forces, but that in doing so we bring glory to God, blessing to others, and good to ourselves. We make slaves out of our enemies and stepping stones out of our roadblocks. However, all of this is not through our own strength, but only through Him who loved us. Only the power of Christ can bring sweetness out of bitterness, strength out of weakness, triumph out of tragedy, and blessing out of heartbreak. We do not merely hold our own in the face of testing, but through suffering, we are drawn closer to Christ and become more conformed to His image. So, what does it mean to be more than a conqueror? It means to have assistance from Another, who gets the victory for us, who never lets us be defeated. The victory belongs to Christ; not us. The victorious life is not our life. It is His life. Personal heroism and inner strength are not contributors to success in the Christian life. As we owe our justification to Him and our sanctification to Him, we also owe our assurance to Him. All we have, we owe to Him.

Christians are said to be super victorious, since our adversaries are deprived of the power to snap the bond of the love of Christ, and their opposition is turned around and made a credit to our account, thereby enhancing the power of our victory through Christ. He expressed His love for us by dying for us. Today He is interceding for us, and that conveys the fact that His love is timeless and unchallengeable.

38 For I am persuaded that neither death nor life, nor angels nor 2principalities nor powers, nor things present nor things to come,
39 nor height nor depth, nor any other created thing, shall be able to separate us from the love of God which is in Christ Jesus our Lord.

Surely, these words were spoken under the inspiration of God. God dictated these words to Paul through the Holy Ghost, and Paul wrote them down.

Paul searches the entire universe to see if there is anything that can possibly separate us from the eternal presence of God. He goes first to the realm of death and finds nothing there. Then he turns to the realm of life and again finds nothing. He looks to the angels and they have no power to separate us. He turns to principalities, which, in this case, may refer to the angelic hosts representing Satan. There is nothing there. He proceeds to examine things present and finds nothing. He explores the future and in the things to come, there is nothing that can separate us. Nothing can happen now nor in the future, which can remove the love of
God from us or us from His eternal security.
Paul does not stop here for next he searches the entire universe and nothing in the expanses of space, height (above us), nor depth (below us) can be found to prohibit the presence of God from us. But, just in case he has missed something, Paul then says that there is no other creature or creation of God that is able to separate us from the love of God in Christ Jesus. Nowhere can the apostle find anything in the whole universe of God, which can sever the relationship that the children of God have with their Father's love. This great assurance comes to those who are "the called" in Christ Jesus our Lord.
For Paul, it is not fate, the stars, angelic powers, nor heaven or hell that determines the lives of believers; rather, the faithfulness of Jesus does. "Blessed assurance, Jesus is mine! Oh what a foretaste of glory divine! Heir of salvation, purchase of God, born, of His Spirit, washed in His blood." Paul has completed this great chapter in the same way he began it. Paul is persuaded that nothing shall be able to separate us from the love of God, which is in Christ Jesus our Lord. All these wonderful promises belong to us because we belong to Him.
Summary
We can have assurance of salvation—the conviction of believers that now and in the future, they are in an unbreakable and covenantal fellowship with God. Assurance of salvation (eternal security) is the central theme of Protestant doctrine and is an offshoot of trust in the faithfulness of God and the inerrancy of the Bible as well as the inner witness of the Holy Spirit (Rom. 8:38–39; 2 Cor. 1:18–20; 2 Tim. 2:13); and it is based on God's past actions (vv. 31, 32) and His present actions on their behalf (vv. 33, 34). Christ continually intercedes for believers in a courtroom where deliverance replaces condemnation (v. 28). Christ, the One who could condemn believers is, in reality, pleading their cases (see John 2:1–21). Theologically, assurance is grounded on the character of God and the finality of his revelation in Jesus Christ.
_________________passage notes___________________
1
elect— Justified sinners. A person or group chosen by God for special favor and for the rendering of special service to Him. In the Old Testament, the Hebrew people were described as God's elect. The New Testament speaks of Christ as God's Chosen One (1 Pet. 2:4, 6) and of the church as God's new chosen people (2 John 1, 13).
2
principality—a powerful ruler, or the rule of someone in authority. The word (often found in the plural) may refer to human rulers (Titus 3:1, KJV), demonic spirits (Rom. 8:38; Eph. 6:12; Col. 2:15), angels and demons in general (Eph. 3:10; Col. 1:16), or (especially when used in the singular) any type of rule other than God Himself (Eph. 1:21; Col. 2:10). While Christians must often wrestle against evil principalities (Eph. 6:12), they can be victorious because Christ defeated all wicked spirits (Col. 2:15).