The Book of Jude Lesson 2 (Jude Series)
by John Lowe
(Woodruff, S.C.)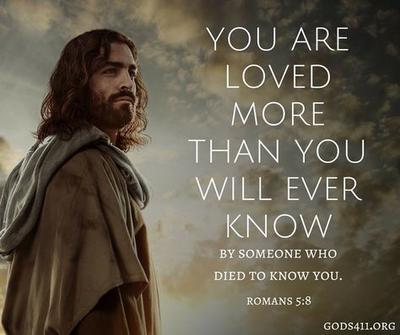 Jude was almost certainly the apostle, who was *surnamed Thaddeus and Lebbeus; he was the son of Alpheus, and the brother of James the less, Joses, and Simon. Notice **Matthew 10:3; *** Luke 6:16; ****Matthew 13:55. God used a righteous Jude (or Judas, or Judah) to unmask the apostates, of whom another Jude, Judas Iscariot, was a prime example. All that we know for certain about the good Jude is that he was a ***** bondservant of Jesus Christ, and brother of James (who was well known as the leader of the church in Jerusalem). Another thing we know for sure is that he was namesake to one of his ancestors, the patriarch, Judah—the son of Jacob, out of whose loins the Messiah came. His was a name of worth, well-known, and honored; however, he also had a wicked name-sake. There was one Judas (one of the twelve, surnamed Iscariot, after the place of his birth) who was a vile traitor, the betrayer of his and our Lord.

*(Surnamed) Somebody's family name: the name that identifies somebody as belonging to a particular family and that he or she has in common with other members of that family; the last name.
**(Matthew 10:3) "Philip, and Bartholomew; Thomas, and Matthew the publican; James the son of Alphaeus, and Lebbaeus, whose surname was Thaddaeus;"
( *** Luke 6:16) "And Judas the brother of James, and Judas Iscariot, which also was the traitor."
(****Matthew 13:55) "Is not this the carpenter's son? is not his mother called Mary? and his brethren, James, and Joses, and Simon, and Judas?"
*****(bondservant) A serf: or enslaved person
St. Jude writes to all believers everywhere and not to anyone in particular or to any specific Church, that's why this epistle has been called a general epistle. When addressing the Letter, Jude gives three designations that are true of all believers. They are called, sanctified by God the Father, and preserved in Jesus Christ. God has called them out of the world by the gospel, to belong to Himself. Note, Christians are called to higher and better things, heaven, things unseen and eternal,—called from sin to Christ, from vanity to seriousness, from uncleanness to holiness; and this while pursuing divine purpose and grace; for whom he did predestinate those he also called, Rom. 8:30. They are set apart by God to be God's special and pure people. And they are marvelously preserved from danger, damage, defilement, and damnation until at last they are ushered in to see the King in His beauty.
The word servant (Gr. doulos) is literally "slave" and conveys the picture of a bond slave who belonged to another person. Even though, as the brother of James, Jude was the brother of Christ, he prefers that we know him as the "slave" or property of Christ. Peter *(II Pet 1:1) and Paul **(Rom 1:1) also spoke of themselves in this way; it is a *** metaphor for complete dedication. As far as the readers are concerned, we know only that they were ****sanctified, *****preserved, and called, and that they must have lived somewhere in the vicinity of Palestine in order to know who James was.
*(II Pet 1:1) "Simon Peter, a servant and an apostle of Jesus Christ, to them that have obtained like precious faith with us through the righteousness of God and our Saviour Jesus Christ:"
**(Rom 1:1) "Paul, a servant of Jesus Christ, called to be an apostle, separated unto the gospel of God"
***(metaphor) all language that involves figures of speech or symbolism and does not literally represent real things; one thing used or considered to represent another
****sanctified (Vine's Complete Expository Dictionary of Old and New Testament Words)
1) to render or acknowledge, or to be venerable or hallow
2) to separate from profane things and dedicate to God
2a) consecrate things to God
2b) dedicate people to God
3) to purify
3a) to cleanse externally
3b) to purify by expiation: free from the guilt of sin
3c) to purify internally by renewing of the soul
*****(Preserved) conserved, well-looked-after, well-maintained, well-preserved, well-kept-up, well-kept, unspoiled.
Now those who are called are also Sanctified: Sanctified by God the Father. Sanctification is usually spoken of in scripture as the work of the Holy Spirit, yet here it is ascribed to God the Father, because the Spirit works as the Spirit of the Father and the Son. Note that all who are effectively called are sanctified, and made partakers of a divine nature *(2 Pt. 1:4); for without holiness no man shall see the Lord **(Heb. 12:14). Observe; our sanctification is not our own work. If any are sanctified, they are sanctified by God the Father, not excluding Son or Spirit, for they are one, one God. Our corruption and pollution come from ourselves; but our sanctification and renovation are from God and his grace; and therefore if we perish in our iniquity we must bear the blame, but if we are sanctified and glorified all the honor and glory must be ascribed to God, and to him alone. The called and sanctified are preserved in
Christ Jesus. "Who are kept by the power of God through faith unto salvation ready to be revealed in the last time" (1 Peter 1:5). The meaning is, that they owed their preservation wholly to him; and if they were brought to everlasting life, it would be only by him. What the apostle says here about those to whom he wrote, is true of all Christians. They would all fall away and perish if it were not for the grace of God keeping them. Since it is God who begins the work of grace in the souls of men, consequently it is He who carries it on, and perfects it. What He begins he will perfect; though we are fickle, he is unvarying. He will not forsake the work of his own hands ***(Ps. 138:8). Let us not, therefore, trust in ourselves, nor in our stock of grace that we have already received; but, instead, let us trust in him and in him alone.
*(2 Pt. 1.4) "Whereby are given unto us exceeding great and precious promises: that by these ye might be partakers of the divine nature, having escaped the corruption that is in the world through lust."
**(Heb 12.14) "Follow peace with all men, and holiness, without which no man shall see the Lord" To follow (Gr diōkō) more precisely means to pursue. This is not a passive role that one just lets happen; it is an active concept that one must strive for. They must pray for a life of peace with both other believers and the world (I Tim 2:1–2); they must labor for it, too (Ps 34:14; Rom 12:18). Yet this must not be peace at any cost. We are to strive for peace and holiness, for without holiness no man can see the Lord. This holiness has been imputed through Christ to those who have made Him their Savior and Lord (10:10–14; II Cor 5:21; I Pet 2:24)."
***(Ps. 138.8) "The LORD will perfect that which concerneth me: thy mercy, O LORD, endureth for ever: forsake not the works of thine own hands."
If the view taken by Jude in this introduction to the epistle is correct, Jude maintained a close relationship with the Lord Jesus, since he, as well as James was, "the Lord's brother;" "But other of the apostles saw I none, save James the Lord's brother" (Galatians 1:19). The reasons why he, did not call attention to this fact, which would serve to designate him as a well-known person, with authority to address others in the manner in which he proposed to do in this epistle, probably were:
1) that the right to do this did not rest on his mere relationship to the Lord Jesus, but on the fact that the Lord had called certain persons to be His apostles, and had authorized them to do it; and,
2) that a reference to this relationship, as a ground for authority, might have created jealousies among the apostles themselves. We may learn from the fact that Jude merely calls himself "the servant of the Lord Jesus," that is, a Christian,
a. that this is a distinction more to be desired than would be a mere natural relationship to the Savior, and consequently
b. that it is a higher honor than any distinction arising from birth or family. Notice Matthew 12:46-50. "46While he yet talked to the people, behold, his mother and his brethren stood without, desiring to speak with him. 47Then one said unto him, Behold, thy mother and thy brethren stand without, desiring to speak with thee. 48But he answered and said unto him that told him, Who is my mother? and who are my brethren? 49And he stretched forth his hand toward his disciples, and said, Behold my mother and my brethren! 50For whosoever shall do the will of my Father which is in heaven, the same is my brother, and sister, and mother."
Jude, who once doubted his brother's teaching, finally realized the necessity of being related to Jesus by faith. Each believer has been individually called out by God. "No man can come to me, except the Father which hath sent me draw him: and I will raise him up at the last day" (John 6:44). The Father has set believers apart from the rest of the world by providing for reconciliation with God through His only Son, the Lord Jesus Christ. Those who are called and set apart are also preserved or kept safe in Jesus Christ because He freely obeyed the Father's will and endured the burden of mankind's sin on the cross. "11And now I am no more in the world, but these are in the world, and I come to thee. Holy Father, keep through thine own name those whom thou hast given me, that they may be one, as we are. 12While I was with them in the world, I kept them in thy name: those that thou gavest me I have kept, and none of them is lost, but the son of perdition; that the scripture might be fulfilled" (John 17:11-12).