The Church at Ephesus: Part 3 of 5 (series: Lessons on Revelations)
by John Lowe
(Woodruff, S.C.)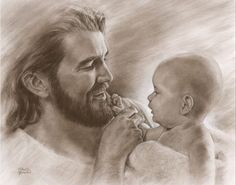 4 Nevertheless I have somewhat against thee, because thou hast left thy first love.


Despite the commendations, Christ had something against this church—they had forsaken their first love. This "first love" probably refers to the maxim "Love the Lord your God . . . And your neighbor as yourself" (see Acts 20:35; Ephesians 1:15). It is the devotion to Christ that so often characterizes the new believer: fervent, personal, uninhibited, excited, and openly displayed. The Ephesians, though commended for their zeal in protecting the faith had fallen into caring more about orthodoxy, doctrine, and truth than they did for the person of Jesus. The same thing happened to the sect of the Pharisees—they concentrated so much on keeping all the Law that they failed to love God and to love those who were not Pharisees. You might say, they lost God in His Word.

Every church should have pure faith, and root out heresy. But these good efforts should spring from their love for Jesus Christ and for other believers. Both Jesus and John stressed love for one another as an authentic truth of the gospel (John 13:349; 1 John 3:18-1910). In the battle to maintain sound teaching and moral and doctrinal purity, it is possible to lose a loving spirit. Yet we need both. Prolonged conflict can weaken or destroy patience and affection. In defending the faith, believers must guard against any structure or rigidity that weakens love. It is possible to serve the Lord for a variety of motives—for the praise of men, for prestige or position, for the sake of reputation, because it is simply the thing to do, because of a sense of duty. If service for God is not born out of a devoted passion for the Lord Jesus it is worthless. What we do for the Lord is important, but so is why we do it! "Sounding brass, or a tinkling cymbal" is the way Paul describes Christian duty, devoid of love (1 Corinthians 13:1). When a church leaves its "first love" (or when an individual does), it is a serious and dangerous matter.

This was definitely a busy church with lots of great programs, but no amount of activity, however intense, can compensate for a lack of love. Sacrifices, even to the point of poverty and martyrdom, if it has not love, shall profit nothing (1 Corinthians 13:311). This church had left its first love, and this was serious, for the Lord is jealous of our hearts, and it is no small thing for Him to see our love declining. Love is the first essential in Christian character, and when it begins to decline, the soul begins to drift. Most of the Ephesian Christians were now second-generation believers, and though they had retained purity of doctrine and life and had maintained a high level of service, they were lacking in deep devotion to Christ.

The Lord never forgets His joy in the "first love" of His people: "Thus saith the Lord; I remember thee, the kindness of thy youth, the love of thine espousals, when thou wentest after me in the wilderness, in the land that was not sown" (Jeremiah 2:2). The Lord God never forgot Judah's first love; neither does the Lord Jesus forget the first love of His Church. The first commandment is to love the Lord with all of your heart, with all of your soul, with all of your strength. Love is the center, the soul, the very essence of a genuine new birth experience.

We learn from the New Testament record that only what we do because we love Jesus with all of our heart, soul and strength will receive a reward at the end of life's journey. Whether we eat or drink, or whatsoever we do, we should do it all to the glory of God, not to the glory of man, a church or a denomination. Love is the heart of Christianity. Read 1 Corinthians 13.


5 Remember therefore from whence thou art fallen, and repent, and do the first works; or else I will come unto thee quickly, and will remove thy candlestick out of his place, except thou repent.

When He says "remember," we know He is not speaking to someone who has never been inside a Church; he is speaking to those who are inside but have somehow lost the way. Memory can often be the first step on the way back. In the far country, the prodigal son suddenly remembered his home (Luke 15:17). No man has truly repented when he does the same things again. The proof of repentance is a changed life, a life changed by our effort in co-operation with the grace of God.

The Ephesian church receives two commands (2:5):
• They must consider how far they have fallen.
• They must repent.

If they don't comply, Jesus will pronounce judgment, and their effectiveness as a church of God will be lost.

Someone will probably wonder "Do
Christians need to repent, confess, and turn back to God? Believe me, Christians need to repent; there must be a change of mind that will lead to a change of direction. We need to break the shell of self-sufficiency, the crust of conceit, the shield of sophistication, the veneer of vanity, get rid of the false face of "piosity," and stop this business of everlastingly polishing our halo as if we were some great saint. Our Lord admonishes His Church to turn from her sins to her first love. "As ye have therefore received Christ Jesus the Lord, so walk ye in Him" (Colossians 2:6). Nothing less than genuine repentance and a return to her "first love" could save Ephesus from complete collapse. Thus remembrance and repentance are stated as two essential factors in recovering the church from its backslidden state. The only proof that the heart is sincere is that the backslider returns to "do the first works."
When Paul wrote to Ephesus, he reminded the believers of their exalted position in Christ. "You are risen," he said. "Quickened together with Christ! Raised with Christ! Seated in the heavenlies in Christ!" That was their position. John simply says, "Thou art fallen." Paul had also commended the church at Ephesus for its love for God and for others (Ephesians 1:15). That love is pictured at the height from which the church had fallen. Jesus called His church back to love. They needed to "repent" of their lack of love and do the things they did at first—love as they had originally loved, with enthusiasm and devotion. No love, no light is the rule. Love is to be paramount; nothing less will do. If there is no real love for the Lord Jesus, the reason for the assembly's existence has ceased to be valid. A local church which is functioning without love for the Lord is worse than useless. It gives a wrong impression of what Christianity is all about and it is best removed.
"Love is patient, love is kind. It does not envy, it does not boast, it is not proud. It does not dishonor others, it is not self-seeking, it is not easily angered, and it keeps no record of wrongs. Love does not delight in evil but rejoices with the truth. It always protects, always trusts, always hopes, and always perseveres. Love never fails. But where there are prophecies, they will cease; where there are tongues, they will be stilled; where there is knowledge, it will pass away. For we know in part and we prophesy in part, but when completeness comes, what is in part disappears. When I was a child, I talked like a child, I thought like a child, I reasoned like a child. When I became a man, I put the ways of childhood behind me. For now we see only a reflection as in a mirror; then we shall see face to face. Now I know in part; then I shall know fully, even as I am fully known. And now these three remain: faith, hope and love. BUT THE GREATEST OF THESE IS LOVE" (1 Corinthians 13:4-13, NIV). In short, our love for others is to Mirror our love for Jesus.
If they refused to repent, however, Christ said that He would come and remove the church's lampstand from its place. For Jesus to remove the church's lampstand from its place would mean the church would cease to be a church. Just as the seven-branch candlestick in the temple gave light for the priest to see, the churches were to give light to their surrounding communities. But Jesus warned them that their lights could go out. In fact, Jesus himself would extinguish any light that did not fulfill its purpose. The church had to repent of its sins.
The removal of the lampstand as a light-bearer has nothing to do with the salvation of the individual. It has to do with the Church as a whole. Certainly the lamps which once shown so brightly in this particular part of the earth—especially in the city of Ephesus—had been taken out of their place, and gross darkness engulfs that part of the world today. Mohammedanism is the religion in the seven cities where these churches were located. So we see that the lampstand has been removed. The light of the pure Gospel does not shine as it did when Paul preached in Ephesus—or even as it did when John was there. I warn you, precious reader, unless the western world remembers and repents, the lampstand will be removed from this great country of ours—and from other countries that have been blessed exceedingly because of their faith in God and their love of Christ. Unfaithfulness—whether on the part of an individual or a church—must be a judged (and will be judged) by a holy God. If Christendom continues as it is today, gross darkness will cover these lands if Jesus tarries. (Read Isaiah 60:2)