The Church at Pergamos, Part 2 of 4 (series: Lessons on Revelations)
by John Lowe
(Woodruff, S.C.)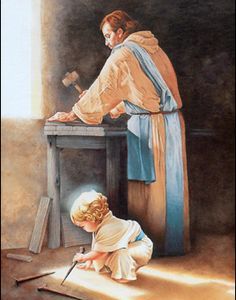 13 I know where you live—where Satan has his throne. Yet you remain true to my name. You did not renounce your faith in me, not even in the days of Antipas, my faithful witness, who was put to death in your city—where Satan lives.


"I know where you live—where Satan has his throne. Yet you remain true to my name." Loyalty to the Lord's Person was being maintained in a most difficult and dangerous place—"where Satan has his throne." He praises those, who were dwelling in the shadow of Satan's throne, for their faithfulness to His name. They might have saved themselves from persecution by merely whispering His name among themselves. Or they might have concluded that they must get along with Satan's crowd, and so, in order to maintain peaceful coexistence and satisfy the enemy, they wouldn't make a spectacle of themselves by identifying themselves publicly with Jesus Christ. But no, they maintained a love for, and loyalty to, Christ's name, and He appreciated their stand. The reference to Satan is a reminder that their persecution is a product of spiritual warfare rather than simple government persecution.

Christ's name stands for Himself. It represents the fullness of His divine Person, His deity, His sinlessness, and His saving work for sinners. To "remain true to my name" is not the equivalent of caring a card or wearing a medal to show that one belongs to some "holy name society." Rather, it is holding to the firm conviction that He is the Lord Jesus Christ—"Lord" Master, "Jesus" Mediator, "Christ" Messiah. His name suggests His honor, His glorious nature, His holy character, and His redeeming power.

Satan's ambition from the very beginning has been to exalt his throne above the stars. It was this which brought about his fall. Satan is a created being and therefore possesses none of the attributes of deity. He is not omniscient, though he does have at his disposal an efficient organization of fallen angels and demons united in a highly functional system of espionage and obstruction. When Daniel began to pray, for example, that organization went to work to hinder and obstruct the answer (Daniel 10:12-14, 20-21). Satan is not omnipotent, even though he is very powerful and exerts his power through a hierarchical structure made up of thrones, dominions, principalities, powers, the rulers of this world's darkness, and wicked spirits in high places (Ephesians 6:12; Colossians 1:16; 2:15). Nor is Satan omnipresent. As a created being, he can be in only one place at a time. He appeared before the Lord in the book of Job from his wanderings to and fro across the face of the earth. He is "the prince of the power of the air (Ephesians 2:2) and, as such, no doubt has a throne somewhere in the heavenlies. He is also "the prince of this world" (John 12:31) and, as such, maintains a throne somewhere on earth. In John's day, it was at Pergamos. Now Satan's throne is not in hell. This whole idea of Satan's headquarters being in hell is preposterous. He has never been in hell because hell hasn't opened up for business as yet. Satan's "the prince of this world" (John 12:31; 40:30; 16:11). Christ himself said so on at least three occasions. Paul and John taught likewise that Satan held leadership over this world system (2 Corinthians 4:41; Ephesians 2:2; 1 John 4:3-42; 5:19). His rule extends to both the celestial and the terrestrial spheres.

Commentators suggest that the expression
"where Satan has his throne" refers to the fact that Pergamos had become the center of the Babylonian mystery cult. This seems to be an inadequate explanation of the phrase. There is no reason why Satan, a created being, limited to being in one place at a time, should not have had his earthly seat at Pergamos in John's day.
Faithful Christians at Pergamos were confessing the blessed name of Jesus in the very capital city of Satan's power structure on earth. It was an especially dangerous place in which to maintain a dynamic Christian testimony. "You remain true to my name," says the Lord. That glorious, saving, sovereign name, how it rings the changes on all the dark and dreadful passions of the pit that rage in the twisted and tormented soul of Satan! He loathes and detests the name of Jesus, for it spells out his impotence and his doom. The believers at Pergamos were loyal to the Lord's Person. The saints who lived in that city were tempted and tested, and even though their goods had been taken, and they had been tortured, robbed and martyred, they did not deny the name of the Lord Jesus, nor did they deny their faith. Satan is a powerful person—but his overthrow is already determined, and the moment of his eternal imprisonment is fixed (Revelation 12:7-13; 20:10
3
).
The Lord says, "You did not renounce your faith in me, not even in the days of Antipas, my faithful witness, who was put to death in your city—where Satan lives." The great precepts of the Christian faith was in good hands with the faithful ones at Pergamos. The great precepts of the Lord's virgin birth, His miraculous life, His atoning death, His bodily resurrection, His ascension into glory, His coming again, these were all doctrines loyally held by the believers there. He praised them for their doctrinal faithfulness—"You did not renounce your faith in me." They did not merely give intellectual assent to the fact of Jesus Christ; they trusted Him as Savior and Lord.
"Antipas," probably the pastor of the church, was martyred during the reign of Domitian, being shut up in a red-hot brazen bull, but he ended his life in thanksgiving and prayer. All we know about this faithful, uncompromising, fearless witness is given in this verse. We do not know one thing about him except his name and the fact that he gave his life for his faith; but there is so much wrapped up in that one sentence, "MY FAITHFUL WITNESS!" What the Lord Jesus Christ was to God the Father (Revelation 1:5
4
) "Antipas," was to the Lord Jesus Christ! Greater words could not be spoken about any saint of God.
Verses 14-15: There were false creeds in this church. There were two of them. There was the doctrine of Balaam. This was an outward-looking heresy, a form of neoecumenicalism that might be summed up in the statement, "Let's be more relaxed in our loyalties." There was "the doctrine of the Nicolaitanes." This was an inward-looking error, a form of new ecclesiasticism which might be summed up in the statement: "Let's be more restricted in our leadership." Both of these cults advocated license in matters of Christian's conduct and apparently a return to religious rituals by clergy, ignoring the priesthood of all believers. Christ says that He hates it! You see, Christ hates as well as loves. We had better be careful that we are not indulging in the things that He hates.