The Church at Sardis: Part 2 of 5 (series: Lessons on Revelations)
by John Lowe
(Woodruff, S.C.)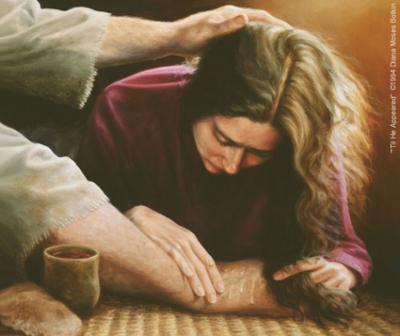 The lifelessness of the Church at Sardis had a strange effect. FIRST, the Church at Sardis was untroubled by any difference of opinion. Disagreement is always the product of the searching mind; it is, in fact, the sign of a Church that is alive. There is nothing worse than a state in which a man is in agreement because he is too lazy to think for himself. He is actually better off with a mistaken viewpoint which he holds intensely than with a point of view about which in his heart of hearts he does not care. SECOND, the church at Sardis was untroubled by any attack from the outside, either by the heathen or by the Jews. The truth was that it was so lifeless that it was not worth attacking. The Pastoral Epistles describe those who had drifted away from the true faith by saying that they have a form of godliness but denied its power (2 Timothy 3:53).


A truly vital Church will always be under attack. "Woe to you," said Jesus, "when all men speak well of you!" (Luke 6:26). A Church with a positive message is bound to be one to which there will be opposition.

A Church which is so lethargic as to fail to produce any difference of opinion is mentally dead; and a church which is so negative as to fail to produce opposition is dead in its witness for Christ.

Christ had no words of commendation for this church. Nor did the Lord point out any doctrinal problems that required correction. Neither is there any mention of opposition or persecution. It seems to have been untroubled by heresy from within or persecution from without. The impression is that the assembly in Sardis was not aggressive in its witness to the city; this church had compromised with its pagan surroundings. There was no persecution because there was no invasion of the enemy's territory. No friction usually means no emotion! The unsaved in Sardis saw the church as a respectable group of people who were neither dangerous nor desirable. They were decent people with a dying witness and a decaying ministry. Thus, Christ's words to the church paralleled the city's history—"you have a reputation of being alive, but you are dead."

While Christ's description of the church in Sardis appears the harshest, he does not promise the kind of judgment he predicts for the church of Laodicea. The church in Sardis wasn't luke-warm (like the church in Laodicea); it was dead, that is, basically populated by unredeemed, unregenerated people. Even though Christ called Sardis a dead church, he also affirmed the handful that were faithful believers. The believers may have thought they were a living and active church, but according to Christ, they were dead. Christ loves to defeat death. If you find yourself in a dead church, make sure you preserve your own faithfulness. Ask God to intervene. Ask God to help you find other believers, and pray together with them for an awakening of your church.

Before examining our Lords complaint, it should be observed that the church in Sardis, was not lacking in works. He said, "I know your deeds (works)." In all probability, it was a beehive of organized activity. When Christ said, "You have a reputation of being alive," I presume that there was little lacking in the outward appearance of that church. It had a reputation for being a progressive church. No doubt others in the surrounding communities were saying, "Now that church in Sardis is a live church for you." Had you inquired of any pagan on the streets of Sardis for the location of this church, I venture to say he could have told you at once. It was well attended, and well-advertised. But more than this, it had a reputation for being alive. It was known as "the live church." Christ said, "You have a reputation of being alive." It was engaged in all those activities which characterize a live church. Most people had a high estimate of this church. Had you been moving from any one of the cities of Ephesus, Smyrna, Pergamos, or Thyatira to Sardis, your pastor would no doubt have suggested that you attend this church.

2 Wake up! Strengthen what remains and is about to die, for I have found your deeds unfinished in the sight of my God.

If anything is to be rescued from the impending ruin of the Church in Sardis the Christians there must "wake up!" The 21st Century King James Version (KJ21) and some others translate the verse a little differently: "Be watchful and strengthen the things which remain,
that are ready to die, for I have not found thy works perfect before God." No commandment appears more frequently in the New Testament than that to watch—"wake up" and "WATCH." Scripture has much to say about this.
• WATCHFULNESS should be the constant attitude of the Christian life. "It is full time," says Paul, "to wake from sleep" (Romans 13:11). "Be watchful, stand firm in your faith," he urges (1 Corinthians 16:13). It has been said that "eternal vigilance is the price of liberty" and eternal watchfulness is the price of salvation.
• The Christian must be on the WATCH against the wiles of the devil (1 Peter 5:8). The history of Sardis had its vivid examples of what happens to the garrison whose watch is slack. The Christian is under continual attack by the powers which seek to seduce him from his loyalty to Christ. Often these attacks are subtle. He must, therefore, be ever on the watch.
• The Christian must be on the WATCH against temptation. "Watch and pray," said Jesus, "that you may not enter into temptation" (Matthew 26: 41).
• The New Testament urges the Christian to be on the WATCH for the coming of his Lord. "Watch, therefore," said Jesus, "for you do not know on what day your Lord is coming." "What I say to you, I say to all: watch" (Matthew 24:42, 43; Mark 13: 37). "The last day is a secret," says Augustine, "that every day may be watched." A man should live every day as if it were his last.
• The Christian must be on the WATCH against false teaching. In Paul's last address to the elders of Ephesus, he warns them that grievous wolves will invade the flock from outside and from inside men will arise to speak perverse things. "Therefore," he says, "WATCH!" (Acts 20:29-31).
• Nor must the Christian forget that, even as he must watch for Jesus Christ, Jesus Christ is watching him. "I have not found your works perfect," says the Risen Christ, "in the sight of my God." Here two great truths meet us. (a) Christ is looking for something from us. We so often regard Him as the One to whom we look for things; for His strength, His help, His support, His comfort. But we must never forget that He is looking for our love, our loyalty, and our service. (b) The things a man must do lie within his grasp. The old saying is true: "Fate is what we must do; destiny is what we are meant to do." The Christian does not believe in an inescapable fate; but he does believe in a destiny which he can accept or refuse.
• In view of the fact that the Rapture could take place at any moment, the church is to be alert. The date for this great event is unknown. God doesn't want us to know when Jesus will come, and the reason for that is that the church is to be constantly on the alert for His coming—"Looking for that blessed hope . . ." (Titus 2:13). You see, anyone can get ready for a fixed hour, but you must always be ready for an unexpected hour.
What little spirituality remained in Sardis was rapidly dying out, and that assembly was therefore admonished to "strengthen what remains." The fruit of the spirit (Galatians 5:22, 23) still existed there, even though that fruit was undoubtedly very feeble; and it must be strengthened immediately, or else all true Christianity would vanish from Sardis. The situation in Sardis was NOT hopeless—if they caught themselves in time, they could "strengthen what remains" even though it, too, was about to die. (There is always hope because Christ was the Head of the church and He was able to bring new life.) Christ knew all their "deeds," and condemned them as . . . "unfinished in the sight of my God." The church may have looked impressive from the outside, but like the unfinished temple to Artemis, the churches "deeds" were incomplete; there was no spiritual motivation or power behind them. It would appear that this church was great for starting things but not for completing them. D.L. Moody used to remark, "I would rather say, 'this one thing I do' than to say, 'these forty things I dabble with.'" The church at Sardis was dabbling instead of doing. It had a dozen programs, no doubt, launched with fanfare and flourish, none of which had come to anything. In letters to the other churches, Christ commended deeds of love, faithfulness, obedience, and perseverance. Sardis, however, had none of these qualities.