"The Colossians as a Case in Point" Page 1 of 2 (series: Lessons on Colossians)
by John Lowe
(Woodruff, S.C.)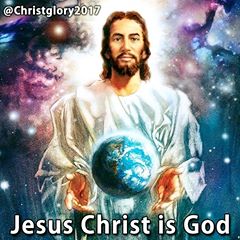 7/4/18

Tom Lowe

Title: IIB6―The Colossians as a Case in Point ―Colossians 1:21-23
• "Special Notes" and "Scripture" follow associated verses.
• NIV Bible is used throughout unless noted otherwise.


Colossians 1:21-23 (NIV)

(Text) 1:21-23: (21) Once you were alienated from God and were enemies in your minds because of your evil behavior. (22) But now he has reconciled you by Christ's physical body through death to present you holy in his sight, without blemish and free from accusation— (23) if you continue in your faith, established and firm, and do not move from the hope held out in the gospel. This is the gospel that you heard and that has been proclaimed to every creature under heaven, and of which I, Paul, have become a servant."


Introduction

Even though Paul had not personally evangelized Colossae, it was his ministry in Ephesus that led to the founding of the Colossian church. Paul was "made a minister" (NIV, servant) (Colossians 1:25, see note 1). A large part of his ministry consisted in preaching the Good News of salvation through faith in Jesus Christ. His was a ministry of reconciliation (2 Corinthians 5:17-21). Paul reviewed for his readers their own spiritual experience.

________________________
1) "I have become its servant by the commission God gave me to present to you the word of God in its fullness" (Colossians 1:25).


COMMENTARY

(1:21) "Once you were alienated from God and were enemies in your minds because of your evil behavior."

"Once you were alienated (see note 1) from God"
God did not wait until we promised to clean-up ourselves, put on our Sunday best, and go to Sunday school before He agreed to do this work of reconciliation. It was while you and I were in rebellion against Him, while we were doing wicked works, that He reconciled us to Himself. No man can say, "I'm lost because God has not made adequate provision for me." A man is lost because he wants to be lost, because he is in rebellion against God.

Man does not win his way back to a holy God by winning God's favor through offerings or sacrifices. "Yea—though we 'give our bodies to be burned and have not love, it profiteth nothing.'" The only way man can return to God is through the reconciliation purchased by the blood of Jesus on the cross.

The Colossian's alienation (estrangement) was not only a matter of Gentile standing and thinking; it was also a matter of sinful practices and attitudes. The Gentiles were enemies of God, which means they were "actively hostile to God." Even though they had not received a divine law, such as God gave to Israel, these Gentiles knew the truth about God through creation and conscience (Romans 1:18, see note 2). They could not plead ignorance before the bar of God's justice.

"and were enemies in your minds because of your evil behavior."
This reminds us that there is a mental alienation from God as well as a moral alienation. A great many people think that men are lost because they have committed some terrible sin. The reason people are lost is that their minds are alienated from God, not because they are sinners; rather, they sin because they are lost. I think this explains the fierce antagonism toward God on the part of the so-called intellectuals of our day. They project an open hatred and hostility toward God.

The enmity of their minds led to wicked works. Both in attitude and action, they were at war with God. "The mind governed by the flesh is hostile to God; it does not submit to God's law, nor can it do so." (Romans 8:7). This explains why the unbeliever must repent—change his mind—before he can be saved.

_______________________
1) The word translated alienated means "estranged." These Gentiles in Colossae were estranged from God and separated from the spiritual blessings of Israel (Ephesians 2:11). The gods that they worshipped were false gods, and their religious rituals could not take care of their sin or guilt.
2) "The wrath of God is being revealed from heaven against all the godlessness and wickedness of people, who suppress the truth by their wickedness," (Romans 1:18)

(1:22) "But now he has reconciled you by Christ's physical body through death to present you holy in his sight, without blemish and free from accusation—"

"But now he has reconciled you by Christ's physical body"
They did not reconcile themselves to God; it was God who took the initiative in His love and grace. The Father sent the Son to die on a cross so that sinners might be reconciled to God. The purpose of this reconciliation is personal holiness. God does not make peace (Colossians 1:20) so that we can continue to be rebels! He has reconciled us to Himself so that we may share His life and His holiness. We are presented to God "holy and Unblameable and unreproveable." Jesus died for us when we were
"without strength" (Romans 5:6, see note 1) and could do nothing for ourselves. He died for us "while we were yet sinners" and "when we were enemies" (Romans 5:8, 10).
Here is an explicit declaration that Christ suffered—not just in appearance—but He suffered in a real body― "But now he has reconciled you by Christ's physical body." This directly countered one of the heresies of Gnosticism in Paul's day. I'll explain. Paul emphasized the physical body of Jesus Christ that was nailed to the cross, for the heretics' benefit. The false teachers denied the Incarnation and taught that Jesus Christ did not have a real human body. Their philosophy that all matter was evil made it necessary for them to drop this false conclusion. But the New Testament makes it clear that Jesus did have a fully human body, and that he bore our sins on that body on the cross―"He himself bore our sins in his body on the cross, so that we might die to sins and live for righteousness; by his wounds you have been healed" (1 Peter 2:24).
Jesus was God in flesh, and without the flesh there could have been no death. Without His death, there could have been no reconciliation. Without reconciliation God and man could never have come together. But through the blood of Jesus Christ we are reconciled to God, and hid with Christ in God―"For you died, and your life is now hidden with Christ in God" (Colossians 3:3). One day we will stand before God in all of His holiness, Jesus will confess that we are His—and we will be accepted by the Father "for Christ's sake."
There is no theorizing here about the Atonement; Paul states the fact—and its consequence, the good standing of his readers before God. Verse 22 describes the first stage in Christian salvation. We have here in essence, if not in the usual language, what Paul means by "justification by faith." Paul does not mean here that at some future time (though some have interpreted him to mean just that) those who believe in Christ will become morally perfect in God's sight; he means that here and now, for Christ's sake, God treats them as forgiven people, people who are right with God.
"through death to present you holy in his sight, without blemish and free from accusation—"
"Without blemish" was the requirement of the sacrificial animal in the Old Testament. You and I cannot present perfection to God, and God cannot accept anything short of perfection. That is the reason we cannot be saved by our works or by our character. We simply cannot meet the demands of a righteous God. But He is able to presents us "holy and without blemish." Why? Because He took our place. "God made him who had no sin to be sin for us, so that in him we might become the righteousness of God." (2 Corinthians 5:21). It is amazing that God looks at His children and sees no blemish on them! God chose us to be "holy and without blemish."
Satan, the accuser of the brethren (Revelation 12:1-12), would like to hurl charges at us; but God will not accept them (see Zechariah 3). People may have accusations to bring against us, but they cannot change our relationship with God. The most important thing in our Christian lives is not how we look in our own sight, or in the sight of others (1 Corinthians 4:1-4)—but how we look in God's sight.
"holy in his sight"
The meaning of this phrase is that God makes the redeemed person "holy (see note 2)" or you might say "unaccuseable" or "unchargable." We may not see it, because the person looks the same after he is saved as he did before. But God can see Christ in him, for he has within him the "Righteousness of Christ." He is a new creation of Jesus Christ, who has justified him to God the Father. If God declares us to be justified, who can bring any kind of a charge against us? He is the One who has cleared us of all guilt.
Paul's emphasis on our holy standing before God was certainly an attack on the false teachers, for they promised their followers the kind of "perfection" that nothing else could give. You already have a perfect standing in Christ. Paul wrote, you are "holy in his sight," so why seek for holiness anywhere else?
______________________
1) "You see, at just the right time, when we were still powerless, Christ died for the ungodly." (Romans 5:6)
2) The word "holy" is closely related to the word saints. Both of these words express the idea of "being set apart, being devoted to God." In the New Testament, saints are not dead people who during their lives performed miracles and never sinned. New Testament saints were living people who had trusted Jesus Christ. Paul wrote this letter to living saints (Colossians 1:2).