"The Colossians as a Case in Point " Page 2 of 2 (series: Lessons on Colossians)
by John Lowe
(Woodruff, S.C.)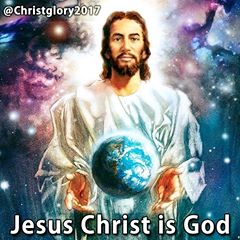 (1:23) "if you continue in your faith, established and firm, and do not move from the hope held out in the gospel. This is the gospel that you heard and that has been proclaimed to every creature under heaven, and of which I, Paul, have become a servant."


"if you continue in your faith, established and firm, and do not move from the hope held out in the gospel."
This is not a conditional clause that is based on something happening in the future. The "if" that Paul uses here is the if of argument. It does not mean that something shall be if something else is true; rather it means that something was if something else is true. We would say "Since you continue in the faith grounded and settled." Paul's point is that we have been reconciled—it is an accomplished fact. So if you are a child of God today, you will continue in the faith grounded and settled ("established and firm"). You will not be moved away from the hope of the gospel which you have heard.

Paul was saying, "If you are truly saved and your faith is built on the solid foundation, which is Jesus Christ, then you will continue in the faith and nothing will move you." In other words, we are not saved by continuing in the faith. But we continue in the faith and thus prove that we are saved. It behooves each professing Christian to test his own faith and examine his own heart to be sure he is a child of God (2 Corinthians 13:5; 2 Peter 1:10).

"The hope held out in the Gospel" means that blessed hope of our Lord's return―"while we wait for the blessed hope--the appearing of the glory of our great God and Savior, Jesus Christ," (Titus 2:13). Paul had already mentioned this hope: "The faith and love that spring from the hope stored up for you in heaven and about which you have already heard in the true message of the gospel" (Colossians 1:5). Later in the chapter, he called it "the hope of Glory" (Colossians 1:27).

There was a time when these
Gentile Colossians were without hope (Colossians 2:12, see note 1). The reason? They were without God. But when they were reconciled to God, they were given a wonderful hope of Glory. All of God's children will one day be with Christ in heaven (John 17:24, see note 2). In fact, so secure is our future that Paul stated that we have already been glorified! (Romans 8:30) All we are waiting for is the revelation of this Glory when Jesus Christ returns (Romans 8:17-19).
This part of the verse has been interpreted by some to be a warning. All this is true provided that they remain "established and firm" in their faith. They can fall away from God's grace if, for example, they allow their heretical brethren in Colossae to undermine their simple trust in the Gospel of God's grace. But, of course, not the Colossians only, but all Christians constantly need this warning.
"This is the gospel that you heard and that has been proclaimed to every creature under heaven, and of which I, Paul, have become a servant."
As in 1:6, Paul reminds them of the universal appeal of the true gospel (see Matthew 28:19). The last word of the verse, "servant," (some versions have "minister") is literally "deacon"; it means, quite simply, one who is in Christ's service, and at that time it had not yet acquired it's later technical sense.
Paul loved to look back and rest in his glorious privilege of being a minister of Jesus Christ. I consider that the greatest honor that can come to any person. I thank God every day for the privilege that He has given me of declaring His word on the internet—there is nothing quite like that.
________________________
1) "Having been buried with him in baptism, in which you were also raised with him through your faith in the working of God, who raised him from the dead." (Colossians 2:12)
2) "Father, I want those you have given me to be with me where I am, and to see my glory, the glory you have given me because you loved me before the creation of the world." (John 17:24)