The Command to Love Part 2 of 2
by John Lowe
(Woodruff, S.C.)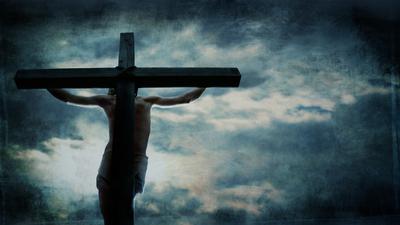 The last word for love is Agape. Agape is self-giving, Christlike love. This is the type of love found in John 3:16. It is the love God had for us when He sent His only begotten Son to the cross for our sins. Agape love is "help" or "gift" love. It is unmerited love. Agape love finds its source in the heart of the giver rather in the loveliness of the recipient.


In a good marriage, a person can have all four types of love as described by these four Greek words. Not being able to make these distinctions can lead to confusion about the type of love that is commanded in the scriptures.

The third part of the message comes from Jesus' own words, "LOVE ONE ANOTHER, EVEN AS I HAVE LOVED YOU."

Christian love is not something we get naturally. It is not emotional. It is not a mere feeling. And Christian love is not automatic. But Christian love is an activity we are all called to participate in. I want to say four things about what Christian love is all about.

First, Christian love is a lesson all of us should learn, and Jesus is the teacher. Jesus taught that we should love all people, even our enemies. And He gave us an example of that type of love by dying on a cross, because of our sins. He died for us while we were His enemies. And He did it because He loves you.

Second, Christian love is a habit all of us should practice. One time Jesus told His disciples to "Suffer the little children to come unto Me." Another way to say it is, "Don't stop the children from coming to Me." Christian love includes action. Jesus rebuked His disciples and received the little children by taking them up in His arms and blessing them. And Jesus wants for us to practice the habit of showing love to all people.

Third, Christian love is a commandment that all of us should obey. Jesus said, "This is my commandment, that you love one another as I have loved you." Therefore, loving others is a commandment and not an option. Finally, Christian love is a principle all of us should follow. When Jesus gave this command to love, He was talking to believers. We are to love each other as He has loved us. It is sad to see Christians who tear down each other and gossip about one another. The Spirit of God is not working in such a situation. A person can have good Bible teaching and still reject this commandment. To love like Jesus loves us is putting our love on a very high plane. Only the Spirit of God can produce such love in our lives.There is one more thing I want to say about the command to love.

Jesus loved His disciples, and He wants us to love in the same way. Jesus showed His love for His disciples in six ways.

FIRST, HE LOVED HIS DISCIPLES AND ACCEPTED THEM AS THEY WERE. They all had flaws. For instance, Peter lacked courage. He told Jesus he would go to jail with him and even die with him, but he denied he even knew Jesus after he was arrested. Thomas doubted the resurrection until Jesus came to him personally, and showed him the scars caused by crucifixion. None of them went to the cross with Jesus except for John. Instead, they hid in fear. Most of them were uneducated fisherman. They were crude when they spoke and often Jesus had to correct them. But, these are the men He chose to build His church, and He loved them and accepted them as they were even with all their faults. And today, Jesus accepts us just as we are; when we come to Him all we can bring with us is our sin. You see, He loves us even though He knows everything about us. Folks, if you're here this morning, and you don't love Jesus, I have something to say to you. Jesus loves you
anyway and He wants you to accept Him and spend eternity with him.
SECOND, JESUS LOVED HIS DISCIPLES AND ACKNOWLEDGED THEM. For more than three years He taught them. They were ear and eyewitness of all the miracles and all of His teachings. Jesus kept them close to Him and He took care of them. He defended them from the attacks by the Pharisees, and He even fed them when they were hungry.
THIRD, JESUS LOVED HIS DISCIPLES HELPFULLY. Jesus gave them everything they needed to complete the mission He gave them. After His resurrection, He told them to take the gospel to the world, and to help them do it He gave them the power to raise the dead and heal the sick. Later, on the Day of Pentecost, He gave them His Spirit to take up residence inside them. He would show them where to go and tell them what to say.
FORTH, JESUS LOVED HIS DISCIPLES AND FORGAVE THEM FULLY. The disciples were forgiven the same way we are. They had to believe in Jesus, confess their sins and ask for forgiveness. The formula for forgiveness has not changed in over 2100 years.
FIFTH, JESUS LOVED HIS DISCIPLES TENDERLY AND KINDLY, YET FIRMLY. Perhaps the best illustration that I can give happened at the end of His earthly life. He gathered the twelve in an upper room. Then He took a bowl of water and a towel and washed their feet. In this tender way, Jesus showed them that He valued the attitude of humble servants.
SIXTH, JESUS LOVED HIS DISCIPLES SACRIFICIALLY. Just think about all the things Jesus gave up for us; His home in heaven, His glory, and the constant companionship of the Father. And look what He got in return; He was rejected, He was slandered and called names, and He was tortured and crucified. Why did He do it? He did it because He loves you!
Sum it all up.
Christian love is more than an emotion or a feeling. Christian love is an activity that follows a decision of commitment to make Jesus our Savior and Lord. Let us look into the face of every person we meet and see him or her as one for whom Jesus Christ died. Let us look into the face of everyone and see one who needs the love that we can give, because of the presence of the indwelling Spirit of Christ. Let us look into the mirror and see for ourselves the one for whom Jesus Christ died on the cross. As we seek to love God absolutely, let us decide to love ourselves appropriately, and perhaps we will find it easier to be obedient to our Lord's command, "Love one another, even as I have loved you." By doing so, we will find ourselves continually wearing the badge that indicates that we are true disciples of Jesus Christ. In John 13:34, Jesus gives us a new commandment. He said, "By this shall all men know that ye are my disciples, if you are fundamental in the faith."
What is "fundamental faith?" It is believing that the Word of God is pure and true and that it was inspired by God the Holy Spirit; and believing that Jesus is God, and that He died upon a cross to pay our debt of sin; that he died a substitutionary, shocking death for the sins of the world. I believe He was raised bodily and ascended back into heaven and that someday He is coming personally to take His church out of the world. But I want to say this and I want to say it very carefully; Believing the things I just stated doesn't convince the outside world. The world is dying for just a little love. Jesus says that His disciples are to be known for their love. Please, look at yourself. Ask, "Do I love Jesus and do I love others like I should?" If you can't answer yes to both questions, then you should make sure of your salvation. I would be glad to help you!