The Devils Den
by William Gonzalez
(Harvard Illinois United States)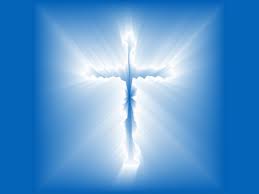 We've dug a hole called a trench,
Humanity is gone, replaced with stench.

The Devil's busy collecting souls,
from evil doers filled with bullet holes.

The gates of hell are open wide,
As the reapers sickle swings with stride.

The fields where hero's kill and the weaker die.
Puppets controlled by a great big lie.

Men are measured in sweat and blood,
The dead are adorned with metals and mud.

Brainwashed men blinded by lies,
Killing for Satan in a human disguise.

This is what happens when you stray from God's path.
It's proceeded by death, sin and wrath.

Truth told by the tongue of a liar, fate bent and destiny sold,
the stupid brave mortals bold.

Face hell's gate and run in fear,
feel the evil lurking here.

Broken minds and soulless beasts,
on the faithless they so shall feast.

For a useless warning and a shattered rule,
to the trespassers the death is cruel.

A worthless life and a sinner's blade,
time and again this game is played.

Evil doers, monsters and men,
welcome to the devils den.