The Four Verbs for Victory
by Dennis Michelson
(FaithBaptistOH.org)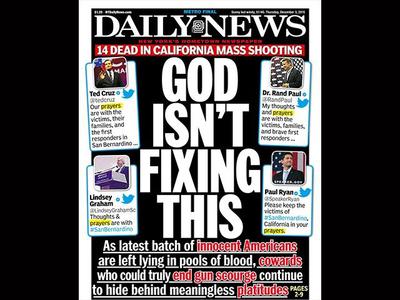 Galatians 5


Introduction: We continue our study in Paul's letter to the Galatians. As we come to chapter five it is just a few days past the horrific massacre in San Bernardino California. In the wake of many such similar violent tragedies our officials are now publishing videos and handbooks so the public may better understand how to respond during an "active shooter" scenario.

This new approach to public safety is centered around three actions - RUN, HIDE, FIGHT. There are many in America who counter with their own version of how one should respond - ACQUIRE TARGET, AIM, FIRE. The Scriptures offer four action verbs to describe how we as believers should act in the wake of the ongoing battle against our souls - STAND, RUN, WALK, CRUCIFY.

1. Stand Fast (5:1-6)

Gal 5:1 Stand fast therefore in the liberty wherewith Christ hath made us free, and be not entangled again with the yoke of bondage.
Gal 5:2 Behold, I Paul say unto you, that if ye be circumcised, Christ shall profit you nothing.
Gal 5:3 For I testify again to every man that is circumcised, that he is a debtor to do the whole law.
Gal 5:4 Christ is become of no effect unto you, whosoever of you are justified by the law; ye are fallen from grace.
Gal 5:5 For we through the Spirit wait for the hope of righteousness by faith.
Gal 5:6 For in Jesus Christ neither circumcision availeth any thing, nor uncircumcision; but faith which worketh by love.

Notice the juxtaposition between Christ and circumcision. The representative of the New Covenant is Christ and the sign of the Old Covenant is circumcision. The emphasis here is on what Christ has done over against what a person must do. You are either standing in the sphere of grace and trusting wholly in Christ or standing in the sphere of works - seeking to merit favor with God. These two spheres are mutually exclusive. In fact, Paul says when on goes the route of circumcision - as a sign of the Old Covenant - then "ye are fallen from grace."

Are you standing on the Rock Christ Jesus or the shifting sands of human performance as represented by circumcision in Paul's line of reasoning?

Deu 30:6 And the LORD thy God will circumcise thine heart, and the heart of thy seed, to love the LORD thy God with all thine heart, and with
all thy soul, that thou mayest live.
Rom 2:25 For circumcision verily profiteth, if thou keep the law: but if thou be a breaker of the law, thy circumcision is made uncircumcision.
Rom 2:26 Therefore if the uncircumcision keep the righteousness of the law, shall not his uncircumcision be counted for circumcision?
Rom 2:27 And shall not uncircumcision which is by nature, if it fulfil the law, judge thee, who by the letter and circumcision dost transgress the law?
Rom 2:28 For he is not a Jew, which is one outwardly; neither is that circumcision, which is outward in the flesh:
Rom 2:29 But he is a Jew, which is one inwardly; and circumcision is that of the heart, in the spirit, and not in the letter; whose praise is not of men, but of God.
Col 2:8 Beware lest any man spoil you through philosophy and vain deceit, after the tradition of men, after the rudiments of the world, and not after Christ.
Col 2:9 For in him dwelleth all the fulness of the Godhead bodily.
Col 2:10 And ye are complete in him, which is the head of all principality and power:
Col 2:11 In whom also ye are circumcised with the circumcision made without hands, in putting off the body of the sins of the flesh by the circumcision of Christ:
Col 2:12 Buried with him in baptism, wherein also ye are risen with him through the faith of the operation of God, who hath raised him from the dead.
Col 2:13 And you, being dead in your sins and the uncircumcision of your flesh, hath he quickened together with him, having forgiven you all trespasses;
Col 2:14 Blotting out the handwriting of ordinances that was against us, which was contrary to us, and took it out of the way, nailing it to his cross;
Col 2:15 And having spoiled principalities and powers, he made a shew of them openly, triumphing over them in it
2. Run Well (5:7-12)
Gal 5:7 Ye did run well; who did hinder you that ye should not obey the truth?
3. Walk in the Spirit (5:13-23)
Gal 5:16 This I say then, Walk in the Spirit, and ye shall not fulfil the lust of the flesh
4. Crucify the Flesh (5:24-26)
Gal 5:24 And they that are Christ's have crucified the flesh with the affections and lusts
A complete audio version of this message may be found at www.FaithBaptistOH.org