The Fruit of the Spirit Page 4 (series: Lessons on Galatians)
by John Lowe
(Woodruff, S.C.)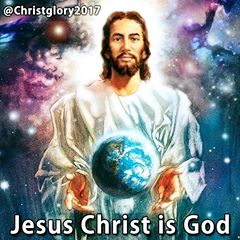 26 Let us not be desirous of vain glory, provoking one another, envying one another.


"Let us not be desirous of vainglory."
"Vainglory" as used here means "proud" or "vain" and may include pride in empty advantages, such as one's birth, property, eloquence, or learning. The reference here is probably to the paltry rivalries which arose on account of these supposed advantages. It is possible that this might have been one cause of the difficulties existing in the churches of Galatia, and the apostle is anxious to curb it and remove it. The Jews prided themselves on their birth, and people have always been prone to overvalue the supposed advantages of birth and blood. The doctrines of Paul assume that with regard to these things all people are on the same level; that these things contribute nothing to salvation; and that Christians should consider them of little importance, and that they should not be permitted to interfere with their fellowship or to mar their harmony and peace. He said as much in Galatians 3:28: "There is neither Jew nor Greek, there is neither bond nor free, there is neither male nor female: for ye are all one in Christ Jesus."

The ambition that makes a man want to be thought of as wiser, and richer, and more valuable than others; of having the preeminence in the management of all affairs, and of having honor, esteem, and popular applause from men, may well be called vainglory, since it is only concerned with outward things, such as wisdom, riches, strength, and honor, and not in God who is the giver of them, and who can easily take them away. Therefore, these things are temporary and quickly disappear, since they exist only in the opinion of men.

Vain-glory and jealousy are two of the fundamental fleshly lusts that are especially degrading and unbecoming in the church of Jesus Christ. Nothing that anyone is or has is of himself, but of God. Even Jesus said, "The Son can do nothing of himself" (John 5:19). All of the miracles of our Lord were done as a result of prayer to the Father "And I knew that thou hearest me always: but because of the people which stand by I said it, that they may believe that thou hast sent me" (John 11:42)..
"Provoking one another."

The sense is, that those who have the spirit of vainglory, do provoke one another. They provoke those whom they regard as inferiors by their arrogant demeanor and by acting in a contemptuous manner toward them. They often look upon them with contempt, disregard them, and treat them as if they were beneath their notice; and this provokes hard feeling, hatred, and a desire to take revenge. When people regard themselves as equal in life's important pursuits; when they feel that they are fellow-heirs of the blessings of life; when they feel that they belong to one great family, and that everyone is on the same level when it comes to the opportunity to succeed and no one derives an advantage from birth and blood; when people recognize that everyone is on the same level as descendants of the same apostate father; that everyone is on the level of sinner at the foot of the cross, at the communion table, on beds of sickness, in the grave, and at the judgment bar of God; when they feel this, then the consequences
referred to here will be avoided. There will be no arrogant demeanor to provoke the opposition; and no envy on account of the superior rank of others.
"Envying one another."
The dictionary defines envy as "a feeling of discontent or covetousness with regard to another's advantages, success, possessions, superior wealth, rank, talent, learning, etc." Envy and jealousy are very close in meaning. Envy denotes a longing to possess something awarded to or achieved by another: to feel envy when a friend inherits a fortune. Jealousy on the other hand, denotes a feeling of resentment that another has gained something that one more rightfully deserves: to feel jealousy when a coworker receives a promotion. Jealousy also refers to anguish caused by fear of unfaithfulness. The true way to cure envy is to make people feel that in life's important pursuits we are all on the same level. Everything that is really important lies beyond the grave. The things of this life are temporary, and when compared to what Christians have to look forward to, are mere trifles. Soon all of us (our physical bodies) will be on the same level as they rest in the grave, and at the bar of God and in heaven we will be on the same level; the difference is that some of us will be safe because we bear the righteousness of Christ. Wealth, and honor, and rank are worthless there. The poorest man will wear as bright a crown as the richest man; the man of most humble birth will be admitted as near the throne as the man who can boast the longest line of illustrious ancestors. Why should a man who is soon to wear a "crown incorruptible and undefiled and that fadeth not away," envy him who has a royal crown here—a trinket that will soon to be laid aside forever? Why should he who is poor here, but will soon inherit the treasures of heaven where "moth and rust do not corrupt," envy him who can walk over a few acres he can call his own, or who has accumulated a glittering pile of gold bars, which will soon be left forever? Why should he who is soon to wear the robes of salvation, made "white in the blood of the Lamb," envy him who is "clothed in purple and fine linen," or who can afford to adorn himself and his family in the most gorgeous clothing money can buy, when their fine clothes will soon be replaced by the simple garb which the most humble wears in the grave? If men feel that everything of consequence lies beyond the tomb, that in the important matter of salvation they are all on the same level; how unimportant comparatively would it seem to adorn their bodies, to advance their name and rank and to improve their fortunes! The rich and the great would cease to look down with contempt on those of more humble rank, and the poor would cease to envy those above them because they are soon to be their equals in the grave; their equals, perhaps their superiors in heaven!
"Envying one another" is probably one of the sins the Galatians were subject to; and where this sin is found, there is confusion and every evil work, and therefore it is to be guarded against. This is a sin that I have been guilty of, and perhaps you have been too.