The Future Is Up To You !
by Richard A. Kent
(Sullivan, Indiana, USA)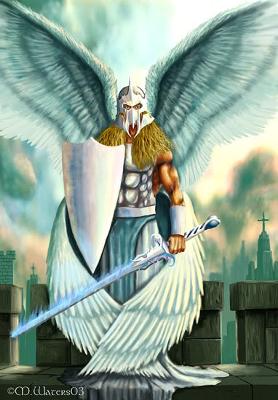 Where are you today? Are you content with where you are? Are you content with who you are? Asking ourselves "is this the place God has for me"; "Am I making the best out of what I have?" All of us make mistakes and all of us fail at one time or another. Any person that claims they do not speaks only lies.


But what I have to declare today is this "No matter where you are or who you have been, the door is still there to a much better life." As long as there is breath in our bodies, we can choose to change ourselves and our surroundings. We can be the light that shines in the darkness.

No matter what darkness surrounds you, with a simple prayer and a determination, a beacon of light can start to emerge. We must walk forward in blind faith at times, simply trusting his promise. The path to enlightment is far from easy; it is full of all the things that teach us.

But I am here to tell you, it is available, if you have the courage, humility, and a love for truth. No matter your circumstance, if you have given your life to Jesus Christ, you are a member of the Royal priesthood and entitled to all the King's provisions. Mankind may have difficulty in forgiveness, but our Father in Heaven does not. It is he that we must first make our amends.

You say because of where you are you can't, I say it's not because of where you are, but still who you are that limits you. Nothing can stop a child of God, if what they are doing is just, and they believe that not only can God
do it, but that God can do it through them.
The voices of darkness will always plague a warrior's soul. It is part of our spiritual battle. It is when they stop we must worry. Through time and training those voices will become much like a barking dog with no teeth.
The battle between good and evil does not cease till the day the father declares it so, so count the cost, before you walk on the battle field. Are you ready to be that true Christian warrior? If so the battle first starts with you.
Let me leave you with a few scriptures to help you in your fight. "The LORD is good, A stronghold in the day of trouble; And He knows those who trust in Him." (Nahum 1:7 NKJV)
"You, who have shown me great and severe troubles, Shall revive me again, and bring me up again from the depths of the earth. You shall increase my greatness, and comfort me on every side." (Psalms 71:20-21 NKJV)
"My flesh and my heart fail; But God is the strength of my heart and my portion forever." (Psalms 73:26 NKJV)
"Those who sow in tears shall reap in joy. He, who continually goes forth weeping, Bearing seed for sowing, Shall doubtless come again with rejoicing, Bringing his sheaves with him." (Psalms 126:5-6 NKJV)
"For He has not despised nor abhorred the affliction of the afflicted; nor has He hidden His face from Him; But when He cried to Him, He heard." (Psalms 22:24 NKJV)
"The LORD also will be a refuge for the oppressed, A refuge in times of trouble." (Psalms 9:9 NKJV)
"Many are the afflictions of the righteous; But the LORD delivers him out of them all." (Psalms 34:19 NKJV)