THE HOUSE WITH NO WINDOWS
by CHARLES ROBEY
(MOODY AL USA)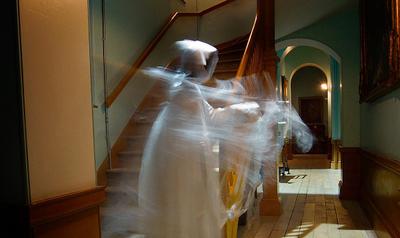 PROLOGUE

One of my hobbies just happens to be Old English medieval folklore. Given the chance, I can always spark a conversation on this topic. Oftentimes, I will carry over this theme into my fiction blogs.

I still continue to follow the British Royalty, especially as I had an aunt by marriage who was a loyal British citizen. I just loved her English accent.

I have a good friend who will not attend a church that does not read from the King James version of the Bible. And, having been born and reared in the Salvation Army church, whose founder General William Booth, an English citizen, of the Methodist theological conviction, I learned of John Wesley's doctrine early on in life.

So, I trust you will enjoy this, yet another of my infamous medieval-themed fictional blogs entitled "The House With No Windows."

"The ruler of a country and the head of a family should work for the contentment and well-being of those for whom they are responsible, but they can expect success only if they themselves are good and just. The pursuit of righteousness leads to stability. " (Proverbs 29: 14-17).

"Come now, my love. Time to tuck you into dream land," I whispered to our little fairy.

"But Granddad, you promised to finish my book The Magic Kingdom," she pleaded.

"You're so right, love, let's get at it," I answered.

Well, as always, she was out like a light, time now to tuck in myself as well. That's when it happened. No sooner than I tucked in and pulled up the covers, I too was out like a light, and into another mysterious dreamland adventure.

I found myself in a beautiful, far-away land of days gone by. The green rolling hills and blossoming flowers were a welcoming sight to behold. People everywhere, from a simpler time were busy attending to the fields and the flocks.

As I moved on into the metro area, it seemed unusual. There was no movement of people or transportation. The community chariots seemed to all be locked down and parked by the wayside. The bustling of the people was nowhere to be found. The shops were all closed up tight. Even the old, historic castle seemed desolate. No one was even seen taking advantage of the beautiful weather by swimming in the castle moat or lying around on the moat drawbridge in the sun. All life seemed to be at a standstill.

Word on the street, had it that it was due to a sudden inflation within the kingdom. The rumor was that a king from centuries past had placed an evil curse on this quaint, peaceful kingdom due to the unfaithfulness of his wife, the Queen.

And now, the reigning King seemed to be putting the finishing touches on this rumor, for inflation had reached a forty-year high, halting all business and private activity.

By some mysterious compulsion, I found myself in an old mansion located on an isolated, remote hillside overlooking the kingdom. It was a house of yesteryear still standing alone, covered over by brush. It was a house of many rooms and numerous halls. At one time it had been lived in, but was not now.

As I began to explore, I couldn't help but notice the windows, or rather, the lack thereof. The window treatments were all neatly and perfectly placed intact. But there were no windows, only curtains and drapes. Why is this? I couldn't help but wonder in total amazement.

Then a ghostly figure shrouded by a smoky haze suddenly appeared. A woman became visible as she silently glided down the large, ornate staircase. Was she real or a ghost? I continued to look on in amazement. Who will speak first, her or me? I silently pondered to myself.

It wasn't long, however, before the silence was broken. She spoke in an old English accent. "Help me. Please help me, kind sir. You can break this curse. You can help my people, if you will."

Not responding, but thinking ahead, I continued in total silence for a spell. Then the questions came to mind promptly like popcorn popping from a red-hot pan.

"Where am I? How did I get here? Who exactly are you? How may I help you? And why are there no windows?" I queried.

I received no answer, however. There was total silence for what seemed to be an eternity. I turned quickly in her direction, hoping for a response or a reaction, but she was not there. Not on the stairs, not in the room, nowhere to be found. Mysteriously, she had disappeared.

Thus, being somewhat bewildered, I thought it best to move around a bit and explore the premises. That's when it happened again. This time it was at the rear steps, the ones leading to the domestic servants' quarters. Again, standing on the staircase, there she was, all decked out as before, but looking somewhat bewildered, as she spoke again in her charming British accent.

"Help me, help me, please, kind sir. Please remove this most dreadful curse from my people."

"Wait just a minute," I responded. " Please tell me what this is all about."

Immediately she came closer, crying profusely with the most terrifying facial expression. Between her sobs she began to explain.

"It was the reigning King, my husband," she said. "I have been held captive for many centuries here in this house. The windows were removed, and there was no way out."

"You see, I was banished to the hill, to this home prison for Royal cast aways to live out their lives. My people need help, please."

"Why, so you're not human then, are you," I asked.

She immediately unrolled what appeared to be an ancient scroll, and this deposed queen began to read the ancient curse.

"Be it known throughout this Kingdom. There will be a time forthwith when thine ancestor will depose the decrees of the kingdom by voiding and by dissention of the previous, most prosperous king's Executive Orders of the Crown. Let it be spoken, let it be known, let it be done."

Now, kind sir, please break this evil curse for the help and concern of our people. All you need do, is enter the throne room of the old castle and pull out the sword from within the ancient king's entombment."

With that, the ghostly, deposed queen disappeared, never to be seen again.

What happened at that point, I don't rightly know. My dream and the deserted mansion quickly disappeared. My dream was over.

I was back still tucked into bed, and my little one was crying profusely from her room for me to finish her fairy tale book.

EPILOGUE

So, what is America's future? Is this unwanted inflation a warning of things to come? Are we actually in fact now moving towards the last days of civilization? I pinch myself, say a little prayer, and move on from the past, through the now, and toward the future.

"To the pure, all things are pure, but to those who are corrupted and do not believe, nothing is pure. In fact, both their minds and consciences are corrupted. They claim to know God, but by their actions they deny him." (Titus 1:15)

Has this liberal generation's inflation brought on a time of governmental evil (Proverbs 2:8), of false teachers inspired by demons, and an explosion of hypocrisy and lies? (I Timothy 4:1-2 It's a time of apostasy, mass corruption, and the breakdown of law and order. (II Timothy 3:1-9,13) People are no longer content to hear sound teaching, and turn to many different teachers of evil and untruths. (II Timothy 4:3-4) . It's a time when people mock the end time prophecy. (II Peter 3:3-4)

"You see, a chaotic, out-of-control world doesn't mean we serve a disruptive, hostile, rowdy God. A world with ruthless rulers doesn't mean God has lost His rule. The growing screech of chaos can't hush the inviting whisper of Jesus. Our living Creator, God, still appoints both good and evil, to enact His eternal will. (Daniel 2:19-23)

"Righteousness exalts a nation, but sin is a reproach to any people" (Proverbs 14:34)

So, all the more, as a dedicated, patriotic Christian, as I get involved in today's world, the more I feel like shouting. (Revelation 22:7,12,20) In other words, just having to overcome my reaction to today's complete confusion of the extended inflation, my prayer is, "Do come quickly, Lord Jesus!" Amen!

IF YOU LIKED THIS ONE- YOU ARE SURE TO LIKE THE REST !!!!!!!!!!!