The Jealousy of the Leaders Part 8 of 8
by John Lowe
(Laurens SC, USA)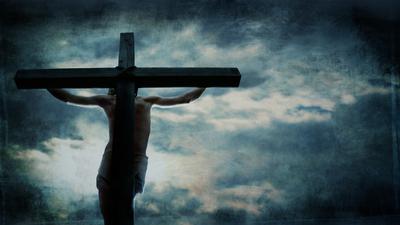 In Matthew 5:11, 12 Jesus said, "Blessed are you when they insult you and persecute you and falsely say every kind of evil against you because of Me. Be glad and rejoice, because your reward is great in heaven. For that is how they persecuted the prophets who were before you." This was the apostle's first taste of persecution.


The disgraceful, shameful treatment the apostles received at the hands of the religious leaders did not discourage them—quite the contrary! Filled with rejoicing that they had been "counted worthy" to suffer such indignities for Jesus' sake, they went everywhere—in the temple, in homes (in private), in the streets (in public)—and they carried only one message: JESUS, the Son of God: crucified, buried, risen, ascended, living—Savior of all who will come to God in his name and through His shed blood. I hope you will agree with me when I say that these apostles were marvelous men. They continued to obey the higher authority and never stopped teaching and proclaiming Jesus is the Christ.

The apostles knew that Israel, through spiritual blindness, had crucified their Messiah, exactly as the prophets had said they would do. The men of the Sanhedrin had the prophecies of Isaiah, Daniel, Zechariah, Jeremiah, Ezekiel, and many others; but in spite of the Old Testament Scriptures with which they claimed to be familiar, in their blindness of heart, they crucified the Lord of Glory! The apostles had received Him, believed in Him as Messiah and Savior, and therefore a great responsibility rested upon them. Their persecutors needed the light of the gospel and it was the responsibility of these men to preach the good news of the death, burial, and resurrection of the Lord Jesus Christ; and they preached that message with a dedication that could not be stopped by threatenings, commands, imprisonments, or the Roman scourge. Even death itself could not stamp out the message of truth, life, and love that brings eternal life to all who will believe that message.

A victorious church rejoices in God's working in spite of persecution—and even on account of it, as it did here. The apostles were honored to be suffering disgrace for the name—"If you are ridiculed for the name of Christ, you are blessed, because the Spirit of glory and of God rests on you. But if anyone suffers as a Christian, he should not be ashamed, but should glorify God with that name" (1 Pet. 4:14, 16). Later, Peter encouraged Christians to "rejoice" when they would "participate" in sufferings on behalf of Christ—"Instead, as you share in the sufferings of the Messiah rejoice, so that you may also rejoice with great joy at the revelation of His glory" (1 Pet. 4:13).

Luke's object in writing Acts 5:17-42 was to show how Israel as a nation was continuing down its tragic path of rejecting Jesus as its Messiah.

Footnotes


________________________________________
1 For he knew it was out of envy that they had handed Jesus over to him.
2 When the Jews saw the crowds, they were filled with jealousy and talked abusively against what Paul was saying.
3 Then they that gladly received his word were baptized: and the same day there were added unto them about three thousand souls.
4 Howbeit many of them which heard the word believed; and the number of the men was about five thousand.


________________________________________
i Sect simply means "party" and carries no unfavorable connotations, as it does today.
ii Jesus said unto her, I am the resurrection, and the life: he that believeth in me, though he were dead , yet shall he live
iii And as they spake unto the people, the priests, and the captain of the temple, and the Sadducees, came upon them,
iv And Azariah the son of Hilkiah, the son of Meshullam, the son of Zadok, the son
of Meraioth, the son of Ahitub, the ruler of the house of God;
v
I and my Father are one. Then the Jews took up stones again to stone him. Jesus answered them, Many good works have I shewed you from my Father; for which of those works do ye stone me? The Jews answered him, saying, for a good work we stone thee not; but for blasphemy; and because that thou, being a man, makest thyself God.
vi
Surely the wrath of man shall praise thee: the remainder of wrath shalt thou restrain.
vii
Then answered all the people, and said, His blood be on us, and on our children.
viii
Remember the word that I said unto you, the servant is not greater than his lord. If they have persecuted me, they will also persecute you; if they have kept my saying, they will keep yours also.
ix
Submit yourselves to every ordinance of man for the Lord's sake: whether it be to the king, as supreme; Or unto governors, as unto them that are sent by him for the punishment of evildoers, and for the praise of them that do well. For so is the will of God, that with well doing ye may put to silence the ignorance of foolish men: As free, and not using your liberty for a cloke of maliciousness, but as the servants of God. Honor all men. Love the brotherhood. Fear God. Honor the king.
x
But Peter and John answered and said unto them, whether it be right in the sight of God to hearken unto you more than unto God, judge ye. For we cannot but speak the things which we have seen and heard.
xi
Now then we are ambassadors for Christ, as though God did beseech you by us: we pray you in Christ's stead, be ye reconciled to God.
xii
Thy word have I hid in mine heart, that I might not sin against thee.
xiii
Therefore being by the right hand of God exalted, and having received of the Father the promise of the Holy Ghost, he hath shed forth this, which ye now see and hear.
xiv
And Jesus said, I am: and ye shall see the Son of man sitting on the right hand of power, and coming in the clouds of heaven.
xv
But he, being full of the Holy Ghost, looked up steadfastly into heaven, and saw the glory of God, and Jesus standing on the right hand of God,
xvi
And killed the Prince of life, whom God hath raised from the dead; whereof we are witnesses.
xvii
Therefore we are buried with him by baptism into death: that like as Christ was raised up from the dead by the glory of the Father, even so we also should walk in newness of life.
xviii
But grow in grace, and in the knowledge of our Lord and Saviour Jesus Christ. To him be glory both now and forever. Amen.
xix
What? Know ye not that your body is the temple of the Holy Ghost which is in you, which ye have of God, and ye are not your own? For ye are bought with a price: therefore glorify God in your body, and in your spirit, which are God's.
xx
And the times of this ignorance God winked at; but now commandeth all men every where to repent:
xxi
Jesus saith unto him, I am the way, the truth, and the life: no man cometh unto the Father, but by me.
xxii
I am verily a man which am a Jew, born in Tarsus, a city in Cilicia, yet brought up in this city at the feet of Gamaliel, and taught according to the perfect manner of the law of the fathers, and was zealous toward God, as ye all are this day.