The King and His People Part 1
by John Lowe
(Laurens SC, USA)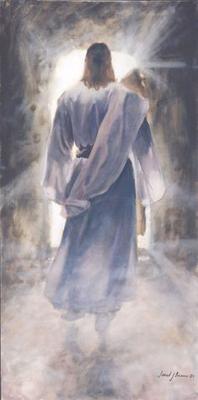 June 5, 2006

"The Kingdom of Heaven"

Lesson #1: "The King and His People"
Text: Exodus 19:1-9 (NLT)

Today we begin a series of devotions that I have called "The Kingdom of Heaven."

This series of devotions will cause you to think deeply about your citizenship and the realm in which you choose to live.

I am not talking about the citizenship that comes to us because we're Americans; I am talking about a greater citizenship than that, our citizenship in heaven.

Our citizenship in heaven will be the greatest accomplishment of The Kingdom of God.

It's also great to realize that I don't have to die before I receive the Kingdom of God because it is not only future, the Kingdom is present.

The Kingdom is here and now!

That's what Paul was talking about in Philippians 3:18-20 when he said: "For I have told you often before, and I say it again with tears in my eyes, that there are many whose conduct shows they are really enemies of the cross of Christ. Their future is eternal destruction. Their god is their appetite, they brag about shameful things, and all they think about is this life here on earth. But we are citizens of heaven, where the Lord Jesus Christ lives. And we are eagerly waiting for him to return as our Savior."

We are citizens of heaven right now.

We don't have to wait until we die because our name was written down in heaven when we accepted Jesus as our Lord and Savior.
Our place in heaven is reserved and kept for us by God, the Lord Jesus, and the Holy Spirit.

The Kingdom began in the Desert of Judea along the Jordan River as an odd fellow wearing a garment made of camel hair tucked in by a leather belt around his waist, and eating locust covered with honey began to preach, "Turn from your sins and turn to God, because the Kingdom of Heaven is near." (Matthew 3:2)
Matthew further states, "People from Jerusalem and from every section of Judea and from all over the Jordan Valley went out to the wilderness to hear him preach. And when they confessed their sins, he baptized them in the Jordan River." (3:5-6a)

It wasn't John the Baptist's striking appearance or his smooth and soothing words that drew them; it was the great anticipation of the Kingdom of Heaven that was unfolding in their presence.
The Jews had an understanding of God's kingdom, and they knew that one day a Messiah would come to save His people.

John's message was very simple; "Turn from your sins and turn to God, because the Kingdom of Heaven is near."

It was coming near because Jesus was coming.

The Bible tells us that one day Jesus came to the bank of the Jordan River as John was baptizing.

When John saw Him approaching, he pointed to Him, and proclaimed, "The Lamb of God who takes away the sins of the world."

The Kingdom of Heaven was exciting and enticing, but living in the Kingdom of Heaven requires us to understand certain principles.

However, before we look at those principles, let's see how God established His kingdom rule with Israel.

The Israelites arrived in the wilderness of Sinai exactly two months after they left Egypt.

Pharaoh chased them all the way to the shore of the Red Sea.
Their backs were to the Sea, and He thought; "Now I have them just where I want them."

But God made a path through the Sea for the Israelites, and they walked across on dry ground.

They escaped, but the Egyptians were drowned when they followed them.

Two months later they came to the base of Mount Sinai and set up camp there.

Then Moses climbed the mountain to appear before God.
The Lord called out to him from the mountain and said, "Give these instructions to the descendants of Jacob, the people of Israel: 'You have seen what I did to the Egyptians. You know how I brought you to myself and carried you on eagle's wings. Now if you will obey me and keep my covenant, you will be my own special treasure from among all the nations of the earth; for all the earth belongs to me. And you will be to me a kingdom of priests, my holy nation.' Give this message to the Israelites." Moses returned from the mountain and called together the leaders of the people and told them what the Lord had said. They all responded together, "We will certainly do everything the Lord asks of us." So Moses brought the people's answer back to the Lord. Then the Lord said to Moses, "I am going to come to you in a thick cloud so the people themselves can hear me as I speak to you. Then they will always have confidence in you."

Three months after God's people left Egypt, God brought them to the region of Sinai. (Exodus 3:12)

Here he gave Moses a message for the people.

The message had 3 parts, and it's all in verse 4: "You have seen what I did to the Egyptians. You
know how I brought you to myself and carried you on eagle's wings."
The first part of the message is "I delivered you from the Egyptians."
God delivered the Israelites, not for them, but to display His glory.
That's what God says in Exodus 14:17-18: "Yet I will harden the hearts of the Egyptians, and they will follow the Israelites into the sea. Then I will receive great glory at the expense of Pharaoh and his armies, chariots, and charioteers. When I am finished with Pharaoh and his army, all Egypt will know that I am the Lord!"
One of the greatest miracles in all of history was about to occur: The LORD instructed Moses ..."Tell the children of Israel to go forward. But lift up your rod, and stretch out your hand over the sea and divide it. And the children of Israel shall go on dry ground through the midst of the sea."
The Egyptian army was drowned in the sea by at the hand of God.
The Israelites were now free from Egyptian bondage after 430 years of oppression.
Can you see the imagery we have here?
Egypt represents the bondage of sin in our lives.
Only God could have freed Israel from bondage.
Only God can release us from our bondage of sin.
He removes our sin as far as the east is from the west at the moment of salvation by faith in the Son of God.
We have been set free from the penalty and guilt of sin since no confessed sin can be held against a believer.
God said to Moses, I delivered you from the Egyptians, and then he gives the people the second part of the message--"I carried you on eagle's wings."
What does that mean anyway? "I carried you on eagles' wings."
Perhaps this illustration will help.
A mama eagle will make a nest, eight feet by eight feet.
She will fill it up with sticks, leaves, and animal fur, making a cozy nest for her chicks.
When the time comes, however, they will become a little less comfortable.
The mother eagle will take them to a great height, and drop them.
The eaglet begins to flutter, he's never done this before, and he's not sure what to do, so he continues to flap his wings.
And he's heading down fast.
As the little fellow plummets to earth, mama eagle watches, and what does she do, she swoops down and picks the little bird up right before he hits the ground.
But what does she do when she regains her original altitude?
She drops it again and as he almost hits the ground she swoops down to save him and bears him up.....on eagles' wings.
And that's exactly what the Lord is saying to Moses.
He wants you to live a long, easy life, filled with joy and happiness.
God knows what is best for you, and God wants to bear you on eagles' wings; it's OK if you fall, because like the mama eagle, God will catch you when you fall.
And no matter what it takes, God will teach you to fly.
If you disobey God's Commandments, God knows that you will fall.
God knows this, and there will be consequences for your actions if you disobey His Commandments.
God is saying, "Oh my people, how I love you and want the best for you, won't you only trust in me?"
That's what God is saying to us today; if we will only listen and trust and obey Him everything will fall into place, everything in our lives will be right, the way God wants them to be, and the way that they should be.
He carried the Israelites gently, and safely, and He provided for them and gave them the power to defeat their enemies.
God said, "I delivered you from the Egyptians", and then He said, "I carried you on eagle's wings."
And in part 3 of his message God says, --I brought you to myself.
God was stating that He was a personal God and desired intimacy with His people.
God not only wanted them to be delivered, He wanted them to be with Him.
But they couldn't be with God; they couldn't be good enough and they couldn't do enough good, but God made a way.
God still offers this leadership into the Kingdom of God today.
Answer this question: Has He delivered you from the bondage of sin?
Have you experienced His protection and provision on the eagle's wings of His care and love?
Are you experiencing intimacies with God on a daily basis?
God's offer still stands today.
Are you ready to be a citizen of the Kingdom of Heaven?
If so you will experience change in every area of your life.
Let's consider some things about a Kingdom.
A Kingdom:
* Has a king--our Father is the King over His kingdom, and Jesus is seated at His right hand.
All power and authority has been given to Him by the Father.
And Jesus will be the one to judge men on the day when all men must appear before Him.
* A king has a people.