The Management of Pain Part 2 of 2
by John Lowe
(Woodruff, S.C.)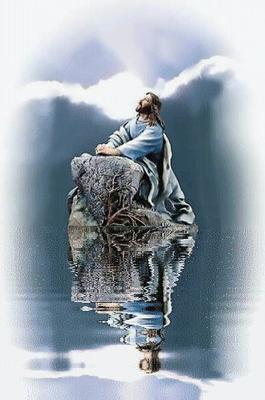 When you pray for relief from the pain that plagues your body and seemingly there is no answer, what will you do? You will not be able to ignore the pain, because pain is no illusion. We know that Paul's prayer was answered, although the thorn was not removed, for God said, "My grace is sufficient for thee." When God doesn't remove troubles and temptations, He will give us grace sufficient to get through them. God's grace is sufficient to comfort and strengthen us. However, Paul used all possible and proper resources for the management of his pain.


First, Luke was a physician and he was also Paul's traveling missionary partner through Asia Minor and on many of his journeys from then until he suffered martyrdom in Rome. Dr. Luke must have been a great comfort to Paul when he needed relief from the pain.

Second, Paul accepted pain as something that was permitted by the will of God even when he could not understand it.

Third, Paul offered thanksgiving to God in the midst of his suffering. This does not mean that he thanked God for his suffering: rather, in the midst of his pain, he found things for which he could be thankful. His words to the Thessalonian believers bear this out: "Be joyful always; pray continually; give thanks in all circumstances, for this is God's will for you in Christ Jesus" (1 Thess. 5:16-18).

Are you searching for something to be thankful for in the midst of great pain? Something that creates a positive way of thinking and an open mind and heart, through which God can minister to us in our times of need. You don't have to look far, because God loves and cares for you.

Forth, Paul made the most and best of each day. He tried not to let what happened yesterday distress him in the present. He tried not to worry about tomorrow.

Fifth, Paul did not let bitterness rule and ruin him when pain throbbed through his body. A dramatic illustration of the manner in which he dealt with pain is revealed in his experience in the Philippian jail, when, following a cruel beating, he and Silas "were praying and singing hymns to God, and the prisoners were listening to them" (Acts 16:25).

Sixth, Paul believed that through Jesus Christ he could overcome the painful circumstances of life. He said that when he was made weak through physical or emotional pain, he would go out of himself and reach out to Christ, that's why he could say, "When I am weak, then I am strong."

Many people have this false impression that if they try to be good and try to do right that God will exempt them from pain and suffering and trouble. This way of thinking is unrealistic and unbiblical. It is contrary to the experience of great saints.

It is not always good to use one's self as an example, but as I wrote this lesson, I thought of the many times that I have told others about how God has helped me get through physical problems. He has brought me through heart surgery, two hip replacements, two knee surgeries, two hand surgeries,
gallbladder surgery, depression, high blood pressure, sleep apnea, hernias, a broken neck, pneumonia, arthritis, bulging and cracked vertebrae in the back, neuropathy in my feet, diabetes and more. I have prayed and asked God to heal me each time, but each time the answer has been, "I will get you through it." The problems still exist and I still have pain, but I am getting through it with God's help.
Now I am able to look back and see that some of these troubles were placed on me by God for my own good. Several times sickness made me turn away from a sinful lifestyle and turn back to God. Several times He put me in a position where He was my only hope. I can see now that these things have made my faith in Him stronger.
I depend upon Him now, and not on myself or others. But let me tell you of my hero. His name is Michael Epps. I first met him when Sierra and I began a Sunday morning worship service at The Inn at Laurens. Michael was around 40 years old; he was blind and had severe diabetes. But that's only his "thorn in the flesh." He wrote what I call spiritual poetry; poems that are based upon scripture. And I loved to hear him pray. His prayers recognized the holiness of God, and they brought praise and worship. He lived several years at Laurens Memorial Home, and he was a strong witness for Christ there also, just like he was at the Inn.
The amazing thing about him was that despite all his problems he never complained. He was always giving encouragement to others. He was my friend and he is a good example of one who copes with pain by trusting God. Michael died last year, but I thank God for bringing us together. I believe that Jesus helped him to live with his physical problems.
Jesus came to save, but he also helped people cope with pain. We have no record in the Scriptures of Jesus ever turning away from those who were in pain. He healed the sick. He gave sight to the blind and hearing to the deaf. He enabled the lame to walk.
With faith in His love and kindness, we can face the pain that comes our way. We can be assured that God's blessings will rest on our doctors and modern medical facilities, and we should not hesitate to seek these services as we cope with pain. Jesus also came to help us cope with the pain of being fallen creatures, mistake-makers, sinners who are lost and do not know the way home.
Jesus came to help us cope with our incompleteness and our spiritual deadness toward God. Jesus came to help us avoid the agony of missing heaven when this life is over. He died on a cross and conquered death and the grave in order to prepare for us a home in heaven.
Let us trust Jesus to help us overcome all of the pain associated with being human beings, and let us rejoice in the fact that there will come a day when there will be no more pain.