The Mindset of a Misguided Militant
by Dennis Michelson
(Painesville, Ohio)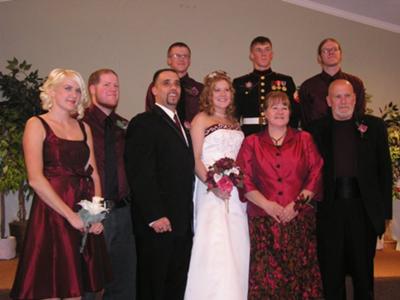 Luke 9:49-56


Introduction: It has become fashionable for Christians to join all kinds of special "causes". I am constantly bombarded with appeals to attend rallies, join in marches, and show my support (often my protest) of things people deem to be unbiblical. When I fail to attend - or even worse, fail to send in a donation - then I am labeled a non-militant, compromising, sissy-preacher.

During the past few days our community has grieved over the loss of a young marine who was killed in combat. There has been a general outpouring of grief and strong support for the family of the marine. The funeral service was conducted today and hundreds were in attendance.

The streets were lined with emergency vehicles, waving flags, long lines of bikers, and a host of veterans. In the midst of the mourning a small group from a so-called Baptist Church in Kansas were there to protest. They have made it their mission to attend the funerals of fallen soldiers to express their belief that God is judging America for its support of homosexuality and other issues.

The focus of many shifted from supporting the grieving family and friends to taking their anger out on the out-of-state Baptists who invaded the sanctity of our collective community sorrow.

How can anyone, especially in the name of Christ, think they are advancing the cause of right and righteousness by protesting America at the funeral of one who gave his life to defend it?

There are many issue-oriented churches today who have pretty much "gone to seed" with their militant stance against one cause or another. The text before us demonstrates how it is possible to zealously march under the banner of Christ and in effect, do the work of the Enemy.

1. Denomination Becomes A Criteria For Condemnation (9:49-50)

John pointed out to Jesus that someone of another communion was casting out devils. John's remedy for this was to forbid him from any kind of ministry. The Lord's response was "Forbid him not." The reason for the Lord's response was "for he that is not against us is for us."

We need to let that observation sink in a bit since we sometimes think that if people are not like us then they must be against us. There are many denominations but essentially only two camps - those for Jesus and those against Jesus. May God give us wisdom to know the difference between the two.

2. Focus Is On Minor And Not The Major (9:51-53)

Three times the text mentions "his face." The focus of the Lord was on going
to Jerusalem to accomplish the major purpose of His ministry. "He steadfastly set his face to go to Jerusalem." Everything else was incidental to that mission.
Along the way, the Samaritans snubbed Christ for religious and possibly racial reasons. The Lord Jesus remained focused but His disciples did not. We seem to suffer from an Attention Deficit Disorder sometimes and sacrifice the permanent on the altar of the immediate. How many Christians have resorted to chasing mice when there are still lions on the loose?
3. Substitute Old Testament Imprecation For New Testament Evangelization (9:54)
James and John are not only the sons of thunder but they aspire to become the sons of lightening as well. Notice their reasoning for raining down fire and consuming the Samaritans - "even as Elias did?" Most of the misguided militants seem to be stuck in the old dispensation.
We conveniently grab an Old Testament example to load our gospel guns so we can blow our enemies into the bottomless pit. This is not exactly the same as loving your enemies and praying for those who despitefully use you. By the way, Christ will rain down fire on the right heads, at the right time, and in the right amount, but that is a future dispensation. Our message for now is to proclaim "behold the lamb of God".
The Lion of the tribe of Judah comes a bit later. I fear that many who profess to be premillenial in eschatology act like they are postmillennial in their methodology. They want to bring in the kingdom by force of arms.
4. They Believe They Are Doing God's Work, But Are Actually Helping Satan (9:55-56)
Sincerity without verity will become vanity. What a stinging indictment when Jesus says, "Ye know not what manner of spirit ye are of." Those Baptists at the funeral today believed they were doing the work of the Lord but I suspect that they "know not what manner of spirit" they are.
Never forget it! "For the Son of man is not come to destroy men's lives, but to save them." When will we learn that standing out in the street screaming at lost people was never a method employed by our Savior.
Dead men will never come to life by militant confrontation. However there is some hope if we drop our protest signs, walk across the street, and try a little missionary evangelization.
By the way - look at the end of verse 56. Jesus did not stop in Samaria and launch a protest. He simply went to another village. He had more important things to do.