THE MISSING LINK
by ccrobey@charter.net
(Trussville, AL, 35173)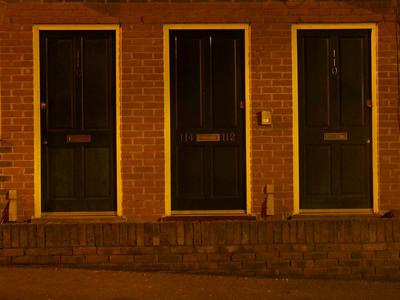 PROLOGUE

What if I told you of a mystery, so geographically and demographically compassing that it would span one's life time. A mystery that moves through one's yesterday, today and tomorrow.

"I wouldn't believe it", you would probably respond.

Much like you, I probably would not have either, if not for the vision. The vision of all visions. A vision of one's three life times, of yesterday, today, and tomorrow.

"How could such a vision do that?",
"That, my good friend, "is the mystery."

So, my I encourage you put this unique fiction mystery blog to practice, within your private life. I am confident that you will have as much fun reading it as I had in its writing. As Christians, our days may not only be numbered but secure in the hands of our living Creator. Thus, "The Missing Tomorrow".

"Remember your leaders, who spoke the word of God to you. Consider the outcome of their way of life and imitate their faith. Jesus Christ is the same yesterday and today and forever." (Hebrews 13:7-8)

I can't rightly explain how it happened, to me of all people, an educated professor of religion.
Coming home from the college, although totally tucker out from the rigors of the week, I just had to get with it, as time was running out.

I was in my study, lap top in hand, preparing for my graduate doctoral dissertation, when the lap top began to fade away, and then my entire room quickly faded away into a vision.

I found myself looking straight into a large multifaceted complex. Walking across the front, I was unexpectedly greeted by a little old man sharply decked out from head to toe in a bellman's uniform. On his big golden belt was a big gold matching key labeled "opportunity".

His opening marks somewhat strange, as he began to talk. "Welcome, my good friend, I have been waiting for you. Come now follow me".

Approaching the complex, three distinct large ornate gold trimmed entrance doors were directly in front of my vision. "Then he spoke.

"Here in front of you are three well marked doors. Doors of yesterday, today and tomorrow. Now I ask you, my friend, which door would you prefer to enter, jingling the golden key as he spoke.?

"You've got me there, Sir. Just let me think a minute, was my response" And that I did, with no real definitive conclusion.
Anticipating my uncertain response, this kind stranger apparently decided to help me out, by responding respectively.

"It's very simple. Entering "yesterday's" door will not ever change one's past. And if one enters "tomorrow's door it is instantly changed to "today".

My good friend, the scripture teaches us to number our days. For you see our days are limited, accordingly to God's eternal plans. So, it's wise to number them. Starting with today, you should not look back, nor just watch and wait for tomorrow. We are to learn from today's ups and downs, moving forward. In scripture language, it is calculated as faith. (Hebrews 11:1) Which will always be pleasing to our Creator. (Hebrews 11:6)

"In other words, you should not just wait passively, as the days go by, but you should prepare ahead".

"But kind Sir, I can't help what may happen, divinely speaking".

"You are so right, my friend. You must not only commit today's activities but also what is yet to come, to prayer. For it doesn't matter what may have
happened, you must simply leave it all up to the one who created you for His purpose.''
"I realize it can be hard to come into the presence of an all-powerful, all knowing Creator What can we tell Him that He doesn't already know? However, He will never leave us trapped within ourselves, without His eternal word. (2 Timothy 3:16-17) He is always ready and willing to talk with us." (Psalm 27:8) And the best way to talk to God is from His own word. (Galatians 5:25), he concluded.
"Well, you are surely right on. May I just ask who you are and where you came from? You are no ordinary person, for I surely know as much, being an educated student of theology myself", turning around quickly for his response.
Nonetheless, I was never given the golden key. Never given a chance to try one of the golden locks. For he was instantly gone. And so were the three golden trimmed doors which started it all, this most unusual vision.
In place of it all, I was home in my study staring at my trusted lap top computer, as my phone was ringing off the wall. Message after message reminding me not to forget the deadline of my doctoral dissertation entitled "The Missing Tomorrow". The Doctorial Committee was to meet the following week. Do I have a surprise for the Doctoral Committee? Amen!
EPILOGUE
"And afterward, I will pour out my Spirit on all people. Your sons and daughters will prophesy, your old men will dream dreams, your young men will see visions.(Joel 2:28)
As I write this blog, my desk top daily inspiration almanack displays today thought "As a child, it was my dream to make a perfect bar of soap, but somehow it just slipped away." This providential satire really hits the spot, with respect to this blog, would you not say.
"So, what happened to this dedicated religious zealot character? "
"What about the visions, did they continue?" No, I don't feel they were meant to. He not only got the message, but his dissertation was a big success, among his peers. Not only did his life change but so did the lives of many others. So did his position in his college, as well as his pocketbook.
At first, he didn't actually expect such a vision. Nor did he intend to discover what he did. Once it began, he just had to stick around, regardless of never entering the doors.
You see, we all often times wish to regress to our past. And we will never get to tomorrow. So, it's now or never, to praise His name. (Psalm 37:4)
Now that you have read this short fiction blog, can you put yourself in this character's place? Do you see yourself, in the blogs mirror?
Scripture tells of God guiding His people through all kinds of circumstances. Please click on the following scriptures. (Isaiah 40:11), (Exodus 13:21), (Genesis 19:16), (Acts 12:7), (Micah 5:4)
So, how may we reach the same results? We are to "pray continually" (1 Thessalonians 5:17) because it's impossible to discern God's leading in our lives without prayer. (Isaiah 30:15)
You see,1 the temptation we often face is to run our own lives, then when things don't go well, we ask God to step in. Not so, however. (Psalm 25:1,4-5)
So, why not just take a minute now, and whisper a little prayer. (Psalm 25:1,3-5) (Psalm 27:11,13) (Psalm 61:1-4) Amen !