The Peace of Christmas Part 1 of 2
by John Lowe
(Woodruff, S.C.)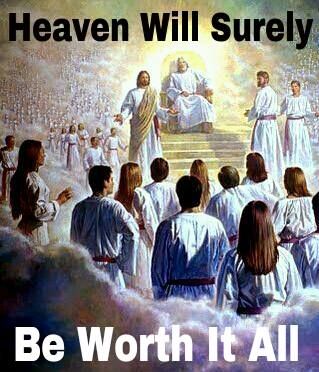 And He shall stand and feed His flock In the strength of the Lord
12-03-05

Title: The Peace of Christmas

Text: (Micah 5:1-5)

Call to Worship: Behold, I bring you good tidings of great joy which will be to all people. For there is born to you this day in the city of David a saviour, who is Christ the Lord (Luke 2:10 –11).



Introduction

Can there really be peace on earth? Since the beginning of recorded history, the world has been entirely at peace only 8% of the time. In other words, in over 3,100 years of recorded history, only 286 have been without war. During that same period of time, 8,000 treatises have been broken as well. And what about personal peace? Peace at home? Peace at work? Financial peace?

In the midst of national uncertainty brought on by terrorist attacks, and personal turmoil resulting from high unemployment and natural disasters, can the hope of Christmas still deliver peace? The prophet Micah lived between 725–610 B.C, during the reins of Israel's kings; Jotham, Ahaz, and Hezekiah. He came from the poorer class of Israel and was acutely aware of the injustices of the rich. Micah explained that because of the sins of Israel, God had sent the cruel armies of the Assyrians as His arm of punishment. However, the people were not to lose hope.

Following God's discipline, would come a time of tremendous blessings; blessings connected with the coming of the Messiah. At some time in the future, he predicted, a woman will give birth to a child in Bethlehem. This child, proclaimed the prophet, "will be their peace" (v.5). Some 700 years later, in a stable on the outskirts of Bethlehem, a virgin by the name of Mary gave birth to this promised Messiah who brought peace. But the peace He brought was peace with God, not peace between men or nations. He would break down the barrier between God and man and reconcile mankind to God by His death on a Cross.

Micah's prophesy of peace on earth is for a time that today is still in the future when all the equipment of war will be consumed. It can only refer to the Second Coming of Christ and His reign over the earth for a thousand years. It will be a time of peace, since the Lord will have put down all rebellion, all opposition and all the forces of evil that are around today.

Isaiah likewise called Jesus the "Prince of Peace" (Is.9:6). "Prince of Peace" refers to a rich, harmonious life given by Jesus. But there can be no peace on earth until He is reigning. His government is not stagnant; there is increase and growth. No two days are going to be alike when He is reigning. He is going to occupy the throne of David. This is a literal throne that He will occupy at His Second Coming. Justice will be dominant in His rule. God's zeal, not man's screwball plans will accomplish this.

Micah, in the fifth chapter of his book, tells how God is going to bring peace to the world. I'll read the first five verses.

1 Now gather yourself in troops, O daughter of troops; He has laid siege against us; They will strike the judge of Israel with a rod on the cheek.
2 "But you, Bethlehem Ephrathah, Though you are little among the thousands of Judah, Yet out of you shall come forth to Me The One to be Ruler in Israel, Whose goings forth are from of old, From everlasting." (This verse is a prophesy that the Messiah will be born in Jerusalem.)
3 Therefore He shall give them up, Until the time that she who is in labor has given birth; Then the remnant of His brethren shall return to the children of Israel.
4 And He shall stand and feed His flock In the strength of the Lord, In the majesty of the name of the Lord His God; And they shall abide, For now He shall be great To the ends of the earth;
5 And this One shall be peace.

Here's the good news; you don't have to wait until Jesus returns to experience peace in your life, because you can have—Peace through Forgiveness.

What type of peace does Jesus bring? Jerome, an early church father, had a dream one night in which Jesus visited him. In the dream, Jerome collected
all his money and offered it to Jesus as a gift. Jesus said, "I don't want your money." So Jerome rounded up all his possessions and tried to give them to Jesus. Jesus responded, "I don't want your possessions." Jerome then turned to Christ and asked, "What can I give you? What do you want?" Jesus simply replied, "Give me your sins. That's what I came for; I came to take away your sins." Forgiveness of sins! That is the essence of the peace Christ gives. Without that forgiveness, you and I cannot experience true peace. Once we accept Christ's forgiveness, then we can experience His peace.
Marjorie Holmes was struggling with some past failures in her life until she got an interesting letter from a friend. The letter related to a recent visit this woman had with her granddaughter when they went to see a plane write messages in the sky. The young girl loved watching the words being drawn in the air, but was puzzled when the letters started disappearing. She studied the situation for a moment then suddenly blurted out, "Maybe Jesus has an eraser!" When we find ourselves wrestling with our own fallen humanity, we can take comfort in the fact that God is able to erase all of our failures with his remarkable eraser . . . a cross.
His peace is characterized by three truths.
FIRST, THE PEACE CHRIST GIVES IS ABOVE CIRCUMSTANCES. Happiness is dependent upon one's circumstances. Can you imagine being happy in jail, when you're told that you have a deadly disease or at the death of a loved one? Perhaps nothing causes more misery than war. World War I affected many millions of people; most of whom were innocent victims. Battles were fought from trenches, where the soldiers were forced to live for months. Neither side was able to gain the advantage in spite of the introduction of modern day war machines, including tanks and the airplane. Poison gas was used by both sides with deadly results. But there were reports from the front of charitable acts during one brief period of peace.
This story has been told in a variety of ways, but this is the researched version that appeared in newspapers nationwide on December 25, 1994, from the Associated Press, dateline London. Eighty years ago, on the first Christmas Day of World War I, British and German troops put down their guns and celebrated peacefully together in the no-mans land between the trenches. The war, briefly, came to a halt.
In some places, festivities began when German troops lit candles on Christmas trees on their parapets so the British sentries a few hundred yards away could see them. Elsewhere, the British acted first, starting bonfires and letting off rockets. Pvt. Oswald Tilley of the London Rifle Brigade wrote to his parents: "Just you think that while you were eating your turkey, I was out talking and shaking hands with the very men I had been trying to kill a few hours before! It was astounding."
Both armies had received lots of comforts from home and felt generous and well-disposed toward their enemies in the first winter of the war, before the vast battles of attrition began in 1915, eventually claiming 10 million lives. All along the line that Christmas Day, soldiers found their enemies were much like them and began asking why they should be trying to kill each other. The generals were shocked. High Command diaries and statements express anxiety that if that sort of thing spread it could sap the troops' will to fight. The soldiers in khaki and gray sang carols to each other, exchanged gifts of tobacco, jam, sausage, chocolate, and liquor, traded names and addresses and played soccer between the shell holes and barbed wire. They even paid mutual trench visits.
This day is called "the most famous truce in military history" by British television producer Malcolm Brown and researcher Shirley Seaton in their book "Christmas Truce." The point is that there can be peace even in the worst of circumstances, because peace isn't determined by outside forces unless we allow it to be. Peace is the result of Christ living in my heart. Peace is the assurance I am safe in His hands, no matter what may be going on around me. Peace is trust in the midst of turmoil.