The Power of Love
by William Gonzalez
(Woodstock Illinois )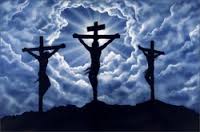 The most powerful force in the Universe, on a scale we can't perceive...
Is the power of love that shines from God, for us to reflect and to receive...

Even in total darkness, God's light shines on all that's fair...
No matter the place or person, God's power is everywhere...

Faith is known to move mountains, but love keeps the Universe in motion...
It's power consists of truth, charity, hope, mercy, affection and constant devotion...

Because of love we were created and formed by the Master's rod...
For love is greatest of any power, because love is Almighty God...