The Problem of the Proper Use of the Body - Page 5 of 8 (series: Lessons on 1 Cor.)
by John Lowe
(Woodruff, S.C.)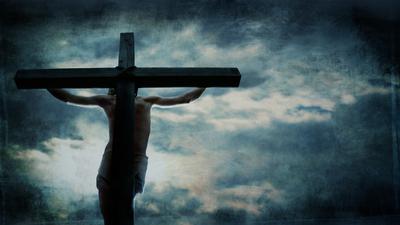 What has been said about marriage can also be said about fornication—what has been done lives morally in both, whether in the case of husband and wife or in unlawful union. It is true that marriage in its moral value for born again believers involves the most intimate association between husband and wife—for the joint service of God and for the specific purpose of bringing up children to the glory of Him who is the author of all life. The mere gratification of lust is the complete distortion of this and is detrimental to spirituality and will hinder spiritual growth.


There is nothing more beautiful than marriage when two persons are truly joined in holy matrimony. They are no longer two; they become one flesh, and the desires of their lives should be one. That desire should be to glorify their Lord and Savior, Jesus Christ.

The scripture teaches that if two people carry on an illicit sexual practice they become one body, one flesh; and that which God intended to be high, noble, and beautiful becomes low, ugly, and degrading. There is nothing that will destroy an individual as quickly as promiscuous sexual practices, whether it is fornication or adultery. Here the Holy Spirit warns not only the believers in Corinth, but all believers even unto this present hour and until we are caught up into Paradise to be with Jesus—Nothing can stand in greater opposition to the honorable relations and alliances of a Christian man than this sin. Knowing this, how can one in so close a union with Christ as to be one spirit with him, become so united to a harlot that he becomes one flesh with her? And can a greater indignity be done to Christ or us? When fornication is committed, the parties involved share a common life. In the same sense, one cannot serve God and mammon, or share in the life of Christ and in the life of Belial. It is inconceivable that one can be simultaneously joined to Christ and to the body of a harlot.


17 But he that is joined unto the Lord is one spirit.

But he that is joined unto the Lord
The spiritual union expressed here is the same as that spoken of by the Lord Jesus when addressing His disciples: "At that day ye shall know that I am in my Father, and ye in me, and I in you" (John 14:20; KJV). "That day" began on Pentecost. There was no more doubting after the Holy Spirit was sent. "That day" still comes to every soul that completely surrenders to the will of Christ. In John 15.4 and 5 Jesus said, "Abide in me, and I in you. As the branch cannot bear fruit of itself, except it abide in the vine; no more can ye, except ye abide in me. I am the vine, ye are the branches: He that abideth in me, and I in him, the same bringeth forth much fruit: for without me ye can do nothing." There is a similar declaration found in John 17.21-23: "That they all may be one; as thou, Father, art in me, and I in thee, that they also may be one in us: that the world may believe that thou hast sent me. And the glory which thou gavest me I have given them; that they may be one, even as we are one: I in them, and thou in me, that they may be made perfect in one; and that the world may know that thou hast sent me, and hast loved them, as thou hast loved me." When the believer fully realizes the existence of this union with Christ and allows the Holy Spirit to keep this fact utmost in his thoughts, then that believer will conform to the mind of Christ and to the will of God for his life; and this can happen only when the individual knows and recognizes this clear fact and surrenders to it. When we are saved by God's grace, we become part of Christ and He becomes part of us. We are then members of His body and He abides in our body. Here the apostle introduces a concept that "suggests to us the highest possible unity between the believer and the Lord. Many other forms are used to express this identification, but none approach this in the concept of inseparable oneness. The sheep may wander from the shepherd, the branch may be cut off from the vine, the member may be severed from the body, the child alienated from the father, and even the wife from the husband, but when two spirits blend in one, what can possibly part them? No outward connection of unity, even of wedlock,
is so emphatically expressive of the perfect merging of two lives in one." The true Christian, having been joined to the Lord through his conversion from sin, is one in spirit with the Lord, seeking in all things to conform his thoughts, words and deeds to such actions as are approved by the Lord and in harmony with the Holy Spirit. This imposes the highest conceivable obligation to refrain from fornication. God help us to realize this solemn fact and to conduct ourselves accordingly.
is one spirit.
This union between God and men is a spiritual one; it is complete and perfect; close and unbreakable; as a consequence of it, God's chosen ones come to have and enjoy the same spirit in a lesser measure, which Christ their head and Mediator has without measure: for this reason they have the Spirit of God, as a spirit of illumination and conversion, of faith and holiness, of adoption, and as the earnest, pledge, and seal of their future glory. It is paramount then that fornication, which makes them one flesh with a harlot, be abstained from. He who is united to God, by faith in Jesus, receives his Spirit, and becomes a partaker of the Divine nature. Who would ever want to change such a relationship for communion with a harlot; or for any kind of sensual gratification? Anyone who can, must be very deeply fallen into sin and far from God!
18 Flee fornication. Every sin that a man doeth is without the body; but he that committeth fornication sinneth against his own body.
Flee fornication.
It has been pointed out previously in our study that fornication was one of the predominant sins in the city of Corinth. Paul knew that the members of the Corinthian church were in grave danger of succumbing to the immoral influences that were all around them; therefore he gave a clear command that they were to FLEE FORNICATION. Paul doesn't tell us to be brave and resist the lustful passion of sexual immorality, but to flee from its very presence. Many have fallen because they underestimated the power of lustful passion, or thought they would "test" themselves and see how much they could "take." Instead, we should follow the example of Joseph, who fled from sexual immorality—even when it cost him something to do so (For his story see Genesis 39:7-21).
Paul does not say that Christians should flee sex, only sexual immorality. God gave sex as a precious gift to mankind, and uses it powerfully to bond husband and wife together in a true one-flesh relationship. So as Hebrews 13:4 says, the marriage bed is undefiled—the sexual relationship between husband and wife is pure, holy, and good before God. "Marriage is honourable in all, and the bed undefiled: but whoremongers and adulterers God will judge" (Heb 13:4; KJV). But sexual immorality works against God's good purpose for sex, working against a true, godly one-flesh relationship. Sex outside of marriage can be exciting, but it can't be enriching. We are reminded that Paul uses the Greek word porneia, which refers to a broad range of sexual sin. To flee sexual immorality means more than just to not have sexual intercourse with someone we are not married to: It means to flee sexual gratification or thrills one might find from pornographic videos, movies, magazines, books, or Internet materials.
Whatever else it may be, if it is hurtful, scandalous, and unbecoming Christians; avoid it, and anything that may lead to it or be an incentive to do it. Some sins, or temptations to sin, may be reasoned with, but in the cases of fornication and adultery, if you try to parley you are finished; do NOT reason, but FLEE! Hate, detest, and escape from every kind of uncleanness. Make it your habit to flee.
The lust of the flesh is a horrible, deadly master. It is extremely dangerous to be exposed to such things or to be part of a conversation discussing these types of things. The sin of fornication is against:
(a) God: There is none greater in this house than I; neither hath he kept back any thing from me but thee, because thou art his wife: how then can I do this great wickedness, and sin against God? (Gen 39:9; KJV).
(b) One's body (as here).
(c) The church.
(d) The institution of marriage.
(e) The life of the nation.
(f) The very soul itself: But whoso committeth adultery with a woman lacketh understanding: he that doeth it destroyeth his own soul. (Prov 6:32; KJV).
The only way to deal with the sins of fornication and adultery is to FLEE from them in the same way you would flee from a poisonous snake, a deadly plague, or a viscous dog.