The Problem of the Proper Use of the Body - Page 7 of 8 (series: Lessons on 1 Cor.)
by John Lowe
(Woodruff, S.C.)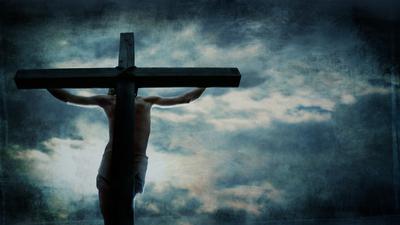 which is in you, which ye have of God,

This stresses the fact that every born again believer possesses the Holy Spirit. The body is Holy because the inner man is justified by the blood and indwelt by the Holy Spirit. It is absurd to believe that a person can be a child of God and not possess the Holy Spirit! Thanks to scripture there many facts known about the Holy Spirit:
1. It is the Holy Spirit that convicts of sin, and draws us to God: "No man can come to me, except the Father which hath sent me draw him: and I will raise him up at the last day" (John 6:44; KJV). Also: "Nevertheless I tell you the truth; It is expedient for you that I go away: for if I go not away, the Comforter will not come unto you; but if I depart, I will send him unto you…And when he is come, he will reprove the world of sin, and of righteousness, and of judgment…Of sin, because they believe not on me" (John 16:7-9; KJV).
2. Every believer possesses the Holy Spirit: "But ye are not in the flesh, but in the Spirit, if so be that the Spirit of God dwell in you. Now if any man have not the Spirit of Christ, he is none of his" (Romans 8:9; KJV).
3. Every believer is lead by the Holy Spirit: "For as many as are led by the Spirit of God, they are the sons of God" (Romans 8:14; KJV).
4. The Holy Spirit assures us that we are the children of God: "The Spirit itself beareth witness with our spirit, that we are the children of God" (Romans 8:16; KJV).
5. We are sealed by the Holy Spirit: "And grieve not the holy Spirit of God, whereby ye are sealed unto the day of redemption" (Eph 4:30; KJV).
6. We are told to be filled with the Spirit: "And be not drunk with wine, wherein is excess; but be filled with the Spirit" (Eph 5:18; KJV).

It is not possible to be without the Holy Spirit, and at the same time be a child of God; because He is the One who draws us to Christ. He comes to live in our hearts the moment we believe. He teaches us, guides us, and directs us into spiritual pathways and into the will of God. It is true that all believers are NOT entirely surrendered to the Spirit, but all believers do possess the Spirit—and we will learn in Chapter 12 that we are all baptized into the body of Christ by and through the Holy Spirit.
Jesus died on the Cross to save us from sin. The moment we believe, we are saved, the soul is redeemed, and the body will be redeemed at the first resurrection. It was pointed out earlier that we have the assurance that the God who raised up Jesus will raise US up—there is no doubt about it. Those of us who are redeemed are sure that we will be raised, because the purchase of this body was included in redemption. It will be sown in dishonor, and raised in glory, to be like His glorious body. What a wonderful instance of His grace and love for us; that He would be bestowed upon them, to regenerate, renew, and sanctify them, to implant every grace, to make them a fit habitation for God, and for the inheritance of the saints.

Notice, Paul is not telling them that they can become more spiritual by receiving the Holy Spirit. The fact is they already received the Holy Spirit. He dwells within them. This fact, instead, introduces the essential truth of verse 20.
and ye are not your own?

The fifth argument against this sin of fornication is that the bodies of Christians are the temples of the Holy Ghost which is in them. Soul, spirit, and body, we belong to the Lord who purchased us: "For whether we live, we live unto the Lord; and whether we die, we die unto the Lord: whether we live therefore, or die, we are the Lord's…For to this end Christ both died, and rose, and revived, that he might be Lord both of the dead and living" (Romans 14:8-9; KJV). Here we have the reason for Christ's death: The apostle does not say that this was
the only reason, but that it was a main purpose, or an object which he definitely had in view. This declaration is introduced in order to confirm what he had said in the previous verse, that in all circumstances we are the Lord's. This he shows by the fact that Jesus died in order that we might be his. And if we are His, we are not our own masters, and we are not free to live to satisfy our own lusts; men do not have power over their bodies to abuse them by fornication, or other acts of uncleanness; you are bound to God, and you are accountable to him. The fornicator treats his body as if it were "his own," to give to a harlot if he pleases. But we have no right to alienate our body which is the Lord's. In ancient servitude the person of the servant was in every respect the property of the master, not his own. Purchase was one of the ways of acquiring a slave. Man has sold himself to sin: "For we know that the law is spiritual: but I am carnal, sold under sin" (Romans 7:14; KJV). But Christ buys him Himself, to serve Him (See Ro 6:16-22).
Some Christians think that the devil cannot possess a Christian's spirit or soul, but that a Christian's body can be filled with demons, so that the Christian must have those demons cast out by another person. But Paul makes it clear that our bodies belong to Jesus just as much as our spirits. He is the owner of my body, and He is not sub-letting to demons! Ironside was right when he said, "Glorify God in your body and the spiritual side will take care of itself."
20 For ye are bought with a price: therefore glorify God in your body, and in your spirit, which are God's.
For ye are bought with a price:
Paul declared, "For I determined not to know any thing among you, save Jesus Christ, and him crucified" (1 Cor. 2:2; KJV). Paul did not enter into philosophical discussions that create strife. He simply stayed right with the preaching of the Cross of Christ. He preached a crucified Savior, One who had died for the sins of the world. That is the type of ministry which is so desperately needed today. Paul also said, "But we preach Christ crucified, unto the Jews a stumblingblock, and unto the Greeks foolishness" (1 Cor 1.23; KJV); and "Purge out therefore the old leaven, that ye may be a new lump, as ye are unleavened. For even Christ our passover is sacrificed for us" (1 Cor 5.7). The purchase price paid by the Lord Jesus was not gold and silver, but his own shed blood, and it brought about a change of ownership. Jesus said to His disciples, "I came not to be ministered unto, but to minister. I came not to be served, but to serve. I came to give my life a ransom for many." And he did just that. He paid the ransom, paid the sin debt, and made freedom and liberty possible for all who will have faith in the finished work of Jesus Christ. He purchased us completely; and when we stand face to face with him on the glorious day of the first resurrection, we will be like Him.
Since it is a divine fact that we are "bought with a price," then it is only reasonable that we should glorify God in our bodies. We have a divine command to keep our bodies from unchastity—not only out of obligation, but we should abstain from fleshly lusts for the purpose of glorifying God in our bodies, thus bringing glory to Him; and at the end of life's journey we will be rewarded. As the slave who is purchased by his master for a sum of money is the sole property of that master, so you, being bought with the price of the blood of Christ, are not your own, you are his property. As the slave is bound to use all his skill and diligence for the compensation of his master, so you should employ body, soul, and spirit in the service of your Lord; promoting, by every means in your power, the honor and glory of your God, whom you must also consider as your Lord and Master.