The Re-orientation to the Program Part 2
by John Lowe
(Laurens SC, USA)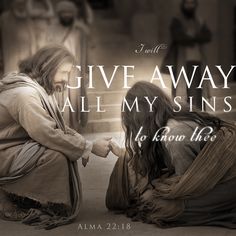 Jesus needed the power of the Holy Spirit while he was living on earth in a human body.
The distinctive use of the word "Father" here agrees with our Lord's saying in Mark 13:32, "No one knows when that day or hour will come. Even the angels in heaven and the Son don't know. Only the Father knows." The term "hath" sets that particular knowledge within God's authority. "Hath reserved under his own authority" can be restated as (according to the 'Speaker's Commentary'), "Has established by means of his own plenitude of power" (Meyer); "Hath put or kept in his own power (A.V., and Afford). This last seems the best. The Truth is that God has in his own power winter and summer, and the rest of the seasons of the year, cold and heat, fair weather and foul. But because he has said that the pattern of the years shall be everlasting, (Genesis 1:14,) he is said not to have placed in his own power that which he has revealed unto men. Whatever the philosophers comprehend or understand by their talents, by learning, by judgment, or experience, God has not retained for himself, because he has chosen to reveal it to men—"While the earth remaineth, seedtime and harvest, and cold and heat, and summer and winter, and day and night shall not cease" (Gen 8:22; KJV). The same thing could be said of the prophets; because it was their function to know those things which God did reveal. But we must be ignorant of the secret things, such as what the future holds; since there is nothing which may make us more slack in doing our duties, than to know ahead of time those events that will occur in the future; but the Lord, by hiding them from us, does prescribe for us what we ought to do when each event occurs.


8 But ye shall receive power, after that the Holy Ghost is come upon you: and ye shall be witnesses unto me both in Jerusalem, and in all Judaea, and in Samaria, and unto the uttermost part of the earth.

But ye shall receive power,
The apostles would be assigned the task of building Christ's church, therefore they needed an infusion of power; that's why Jesus adds, "But you shall receive power when the Holy Spirit comes upon you." The power promised here is not authority, because He gave them that in the Great Commission (See Matthew 28.16-20); but it is that miraculous power to know all the truth, and work miracles, which would serve as their credentials as true apostles of Jesus Christ. He says to them, in effect, "It is not for you to know the time at which I will establish my kingdom, but you shall receive power to inaugurate it on earth when the Holy Spirit comes upon you." Jesus needed the power of the Holy Spirit while he was living on earth in a human body, as these verses will show:
1. "Jesus returned in the power of the Spirit"—"Then Jesus returned in the power of the Spirit to Galilee, and news of Him went out through all the surrounding region" (Luke 4:14; NKJV). Having now conquered the great adversary, Satan, he comes in the miracle-working energy of the Spirit to show his power, godhead, and love for the people, so that they might believe and be saved.
2. Jesus sent the Holy Spirit to the disciples, and it was for their advantage—"Behold, I send the Promise of My Father upon you; but tarry in the city of Jerusalem until you are endued with power from on high" (Luke 24:49; NKJV). The energy of the Holy Ghost was to be communicated to them for three particular purposes.
a. S0 that he might be in them, a sanctifying comforter, fortifying their souls and bringing to their remembrance everything Jesus had spoken to them before.
b. So that their preaching might be accompanied by a demonstration of His power so that they might believe and be saved.
c. So that they might be able to work miracles to confirm their claim to a Divine mission and to establish the truth of the doctrines they preached.
3. God anointed Jesus of Nazareth with the Holy Ghost and with power—"How God anointed Jesus of Nazareth with the Holy Ghost and with power: who went about doing good and healing all that were oppressed of the devil; for God was with him" (Acts 10:38; KJV). God transmitted to Him the power of the Holy Spirit, thus setting Him apart for the work of the Messiah.
He commanded his disciples to wait for the promise of God when they would receive power with the coming of the Holy Spirit; but the disciples were still seeing power, too much in terms of Caesar, and not enough in terms of Christ. Jesus offers them real power, spiritual power, but how attractive did that really seem to them? They were thinking of political power! They would not truly understand what Jesus was telling them until they actually experienced Pentecost. This is an additional proof that the kingdom was inaugurated on the day of Pentecost.
While promising them the power they would need,
Jesus uses the occasion to mark out their successive fields of labor: first "in Jerusalem," next, "in all Judea," then "in Samaria," and finally, "to the uttermost part of the earth."
after that the Holy Ghost is come upon you:
The literal translation is "ye shall receive the power of the Holy Ghost coming upon you." Jesus said this to the apostles to console them, while they wait for the Promise of God, although they could not know the time which God had reserved for this grand event. The word power refers to all the help or aid which the Holy Spirit would grant; the power of speaking with new tongues; of preaching the gospel with great effect; of enduring great trials, of healing the sick, of doing miraculous things, etc.—"And these signs will follow those who believe: In My name they will cast out demons; they will speak with new tongues; they will take up serpents; and if they drink anything deadly, it will by no means hurt them; they will lay hands on the sick, and they will recover" (Mark 16:17-18; NKJV). It is generally accepted that this is a promise limited to the apostolic age and to a few of the disciples of that age.
The apostles had impatiently asked him if he was about to restore the kingdom to Israel. Jesus by this answer rebuked their impatience; taught them to repress their ill-timed enthusiasm; and assured them again of the coming of the Holy Ghost. This promise addressed directly to the apostles, has been grossly misinterpreted. For example, it has been said that "To be baptized in the Spirit is to become Christ's (or saved). The baptism of the Holy Spirit joins men to Christ so that they become Christians." The promise of the Holy Spirit is gracious and not conditional. There are no conditions in Acts 1:8. It is impossible for such a view to be reconciled with Galatians 4:6, which states that "Because ye are sons, God has sent forth the Spirit of his Son into our hearts, etc." God's Spirit was never given to any man to make him a son, but it may be received only by them that are His sons and in consequence of their being sons. To make the sending of God's Spirit unconditional, while at the same time understanding it as that which makes a man a Christian, removes all responsibility from men regarding their salvation. The Scriptures do not teach this.
The disciples were to be made instruments in the establishment of the kingdom of Christ, but this must be by the energy of the Holy Ghost sent down from heaven; nevertheless, this energy would be given at such times and under such circumstances, and in such measures, as God should direct according to His infinite wisdom.
and ye shall be witnesses unto me both in Jerusalem,
This particular role of the apostles, to be "witnesses" of Christ, is mentioned numerous times in Scripture. For example, it says in Acts 1:22, "beginning from the baptism of John to that day when He was taken up from us, one of these must become a witness with us of His resurrection." And in Acts 10:40-42 we read, "And He commanded us to preach to the people, and to testify that it is He who was ordained by God to be Judge of the living and the dead." (see also Acts 10:39; Acts 10:42; Acts 13:31; Luke 24:48; Acts 4:33; Acts 13:31; Acts 22:15, Acts 22:18,Acts 22:20; Acts 26:16; 1 Peter 5:1; 1Jn 1-3, etc.). The result of receiving that power would be that they would become witnesses of Jesus, all over the earth. Something often missed is that this really isn't a command; it is a simple statement of fact: When the Holy Spirit has come upon you . . . you shall be witnesses of Me. Jesus wasn't recommending that they become witnesses; He was saying they would be witnesses.
If we want to be witnesses, we need to be filled with the Holy Spirit! If the apostles needed this filling, how much more do you and I need it today? The filling of the Holy Spirit is far more important than the best course in evangelism is! Isaiah 43:10 has the Lord announcing to His people "You are My witnesses." Today there is a cult group that claims that this verse is their mandate for being "Jehovah's Witnesses." Unfortunately, they fail to see Isaiah 43:10 in the context of Acts 1:8; we are truly Yahweh's Witnesses when we are Jesus' Witnesses.
When he said they must be His witnesses, He was correcting a false notion, and He meant to drive it out of His disciples' minds; they had envisioned a terrestrial kingdom, but He shows them briefly, that his kingdom resided in the preaching of the gospel. Therefore, there was no reason they should dream of riches, of living like royalty, or any other earthly thing, when they heard that Christ reigned and would subdue the entire world by the preaching of the gospel. His reign was spiritual, and not worldly.